Bellator Classic Full Fight: Michael Chandler vs. Eddie Alvarez I
Bellator Classic Full Fight: Michael Chandler vs. Eddie Alvarez I
Watch the instant classic between Michael Chandler and Eddie Alvarez from Bellator 58 here.
Apr 10, 2018
by Hunter Homistek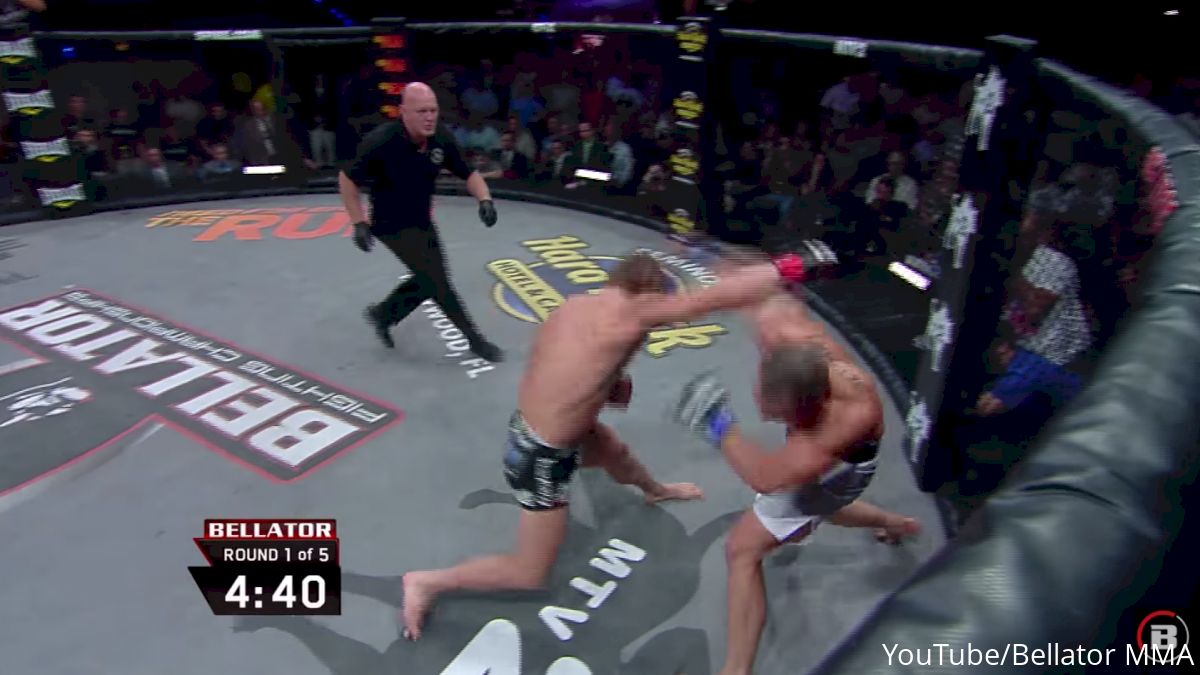 November 19, 2011, marked a great day to be an MMA fan.
At UFC 139, Dan Henderson and Mauricio "Shogun" Rua traded fists and shins in one of the greatest five-round tilts of all time, leaving fans and critics alike speechless in the wake.
Not to be outdone, Bellator MMA put on a show of its own that Saturday with Bellator 58, featuring a lightweight title fight between undefeated rising prospect Michael Chandler and champion Eddie Alvarez.
Widely considered one of the best fights of all time—and arguably the best fight in Bellator history—the two 155-pound standouts stood toe-to-toe and threw down, sending the crowd into a frenzy from start to finish.
With Chandler set to face Brandon Girtz on Friday, April 13, at Bellator 197, now's a great time to remember exactly what made him so popular and respected.
Watch his coming-out party vs. Alvarez in full, courtesy of Bellator's YouTube channel, below.