UFC 223: Khabib Nurmagomedov vs. Al Iaquinta
Khabib Nurmagomedov Wants Georges St-Pierre After Max Holloway
Khabib Nurmagomedov Wants Georges St-Pierre After Max Holloway
Khabib Nurmagomedov tells WFAN's "Outside the Cage" he wants Georges St-Pierre after Max Holloway.
Apr 2, 2018
by FloCombat Staff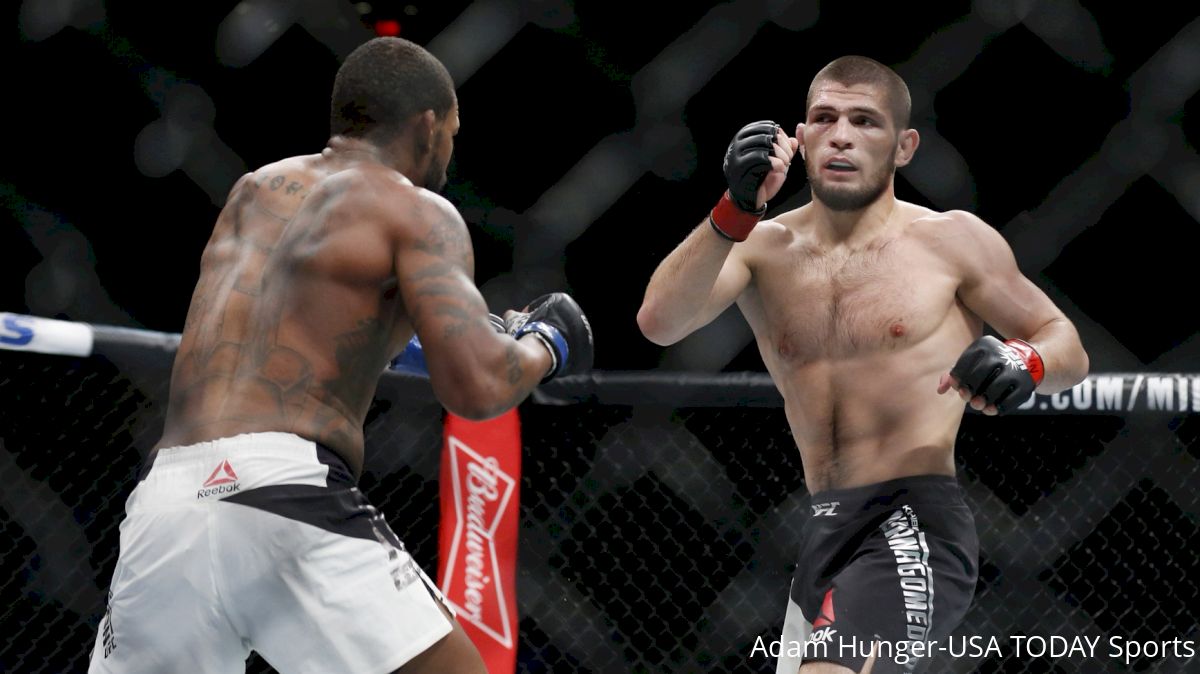 Khabib Nurmagomedov is one of the hottest, most talked about fighters in the UFC right now—and he's not slowing down.
The undefeated Dagestani fighter will face Max Holloway at UFC 223 on Saturday in Brooklyn, NY, after his original opponent, Tony Ferguson, fell off the card with a freak injury.
While facing the featherweight champion in a lightweight title fight in Brooklyn represents a unique challenge, opportunity, and spectacle, Nurmagomedov told WFAN's "Outside the Cage" his fight after Holloway will be even bigger.
"Madison Square Garden, 155 [pound] belt, Georges St-Pierre," Nurmagomedov told the show when asked what he would say on the mic post-fight at UFC 223.
Of course, there's another huge name lingering: UFC lightweight champion Conor McGregor. While the expectation is that McGregor will get stripped after Nurmagomedov and Holloway fight at UFC 223, if "The Eagle" wins, a McGregor showdown would make sense.
But if Nurmagomedov wants (and gets) St-Pierre instead, where does that leave McGregor? Nurmagomedov has an idea.
"About Conor? I don't remember when he fight last time," Nurmagomedov said. "He have to fight with, maybe they [Conor and Ferguson] fight each other, like some prelims where I fight main card.
"Me and Georges St-Pierre main event; they can fight prelims."