Latest UFC Fight Announcements - March 25, 2018 Edition
Latest UFC Fight Announcements - March 25, 2018 Edition
FloCombat's Nolan King recaps the latest UFC fight announcements, signings, and cuts, including Frankie Edgar vs. Cub Swanson and more.
Mar 26, 2018
by FloCombat Staff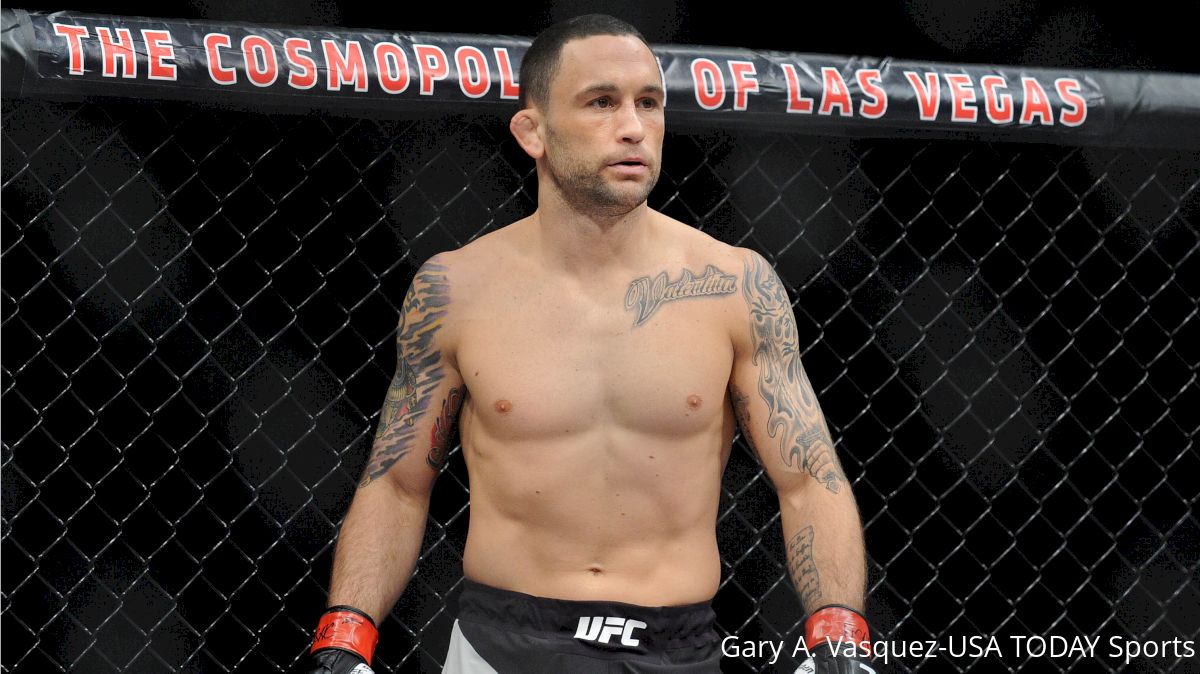 With UFC fight announcements breaking each and every day, it's hard to keep track of all the hustle and bustle in the world of mixed martial arts.
Luckily, here at FloCombat, we've got you covered.
Here's a list of all of the UFC matchups that were put out by notable outlets across the world so far this month. Bouts are not confirmed by the UFC unless noted otherwise (*). Below, view the matchup announcements as well as a bonus list of fighter signings and releases.
This week brought some big-time matchups to the table. Let's roll.
April 21 - UFC Fight Night 128: Atlantic City
Featherweight Bout*: Frankie Edgar (22-6-1, 16-6-1 UFC) vs. Cub Swanson (25-8, 10-4 UFC) - per ESPN
Bantamweight Bout*: USADA removes Augusto Mendes (6-2, 1-2 UFC) from bout against Merab Dvalshivili (7-3, 0-1 UFC)
May 12 - UFC 224: Nunes vs. Pennington
Welterweight Bout: Warlley Alves (11-2, 5-2) vs. Sultan Aliev (1-1 UFC) - per MMA Fighting
Welterweight Bout: Rafael Dos Anjos (28-9, 17-7 UFC) vs. Colby Covington (13-1, 8-1 UFC) - per BJPenn.com
Welterweight Bout: Elizeu Zaleski dos Santos (18-5, 4-1 UFC) vs. Sean Strickland (19-2, 6-2 UFC) - per Combate
May 19 - UFC Fight Night 129: Santiago
Welterweight Bout: Michel Prazeres (24-2, 8-2 UFC) vs. Zak Cummings (21-5, 6-2 UFC) - per Cage of Bones
Light Heavyweight Bout*: Mauricio Rua (25-10, 9-8 UFC) vs. Volkan Oezdemir (15-2, 3-1 UFC)
Lightweight Bout*: Felipe Silva (8-1, 1-1 UFC) vs. Claudio Puelles (7-2, 0-1 UFC) - per El Comercio
Welterweight Bout: Santiago Ponzinibbio (26-3, 8-2 UFC) vs. Kamaru Usman (12-1, 7-0 UFC) - per MMA Fighting
May 27 - UFC Fight Night 130: Liverpool
Featherweight Bout*: Jason Knight (20-4, 4-3 UFC) vs. Makwan Amirkhani (13-3, 3-1 UFC) - per Viaplay, Finland
Welterweight Bout: Stephen Thompson (14-2-1, 9-2-1 UFC) vs. Darren Till (16-0-1, 4-0-1 UFC) - per BJPenn.com
Featherweight Bout: Arnold Allen (12-1, 3-0 UFC) vs. Mads Burnell (9-2, 1-1 UFC) - per MMAnytt
June 1- UFC Fight Night 131: Utica
Welterweight Bout*: Jake Ellenberger (31-13, 10-9 UFC) vs. Bryan Barberena (14-5, 4-3 UFC) announced, but Barberena was forced to pull out due to injury - per MMA DNA
June 9 - UFC 225: Whittaker vs. Romero II
Featherweight Bout*: Mike Santiago (21-11, 0-2 UFC) vs. Dan Ige (8-2, 0-1 UFC)
---
Signings:
Ricky Simon (12-1) : Bantamweight - LFA
Departures:
Christian Colombo (8-3-1, 0-2-1 UFC) : Heavyweight - Release, Signed with Danish MMA Night
Jason Saggo (12-4, 3-3 UFC) : Lightweight - Release - per SI MMA