2018 AKA Rite of Passage 3
AKA Rite Of Passage 3 Preview: Nick Diaz, Former LFA Champ, More
AKA Rite Of Passage 3 Preview: Nick Diaz, Former LFA Champ, More
AKA: Rite Of Passage 3 brings Nick Diaz—yes, that Nick Diaz—Derrick Krantz, and more right to your favorite device Friday, March 16, on FloCombat.
Mar 14, 2018
by Hunter Homistek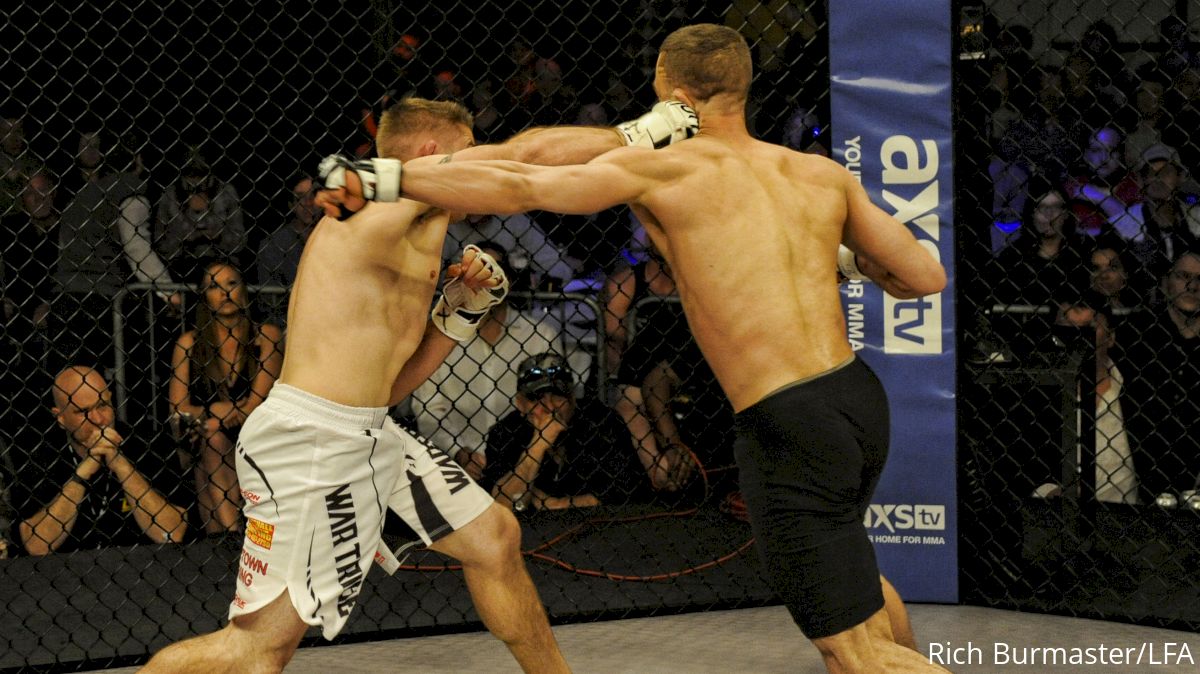 Clear your schedules.
AKA: Rite of Passage 3 streams live right here on FloCombat at 8 PM ET on Friday, March 16, bringing the return of a former LFA champion, a red-hot prospect, and Nick Diaz right to your favorite device.
Yes.
Nick. F*cking. Diaz.
Watch AKA: Rite of Passage 3 LIVE on FloCombat
Let us expand on those ideas by breaking down the top three storylines heading into Friday's show.
3. Brant Moore Returns
Brant Moore is so hot right now.
The lightweight fighter competed at AKA: Rite of Passage 2 in December, facing LFA veteran Spencer Flores in a battle of unbeaten budding stars.
Fresh off a first-round submission victory at LFA 23, all eyes were on Flores as he made the walk to the AKA cage.
Moore was having none of it.
He took the fight to Flores and pulled off the upset, scoring a first-round victory of his own. Making the win even sweeter, it served as a revenge match for Moore, who was defeated by Flores during their early amateur days.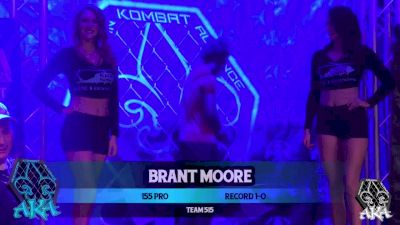 Unlock this video, live events, and more with a subscription!
Get Started
Already a subscriber? Log In
Now, Moore faces a tough, seasoned veteran in David Bosnick (7-5) at Rite of Passage 3 on Friday night. This is exactly the type of test every up-and-coming prospect needs to pass to prove their worth on a bigger stage.
Bosnick has experience, having fought for LFA, C3 Fights, and GFA throughout his 12-fight pro career. He took his first pro fight in February 2013—before Moore even began as an amateur.
Will that be enough, or will young talent reign supreme?
2. Derrick Krantz Looks To Bounce Back
As FloCombat's No. 4-ranked welterweight prospect, Derrick Krantz (20-10) is as legit as they come on the regional MMA circuit.
The former Legacy FC and LFA welterweight champion makes the move to middleweight Friday when he faces Christopher Anthony in the Rite of Passage 3 main event.
Krantz first won the Legacy FC welterweight title in July 2015, defeating UFC veteran Brock Larson via third-round TKO. Prior to that win, he also defeated UFC vets Daniel Roberts and Kyle Bradley consecutively, proving his abilities at the highest level inside the cage.
Krantz would lose his title via submission to Alex Morono at Legacy FC 49 but regain it in May 2017, when he defeated Ben Neumann via knockout at LFA 12.
Once again, Krantz failed to defend his title, this time coming via controversial split decision against No. 2-ranked FloCombat prospect James Nakashima in September at LFA 23.
To get back on the big stage he became accustomed to, Krantz will need to get past that defeat and rebound in a big way—and he'll get just that opportunity Friday night.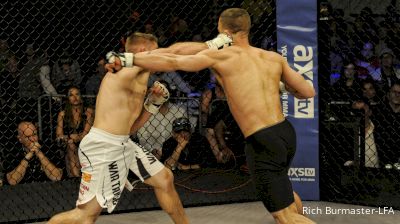 1. 209—WUT!
Nick Diaz hasn't fought since January 2015, yet he remains one of the most popular figures in all of MMA.
That's because he's simply the best.
The trash-talkin' scrapper from Stockton, California, built his reputation through his ridiculous toughness, his submission savvy, and his relentless, volume-heavy boxing style which saw him compete across Pride, Strikeforce, Elite XC, the UFC, and countless other promotions throughout his 17-year pro career.
He's been an elite professional for literally half his life, but there's no question about it: Fighting is everything to the elder Diaz brother.
He'll appear Friday at Rite of Passage 3 for a meet and greet, but better yet, he'll commentate the main event between Krantz and Anthony and also hold two jiu-jitsu seminars for Louisiana locals in attendance.
Let us repeat: Nick Diaz is commentating the Rite of Passage 3 main event.
You just know that's going to rule. How many Diaz-isms will he drop throughout the bout?
There's only one way to find out.
Watch AKA: Rite of Passage 3 LIVE on FloCombat