Israel Adesanya: UFC Not Happy With Pee, But 'Any Top Dog Would Do It'
Israel Adesanya: UFC Not Happy With Pee, But 'Any Top Dog Would Do It'
Rising UFC middleweight prospect Israel Adesanya explains the UFC's reaction to his decision to "pee" inside the Octagon at UFC 221.
Mar 8, 2018
by FloCombat Staff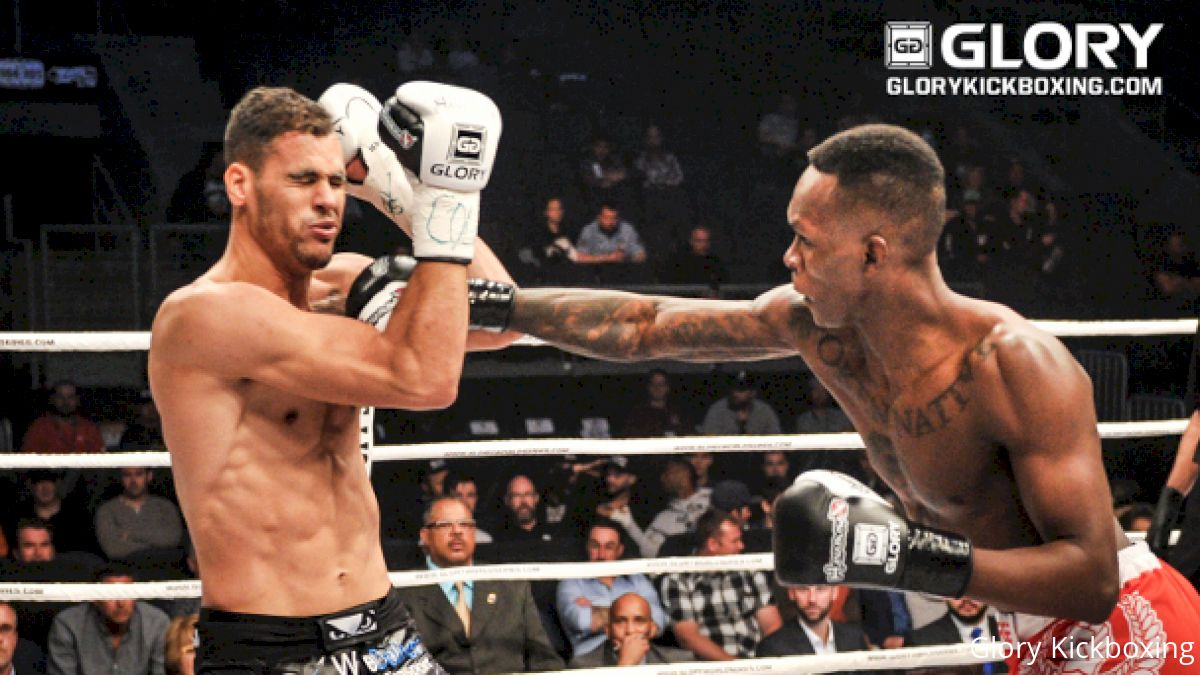 Plenty of fighters have a signature celebration after a big win. Tito Ortiz dug his opponents' graves. John Dodson and Justin Gaethje have their own backflips.
But Feb. 11 at UFC 221, UFC fans were introduced to a whole new style of celebration.
After his TKO finish of Rob Wilkinson, middleweight Israel Adesanya pretended to urinate in the corner of the UFC Octagon. The media was all over it, the fans loved it, and in conjunction with his performance, it helped his popularity soar.
However, there were some people who weren't exactly excited about the gesture. In his interview with the Top Turtle MMA Podcast on FloCombat, Adesanya explained how the UFC brass isn't too crazy about his signature move.
"They told my manager that, 'We handle a lot of sponsors, millions of dollars in sponsors. So for him to pretend to be with his dick out and shaking it after he pees as well or whatever, it's not really a good look,'" Adesanya said.
That said, the rapidly rising prospect believes sponsors are focused on the wrong aspect of his UFC debut. His flashy striking inside the cage got him far more publicity throughout his career than his post-fight antics did, and that, he says, is what they should be paying attention to currently.
"For me, how I see it is, f*ck, what are the sponsors worried about: Me pretending to whip an imaginary dick out and pee everywhere to mark my territory or just watching me just beat the f*ck out of a dude?" Adesanya said.
To Adesanya, it's silly to believe sponsors would be more concerned about a celebration than the sport they're sponsoring itself. People came to the show for fighting, and that's what they got. In all, the comment to his manager confuses him, but it won't stop him.
"I don't know what kind of game these sponsors are playing or whatever, but for me, I just have to make a statement," Adesanya said.
And that statement is pretty clear: This is my cage.
"Any top dog would do it," Adesanya said. "My stench is still there. Whenever I get back into the cage, I'm sure I'll smell it."
That time will come April 14, when Adesanya is scheduled to face Marvin Vettori at UFC on Fox 29 in Glendale, Arizona.
When he steps back into the realm of combat, he promises he'll be searching for that smell and the UFC undoubtedly will be watching with a close eye as well.
---
By Daniel Vreeland