Mindset Monday: How To Overcome Pressure Situations Inside The Cage
Mindset Monday: How To Overcome Pressure Situations Inside The Cage
Mindset coach Mike Moor details how to overcome high-pressure situations and control emotions in the heat of combat for Mindset Monday on FloCombat.
Mar 5, 2018
by Hunter Homistek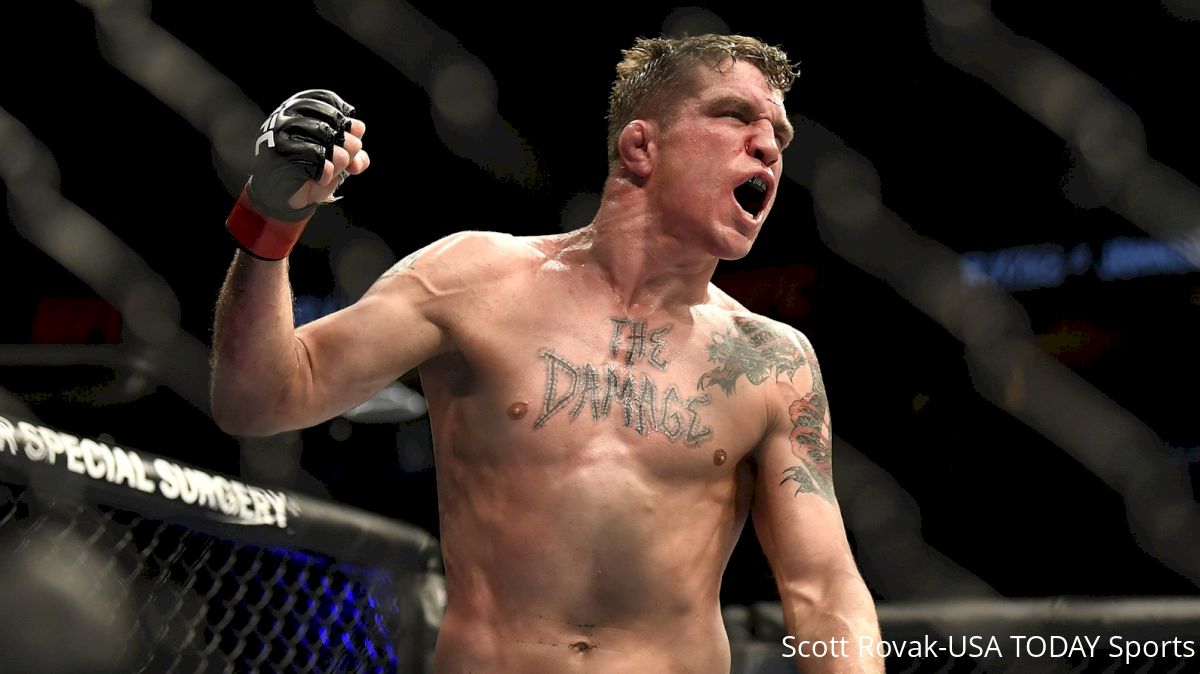 By Martial Arts Mindset for FloCombat
---
It's easy to be successful when everything is perfect and there's no adversity in sight.
This can be said about fighting and life. But how do we respond when things go wrong and everything is on the line? Evangelist pastor Charles Swindoll said, "Life is 10 percent what happens to you and 90 percent how you react to it."
Simply put, you can control how adversity affects you, or you can let it control you. Controlling our emotions and overcoming distractions under pressure is a key to mindset training in martial arts and an attribute of every high-level fighter.
No matter what the venue, there comes a time during an adverse scenario when you have the ability to take charge — or it can snowball out of control. But what stops you from being able to handle that situation? It's simple: You haven't pre-planned how you will refocus your emotions under pressure.
Whether you're a fighter or a fan, you can relate to a time you could have controlled a situation in your personal life or your fighting career but your emotions got the best of you. This article will outline how to handle adversity and pressure anywhere, with a heavy focus on life inside the cage.
PRE-PLAN TO REFOCUS UNDER PRESSURE
"Everybody has a plan until they get punched in the face" - Mike Tyson
Like Iron Mike says, everyone has a plan until the unexpected happens — then what? Unless you have pre-planned for adversity, it will be increasingly difficult to respond effectively and productively.
When Daniel Cormier got rocked and sent airborne by Anthony Johnson in the first round of their title fight at UFC 187 in May 2015, he was able to regain composure and ultimately come back to wear Rumble out and finish the fight.
Ditto for Frankie Edgar vs. Gray Maynard at UFC 125, a fight in which Edgar was dropped three times in Round 1 but fought through it to a split draw in which he retained his lightweight title.
In addition to a literal punch in the face, there are many scenarios that throw us off in a fight or in our daily lives.
Think of a few situations in training/fighting or outside the gym that hold you back. The vast majority of us are not born with the ability to handle these situations, so either we must be taught how or we can wait to learn hard way. Mindset training teaches you to not only be confident in these situations but also how to thrive in them.
STEP ONE - HUMANIZE PRESSURE
"Pressure doesn't exist; it is something we just put on ourselves." - Kyle Dake, four-time NCAA wrestling champion
The first step to controlling your emotions is to realize emotional pressure doesn't exist and therefore how it affects us is in our control.
Remember, either we control our emotions or they control us. The choice is yours. If you read my previous article about developing the predator mindset, I talked about controlling the controllables (which we'll revisit), and this is clearly in our own control. You can control your emotions as easily as you can control your breath if you can focus and have a plan.
STEP TWO - ASSIGN YOUR RESET PLAN
"Watch your thoughts because they become words. Watch your words because they become actions. Watch your actions because they become habits." - Margaret Thatcher
If you want to consistently handle pressure well (out of habit), you must have consistent actions, words, and thoughts to stay focused. These are known as a reset button, refocus word, and productive thought.
Having this planned ahead of time not only builds your confidence in handling tough situations but allows you to have a clearer mind and perform better.
This coping strategy is one of the big differences between those who train their mindset and those who don't.
1) ACTION
Assign a reset button.
This is a physical gesture you will use to stop negative thoughts or to bounce back from adverse scenarios. Similar to a video game, a "reset button" allows you to start from scratch and reapproach the situation with a clearer mind. Good examples include a deep breath, a head/hand shake, etc.
Starting now, these gestures have been assigned a new purpose: to reset your emotions and to allow you to refocus. A deep breath no longer takes in oxygen. You breathe in confidence and exhale doubt.
2) WORDS
Assign a refocus word.
After you hit your reset button, what word can you or your coaches use to help you refocus after hitting your reset button? Keep this simple and choose what works for you. I tell clients of mine in the UFC like Matt Brown and Matt Schnell to "Do Harm and Improve (position)."
3) THOUGHTS
Assign a productive counter-thought.
You've hit your reset button, you've said your refocus word, and now you must determine your productive thought to now focus on.
Identify the situations in a fight (or in training) that can throw us off. Some examples include feeling fatigued, distracting crowd noise, making a mistake/your opponent doing something good, your opponent doing something dirty, your opponent constantly backing up, etc.
The list goes on, but ultimately, go through these scenarios and write down the productive thought you will tell yourself in these situations.
Photo Credit: Peter Casey/USA TODAY Sports
STEP THREE - PRACTICE & BE PROACTIVE
Don't wait until the cage doors close to reset yourself. Also, do not limit this strategy to only fighting.
Use this throughout your daily life and use this during training to sharpen it, because, like anything else, this technique requires practice in order for it to work when you need it most.
Don't use this only when adversity hits. Use your reset tools before the fight or when live sparring starts, when there is a break in the action and in between rounds, and when you're in a position of dominance and can take a mental breather.
Every time you do so, you charge your mental battery.
With these tools, adversity and pressure will no longer control you or your decisions. Take a deep breath. Breathe in confidence and exhale doubt.
---
For more information on the Martial Arts Mindset Training Program and the concepts presented, visit www.martialartsmindset.com
Martial Arts Mindset is a training program that is specific to combat sports and is used by UFC and professional fighters, Brazilian jiu-jitsu competitors, Olympians, and high-level athletes throughout the world.