UFC Stars Send Valentine's Day Cards
UFC Stars Send Valentine's Day Cards
The UFC's Conor McGregor, Dana White, Khabib Nurmagomedov, Joanna Jedrzejczyk, Stipe Miocic, Tyron Woodley, and more star in our Valentine's Day special.
Feb 14, 2018
by Hunter Homistek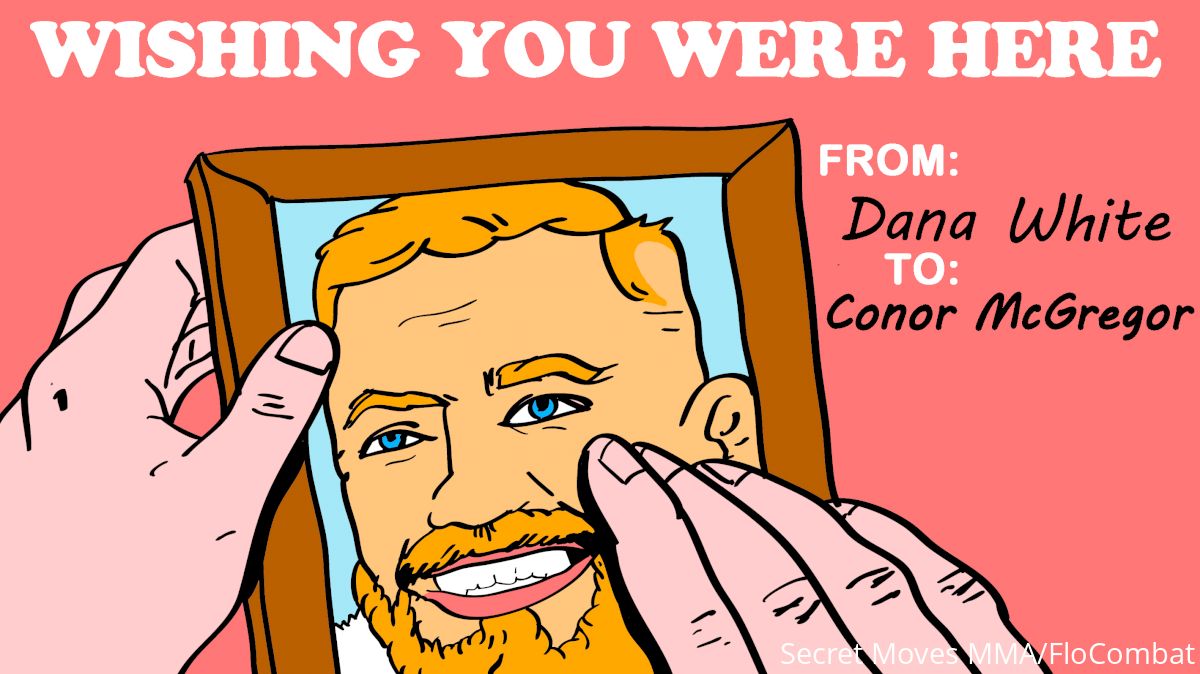 Love is in the air, friends.
Valentine's Day brings us everything we need in pure romance: overpriced meals, stressful reservations, unnecessary and fleeting gifts, and the unmistakable feeling of dread that follows it all.
So beautiful.
In the MMA world, things are no different. Our favorite fighters have their crushes, and they're not afraid to show it.
This year, MMA's finest competitors told Secret Moves MMA they wanted to do something extra special for their loves, and thus the following cards were born.
Tyron Woodley Choo-Choo-Chooses Georges St-Pierre
Woodley, the UFC welterweight champion, just wants his due.
Undefeated since 2014, the 170-pound king feels he deserves a little extra attention, a little extra money, and a little extra respect.
That's fair.
While he's currently teasing a fight vs. the Stockton Bad Boy himself — Nate Diaz — Woodley knows another name that could launch him into superstardom even faster. To make sure his message is clear, he's shipping his Valentine's Day card north in hopes of landing in a certain Canadian legend's inbox.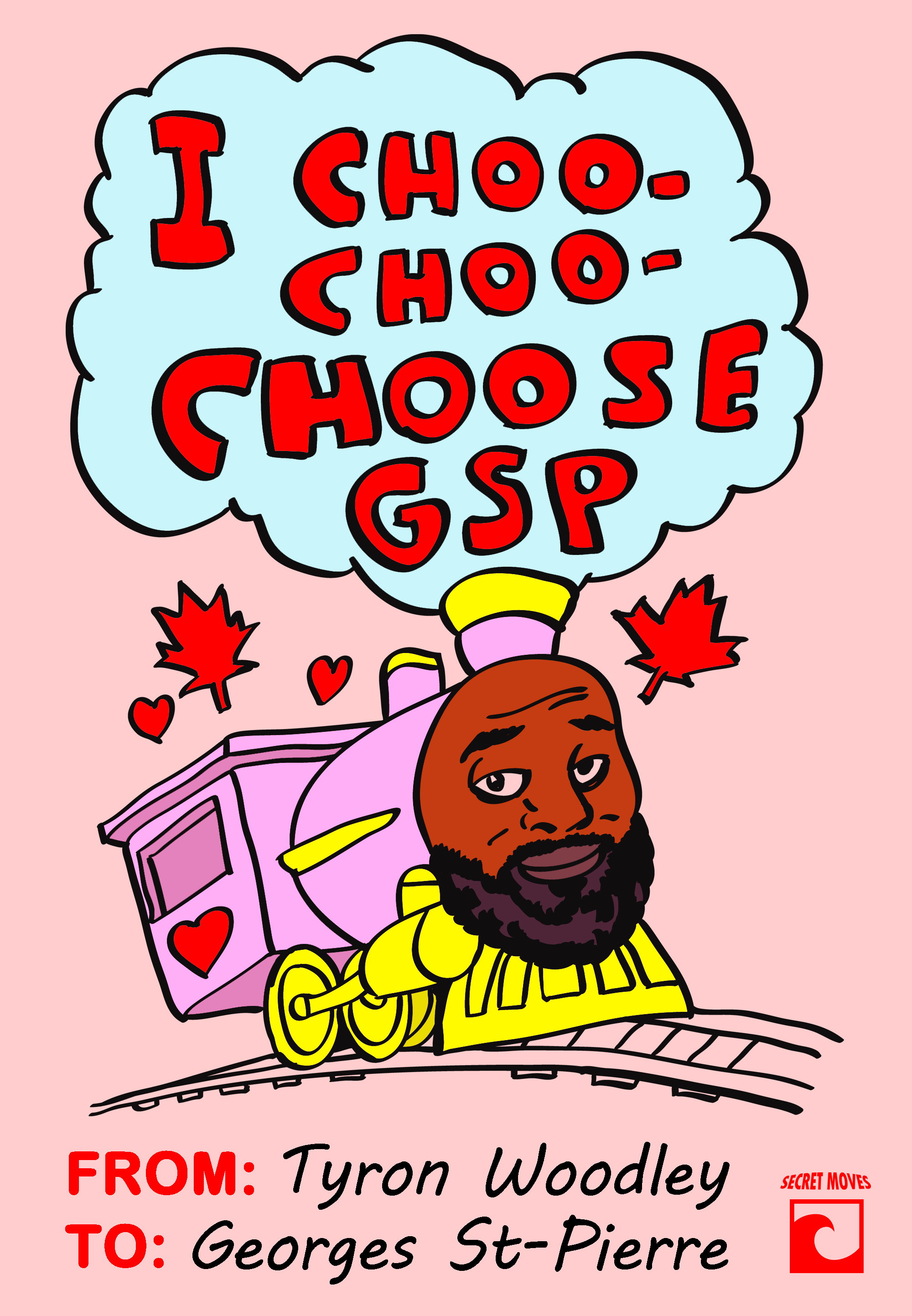 Dana White Hears Player In The Distance
Baby, come back.
UFC President Dana White looked declining pay-per-view numbers dead in the eye throughout 2017, and he's ready to reverse the trend.
He has some solid plays at the ready, including a massive champion-versus-champion super fight between heavyweight king Stipe Miocic and light heavyweight ruler Daniel Cormier at UFC 226 in July, but he knows there is one man and one man only who can change everything.
Will a special Valentine's Day card be enough to lure Conor McGregor back into the Octagon? We shall see.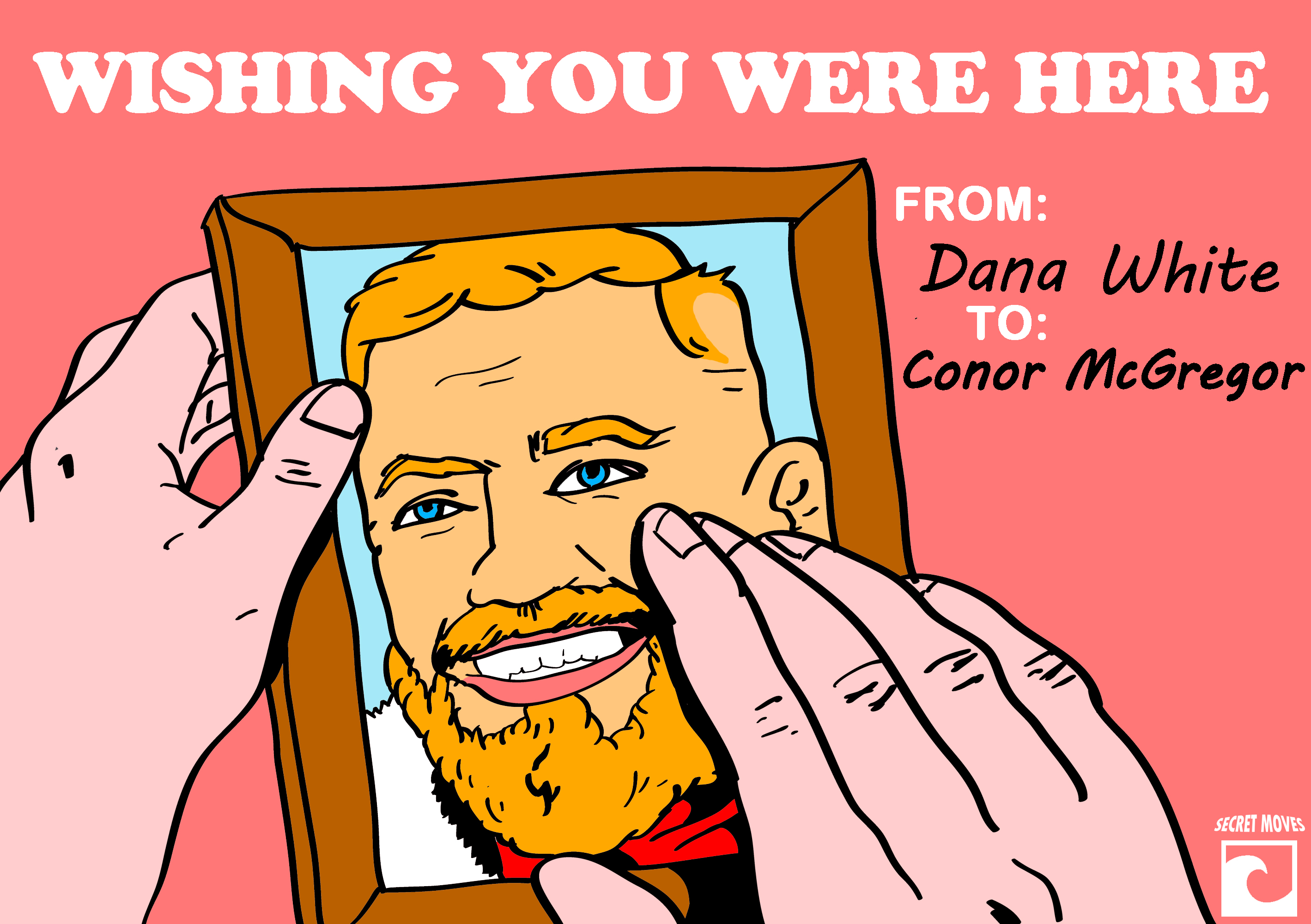 Joanna Jedrzejczyk Sends Roses
Former UFC strawweight queen Joanna Jedrzejczyk appeared on the cusp of immortality heading into UFC 217.
Fans and critics alike debated her place in the hierarchy of women's MMA greats. Was she the greatest already? Would she ascend to that throne with a win over Rose Namajunas?
The heavy favorite, Jedrzejczyk's focus seemed everywhere but on her opponent. She teased a move to flyweight, champ-champ status, and plenty more as she strolled into Madison Square Garden.
...Then she was knocked out in less than five minutes.
Namajunas shocked the world that Saturday in New York, and Jedrzejczyk hasn't forgotten. In fact, some say she's "obsessed" with their upcoming rematch at UFC 223 on April 7.
To help Namajunas remember what's in store for her, Jedrzejczyk sent the following card, sealed with a kiss.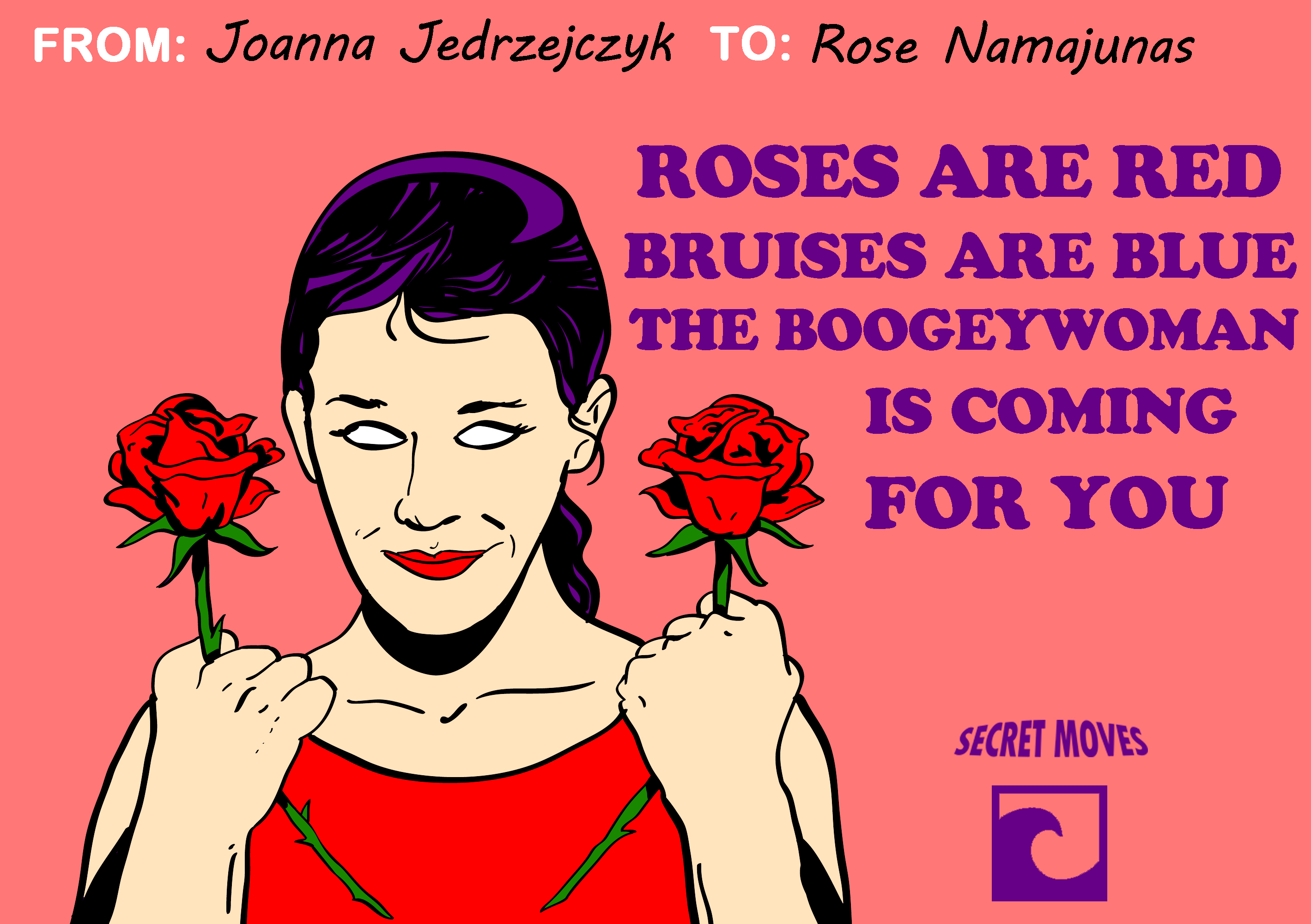 Stipe Miocic's Heart Is Burning...
And only Daniel Cormier's affection can extinguish the flames.
The UFC heavyweight king wiped out top challenger and scariest-heavyweight-of-all-time Francis Ngannou easily at UFC 220, taking his career to a new level in the process.
Yet, it's Miocic's upcoming UFC 226 scrap vs. Cormier that may ultimately determine his legacy.
Already holding the record for most consecutive title defenses in UFC heavyweight history at three, Miocic can add a fourth and it could come over another distinguished champion in Cormier — a man who was 13-0 at heavyweight to begin his career, by the way.
A win over Cormier and nobody can deny it: Miocic is not only the greatest heavyweight in UFC history, but he's also one of the greatest fighters of all time.
That possibility has Miocic all hot and bothered, and he's letting Cormier know it this Valentine's Day.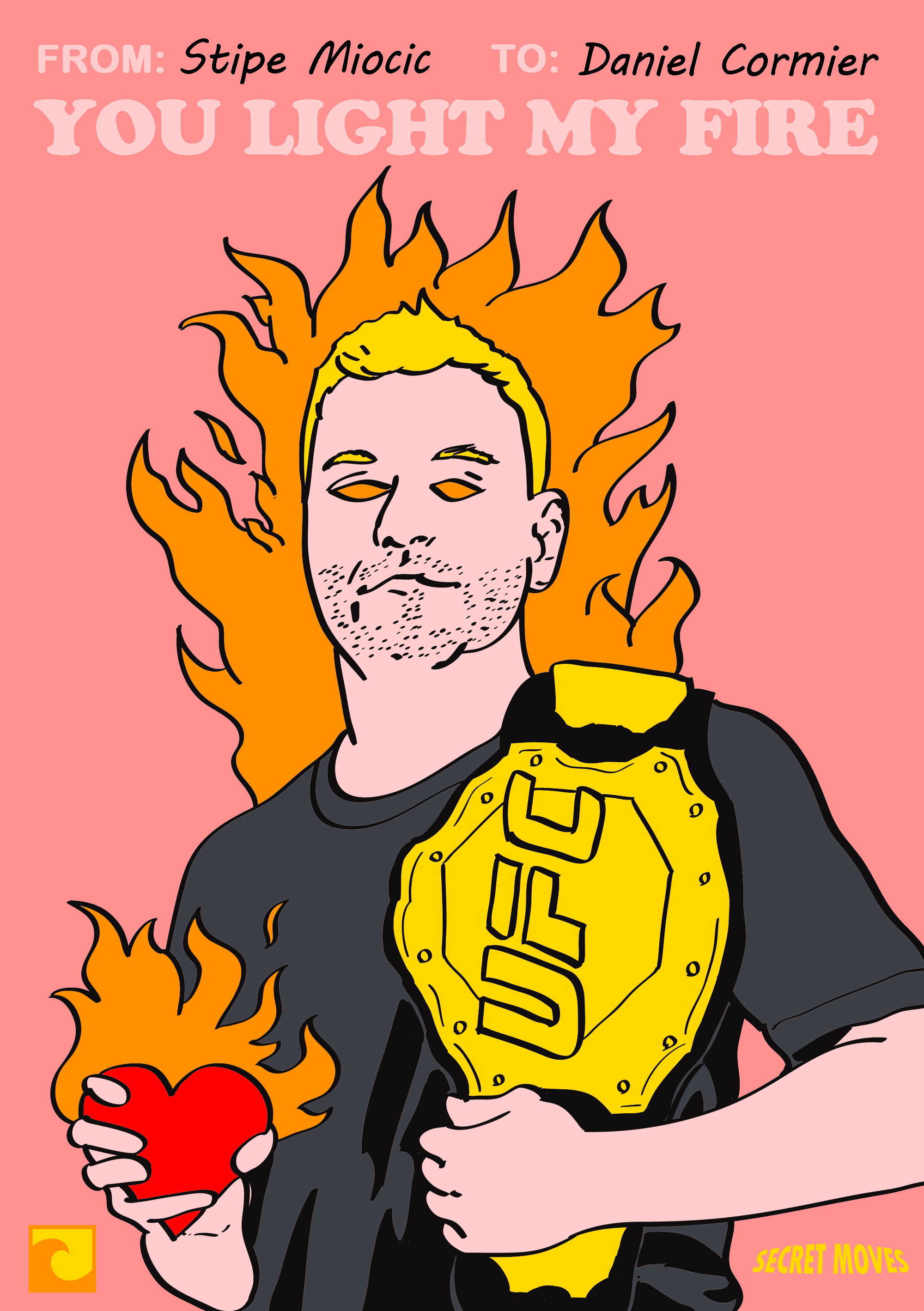 Khabib Nurmagomedov Just Wants To Smash
It's never smart to look past an opponent, but you can forgive lightweight contender Khabib Nurmagomedov in this case.
The 25-0 fighter from Dagestan faces Tony Ferguson at UFC 223 for the UFC lightweight title — or is it the interim title? — but after that...
After that, things get extra juicy.
Should Nurmagomedov wipe out Ferguson, Conor McGregor awaits and the cash flows.
With 10 straight wins and seven finishes among them, however, Ferguson is as dangerous as they come inside the cage. He could conceivably knock out Nurmagomedov just as easily as he could submit him — just as easily as he could outwork him over five rounds for a decision.
Anything is possible, especially when a talent like Ferguson is involved.
But boy, oh boy, is Nurmagomedov tough to ignore.
He's not only unbeaten throughout his professional MMA career — he's practically untouched.
Most recently, he mauled Edson Barboza over three rounds at UFC 219 in December, looking better than ever in the process.
If he does the same to Ferguson, his next fight will be queued up and ready to roll.
But just to make sure his future target gets the message, Nurmagomedov is sending something a little special to Ireland this Valentine's Day.