UFC 222: Cris Cyborg vs. Yana Kunitskaya
Frankie Edgar May Take Another Fight Before Max Holloway After UFC 222
Frankie Edgar May Take Another Fight Before Max Holloway After UFC 222
UFC featherweight contender Frankie Edgar details his plans for March 3's UFC 222 and beyond, dropping some gems in the process.
Feb 13, 2018
by Hunter Homistek
It broke Frankie Edgar's heart to hear that featherweight champion Max Holloway suffered an injury that would keep him out of their fight at UFC 222 in March.
In fact, Edgar was so distraught about the entire situation he actually allowed himself a couple days to get over it. The situation was worsened by the fact Edgar suffered an injury of his own last year that prevented their original matchup from going through, and because of that, he started to wonder if it was ever going to happen.
"I was just like, 'Damn I can't catch a break,'" Edgar told FloCombat. "I'm not one to feel sorry for myself, but at that moment, I did a little bit, I'll be honest. I was so close to fighting him in December, and then I was like, it didn't happen but everything's worked out and I get to fight him in March and he gets hurt. I was bummed. I was disappointed. It took me a couple of days to get over it, but you've got to get over it.
"I got a new opponent and I'm happy I'm still able to fight and that's my focus now."
Edgar will now face fellow top five ranked featherweight Brian Ortega as the co-main event of UFC 222 at T-Mobile Arena in Las Vegas on March 3. And while accepting another fight is always dangerous, the former champion never hesitated once when Holloway fell off the card.
The way it all played out, Edgar says the UFC didn't even ask him to stay on the card — he actually told his manager right after finding out Holloway was injured that he wanted a new opponent.
"[The UFC] didn't say anything. [My manager, Ali Abdel-Aziz] called me and told me Max was hurt and right at that moment, I said, 'Well I'm still fighting. You've got to find somebody for me to fight,'" Edgar said. "It wasn't like the UFC asked me to do that. In my own accord, I just wanted to make sure I went out there and got someone to fight."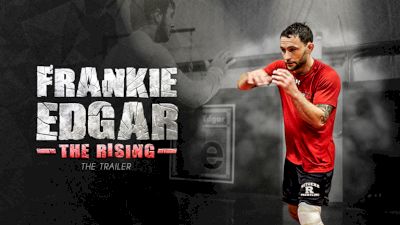 Perhaps the biggest reason Edgar was so willing to take another fight came down to the time he's been sitting on the sidelines while also investing in two training camps with nothing to show for either one of them.
Edgar last competed in May 2017, when he defeated Yair Rodriguez by TKO. Now, it's likely Holloway won't be ready to fight again until the summer, which means Edgar would have been out of action for over a year if he chose to wait for the champion.
That just didn't sit well with Edgar, which is why he was so willing to risk a title shot so he could get back into the cage sooner rather than later.
"I just want to fight," Edgar said. "I got so close to the December fight and got hurt and preparing, I just didn't want to waste another camp. I felt like in December I pretty much wasted eight weeks of training to get hurt. Here we are four weeks away from this fight, and I didn't want to waste another six weeks of training and not being able to fight. I've got to get paid. I only get paid when I'm in there and if I'm not fighting, I'm not making money.
"It's too long. I am 36 years old. I'll never get these months and days back, so I've got to make the best of them when I can."
Of course, Edgar hopes everything goes well against Ortega in March so he can book his fight with Holloway as soon as the featherweight king is healed and ready to go.
That being said, Edgar isn't shutting down the possibility that he could still compete again in another fight if Holloway isn't ready to go during the early part of the summer.
"I want to go out there and fight March 3 and if Max is ready to go fairly quick, then yeah I'll probably wait for Max," Edgar explained. "But if he's still maybe not ready until the end of summer, I might jump in there again. I want to fight. This is what I want to do. The belt, it is a goal of mine, I don't want to say I've lost sight of that but I've been waiting around and two times so close didn't come. I just want to fight.
"March 3— fight — if Max is ready to go in June that would be perfect. If he's still not ready to go, I might jump in there again. Who knows."
---
By Damon Martin
Related: Frankie Edgar 'The Rising'
Episode One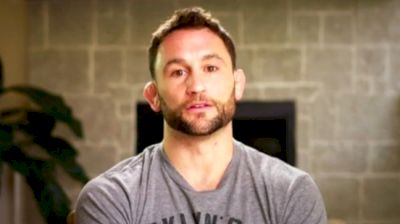 Unlock this video, live events, and more with a subscription!
Get Started
Already a subscriber? Log In
Episode Two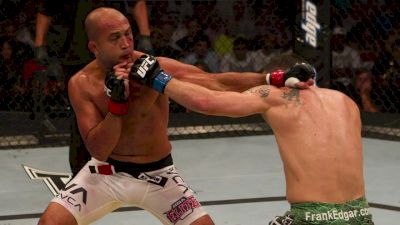 Unlock this video, live events, and more with a subscription!
Get Started
Already a subscriber? Log In