UFC 223: Rose Namajunas Plans To 'Choke Out' Joanna Jedrzejczyk In Rematch
UFC 223: Rose Namajunas Plans To 'Choke Out' Joanna Jedrzejczyk In Rematch
UFC strawweight champion Rose Namajunas discusses her upcoming UFC 223 rematch vs. Joanna Jedrzejczyk.
Feb 9, 2018
by Hunter Homistek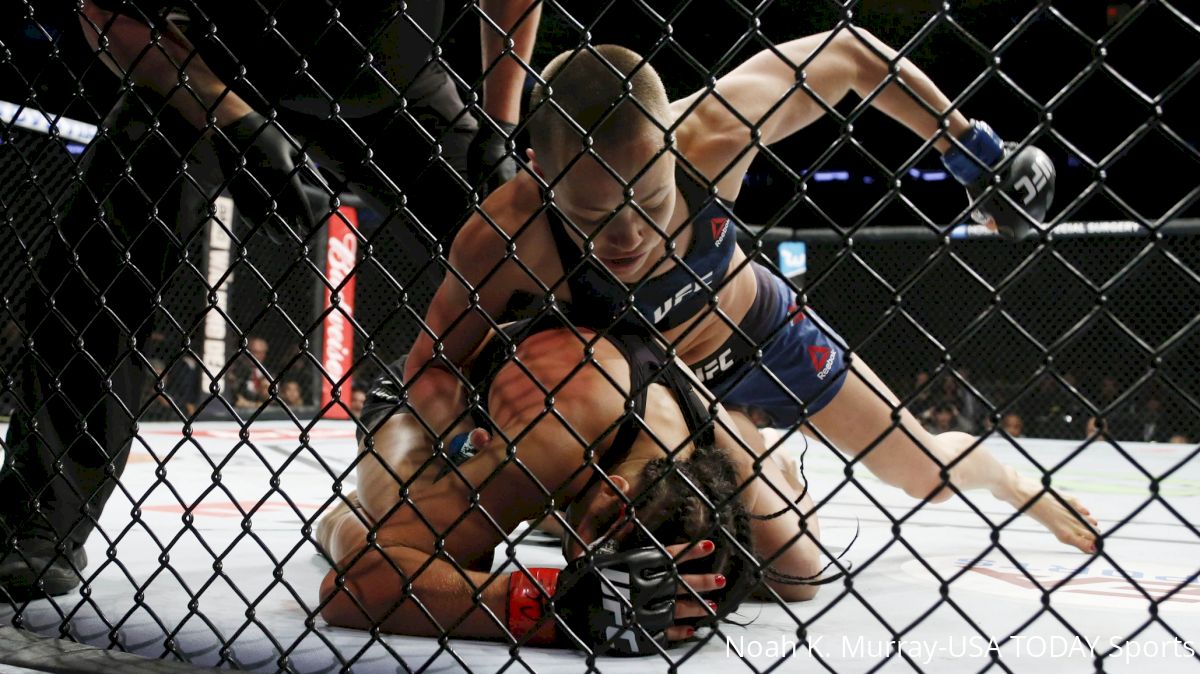 UFC strawweight champion Rose Namajunas returns to action this spring for her first title defense at UFC 223.
Namajunas (7-3) will defend her title against the woman she defeated to claim the belt, longtime champion Joanna Jędrzejczyk.
In their first meeting, Namajunas shocked the mixed martial arts world with a first-round knockout of Jędrzejczyk, and her confidence remains high entering the rematch, which takes place April 7 at the Barclays Center in Brooklyn, New York.
When discussing the bout with Luke Thomas on his SiriusXM Rush radio show, Namajunas gave her prediction for how the fight will go.
This time around, Namajunas believes she will capture the sixth submission victory of her career.
"I think her game plan is going to be surviving the first round," Namajunas said. "My prediction is I will be punching her in the face, take her back, and choke her out this time.
"[Visualization] has been a big part of my last camp — working on my mind and making it stronger. Obviously, you know, that is something that Joanna has poked at in the last training camp, so that's something that I use to work on. I read this book called 'Fight Your Fear And Win,' and it's really helped me, so I would recommend it to anyone who is trying to make their mental [game] a little bit better and figure out how their mind works."
Namajunas' last submission win was a rear-naked choke of former Invicta FC champion Michelle Waterson in April 2017, the fight which set up her title shot at UFC 217.
She also holds submission victories over Paige VanZant and another former Invicta title holder, Angela Hill, along with an impressive flying armbar over Kathina Catron in the early days of her professional career.
---
By Josh Sanchez