UFC 221 Full Fight Video: Luke Rockhold Submits Lyoto Machida
UFC 221 Full Fight Video: Luke Rockhold Submits Lyoto Machida
Watch Luke Rockhold defeat Lyoto Machida ahead of his UFC 221 main event vs. Yoel Romero.
Feb 6, 2018
by Hunter Homistek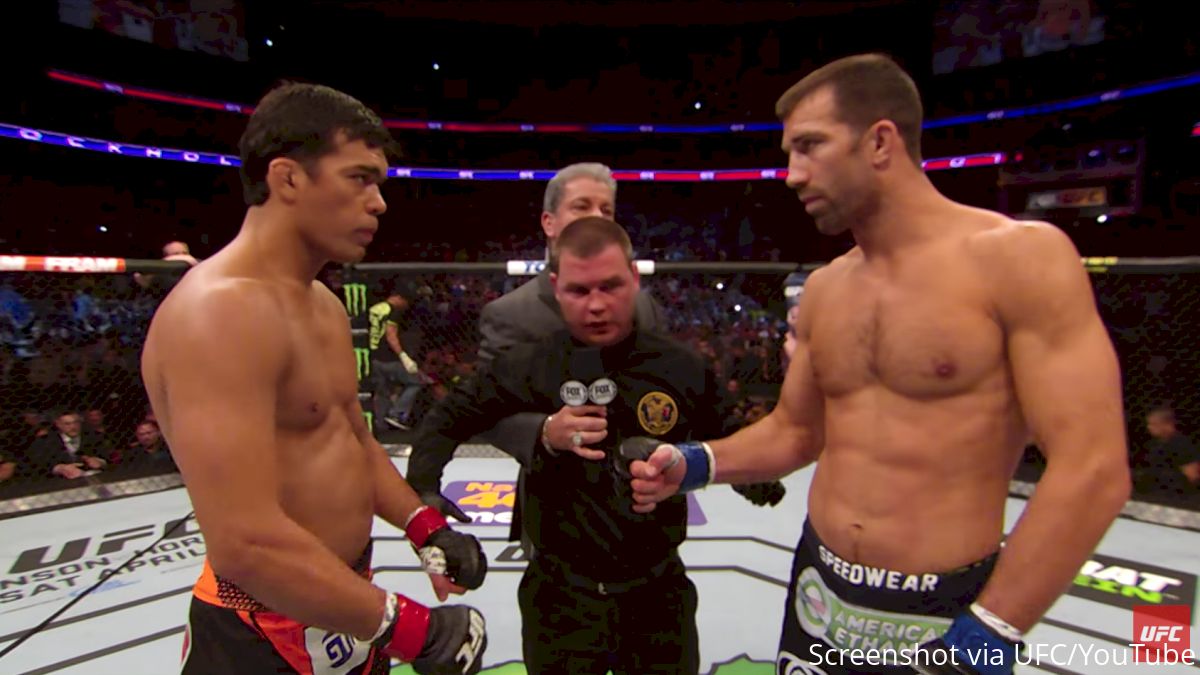 Luke Rockhold faces Yoel Romero for the interim UFC middleweight championship this Saturday night at UFC 221 in Perth, Australia, but he was bustin' skulls inside the Octagon long before this golden opportunity.
One of the most successful middleweights in UFC history, Rockhold previously claimed the strap by defeating Chris Weidman at UFC 194 before dropping a shocking bout via knockout to Michael Bisping at UFC 199.
Prior to hoisting gold, however, Rockhold made a name for himself with a devastating and multi-faceted skill set. He could knock you out just as easily as he could take you down, and once things hit the mat, it's a wrap.
Rockhold's grappling has proven to be on another level, and that was perhaps never more evident than in his UFC on Fox 15 matchup vs. Lyoto Machida in April 2015.
Machida, himself a former UFC champion, had no answers once Rockhold gained dominant position, and the bout was basically ended twice. Rockhold first annihilated Machida with elbows near the end of Round 1, but "The Dragon" was saved by the bell.
In Round 2, Rockhold finished the job.
Watch the full fight below, courtesy of the official UFC YouTube channel.