UFC 221 Hype: Watch Yoel Romero vs. Chris Weidman Full Fight
UFC 221 Hype: Watch Yoel Romero vs. Chris Weidman Full Fight
Watch Yoel Romero's crazy knockout of Chris Weidman ahead of his UFC 221 showdown vs. Luke Rockhold.
Feb 5, 2018
by Hunter Homistek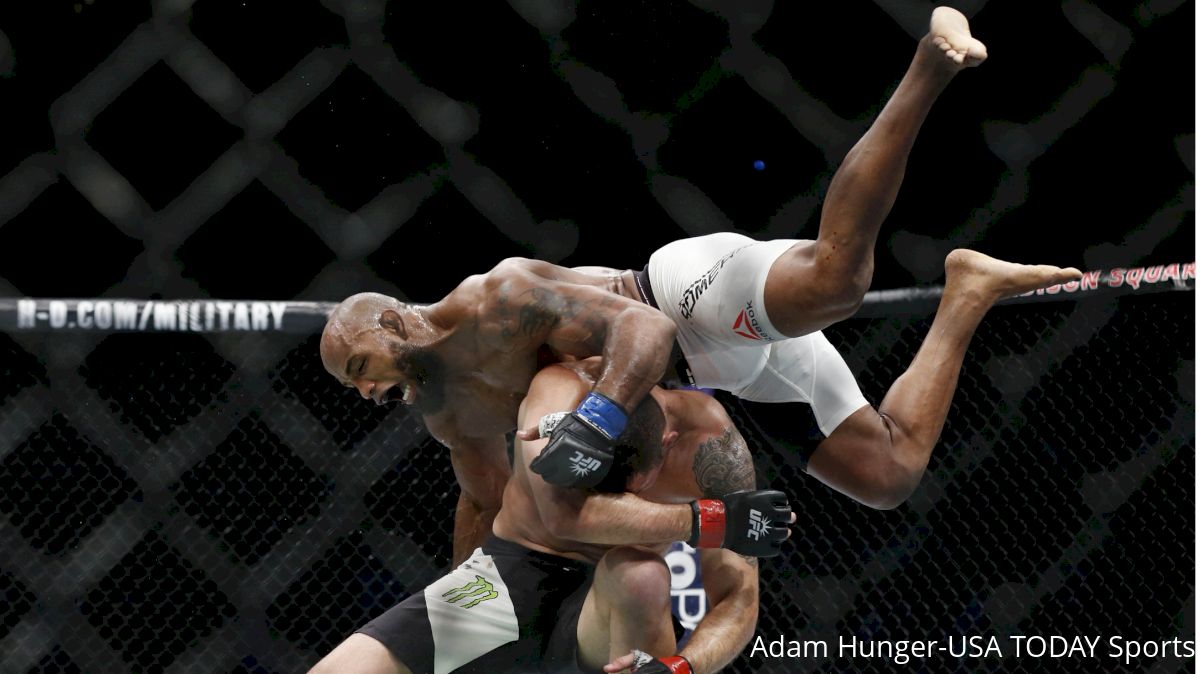 UFC middleweight Yoel Romero is a bad, bad man.
The 40-year-old fighter takes on Luke Rockhold in the main event of UFC 221 in Perth, Australia, on Saturday, with the interim 185-pound title on the line.
Before he earned that opportunity, however, Romero wrecked shop in the UFC, earning eight straight victories between April 2013 and November 2017, including six finishes via KO/TKO.
Perhaps none, however, was as vicious as his finish of former middleweight champion Chris Weidman at UFC 205 in November 2016. After two competitive rounds, Romero unleashed a flying knee from hell in Round 3, ending the fight and declaring himself ready for gold.
He would falter in his next outing at UFC 213 vs. current champion Robert Whittaker, but now Romero's back and there's no doubt he possesses the power and explosion to shut out the lights in an instant.
Will he get it done against Rockhold in Australia?