Coach: UFC Offered Gunnar Nelson vs. Darren Till For UFC London Headliner
Coach: UFC Offered Gunnar Nelson vs. Darren Till For UFC London Headliner
SBG Ireland head coach John Kavanagh says Gunnar Nelson has accepted a bout vs. Darren Till for the UFC London main event.
Jan 24, 2018
by Hunter Homistek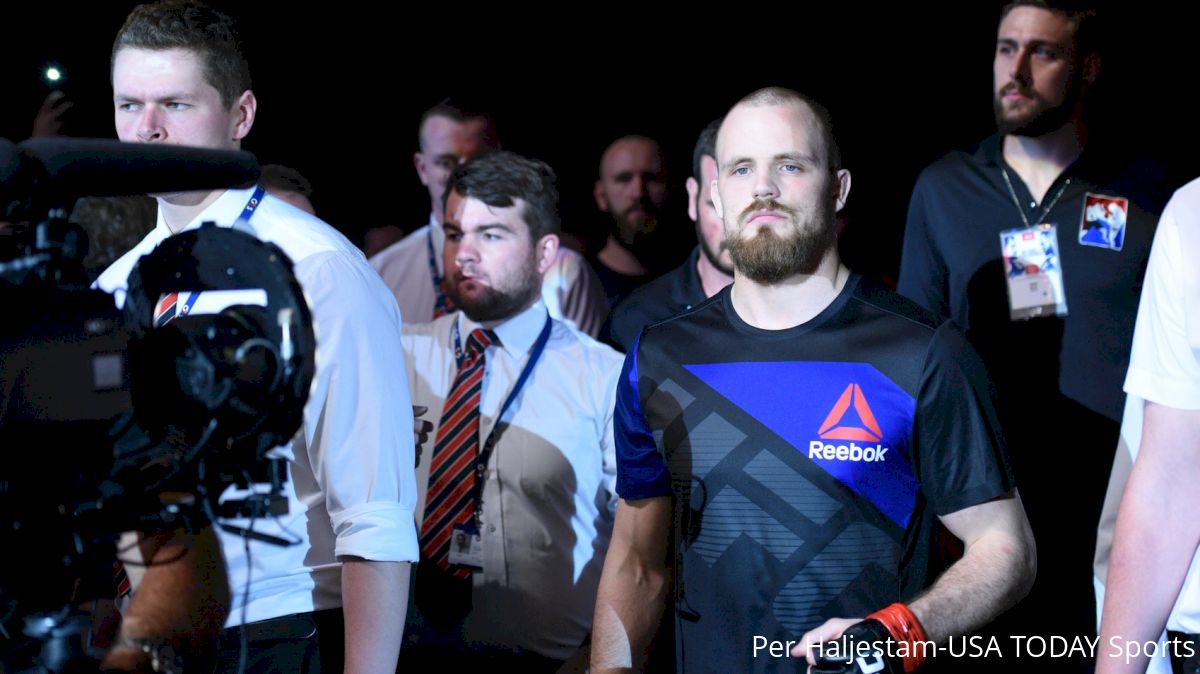 UFC welterweight Gunnar Nelson will fight Darren Till in the main event of UFC Fight Night 127 in London on March 17 — if Till accepts the matchup.
According to Nelson's coach, John Kavanagh, the UFC has offered the fight to both parties, and Nelson has already agreed.
So @ufc have offered @GunniNelson v @darrentill2 main event #UFCLondon we've agreed so hoping to hear confirmation soon how do you guys like the match up? I'm reminded of the Thatch fight, big strong striker but I think Till is tougher challenge. One way to find out... pic.twitter.com/b7U81FpzBf

— Coach Kavanagh (@John_Kavanagh) January 24, 2018
Now, it comes down to Till doing the same.
It is. If Till accepts.

— Coach Kavanagh (@John_Kavanagh) January 24, 2018
The matchup is a good one, as Till and Nelson are two of the finest welterweights on the planet, each with strong European fan bases.
Nelson, however, would come into the fight off a first-round knockout defeat, while Till is undefeated in 17 professional fights, including a 4-0-1 UFC record. Most recently, Till wiped out Donald Cerrone in the first round of their UFC Fight Night 118 main event in Poland in October.
Still, Nelson is always a threat. At 7-3 in his UFC career with six of those victories coming via submission, Nelson could pose a problem for Till with his sensational Brazilian jiu-jitsu background. Complementing that, Nelson's karate style of striking has given opponents fits in the past, and there's no doubt he could land a sneaky shot on the always-aggressive Till.
Should the fight stay standing, however, Till likely would be favored to win.
The 25-year-old fighter boasts 10 knockout victories across his professional career, and his recent destruction of Cerrone highlighted just how lethal Till's fists, shins, elbows, and knees can be for opponents.
While nothing is official yet, there's no doubt this bout could provide plenty of intrigue, and the winner would take a huge step toward gold in the 170-pound class.