Karolina Kowalkiewicz Hopes Joanna Jedrzejczyk Loses: 'I Like Rose More'
Karolina Kowalkiewicz Hopes Joanna Jedrzejczyk Loses: 'I Like Rose More'
UFC strawweight contender Karolina Kowalkiewicz slams her countrywoman Joanna Jedrzejczyk in her latest interview.
Jan 24, 2018
by Hunter Homistek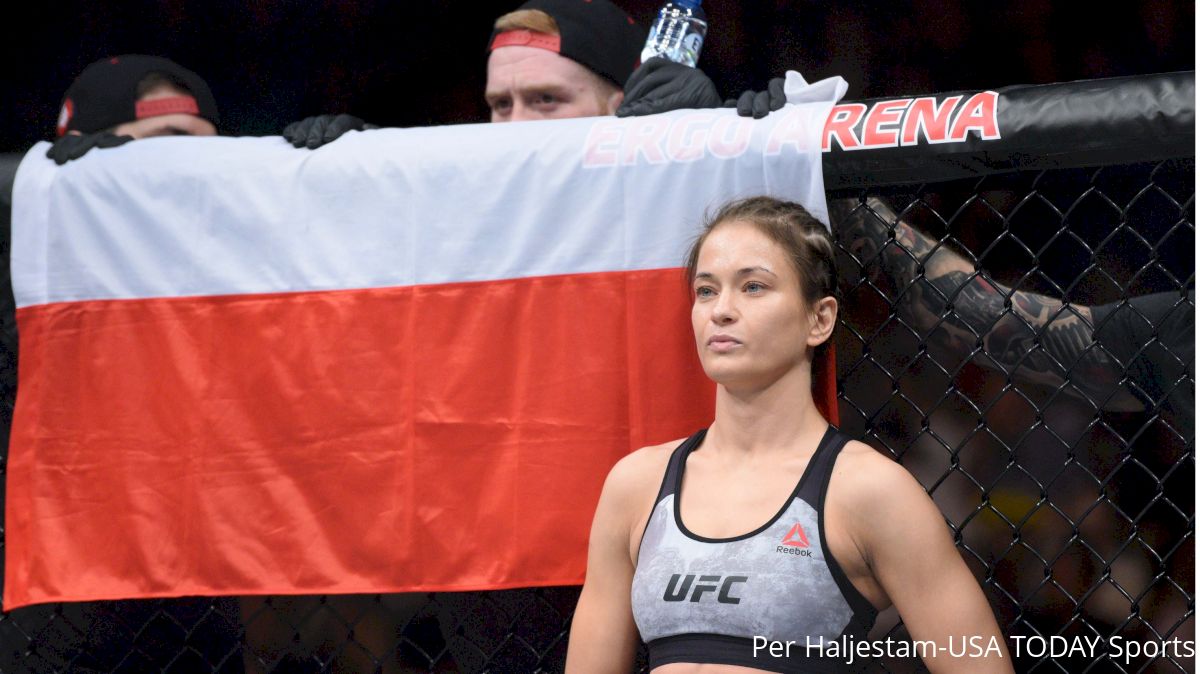 Karolina Kowalkiewicz is set to face Felice Herrig at UFC 223 in Brooklyn, New York, on April 7, but the strawweight fighter has her eyes set on another crack at the 115-pound title.
Kowalkiewicz previously fought for gold at UFC 205 in November 2016, an event that also took place in New York, and now she enters her fight against Herrig on the heels of a victory over Jodie Esquibel last fall.
Also at UFC 223 is a strawweight title fight between current champion Rose Namajunas and former titleholder Joanna Jedrzejczyk.
With a win, Kowalkiewicz could find herself in prime position to fight for the title again, and she's made it very clear she would prefer to fight Namajunas.
"It's tough to say, but I think Rose will keep the belt," Kowalkiewicz said, via MMAnytt.com/MMARockz.pl. "Personally, I really like Rose. I really value her, not only as an athlete but as a person. People will hate me for not crossing fingers for my countrywoman, but let's not lie to ourselves.
"Joanna is insulting me in every possible interview. I'm not going to say that I cross my fingers for her just because she's my countrywoman. I won't cross my fingers for her. I like Rose more. I think Joanna is just a bad person."
So regardless of who holds the title, Kowalkiewicz is looking at a rematch.
Kowalkiewicz also holds a win over Namajunas, scoring a unanimous decision victory back at UFC 199.
Kowalkiewicz is currently ranked as the No. 4 strawweight in the UFC, behind Jedrzejczyk, Jessica Andrade, and Claudia Gadelha.
---
By Josh Sanchez