Bellator 192: Chael Sonnen Not Sure What To Expect At Heavyweight
Bellator 192: Chael Sonnen Not Sure What To Expect At Heavyweight
Bellator Heavyweight Grand Prix participant Chael Sonnen dishes on his upcoming Bellator 192 matchup vs. Quinton 'Rampage' Jackson.
Jan 18, 2018
by Hunter Homistek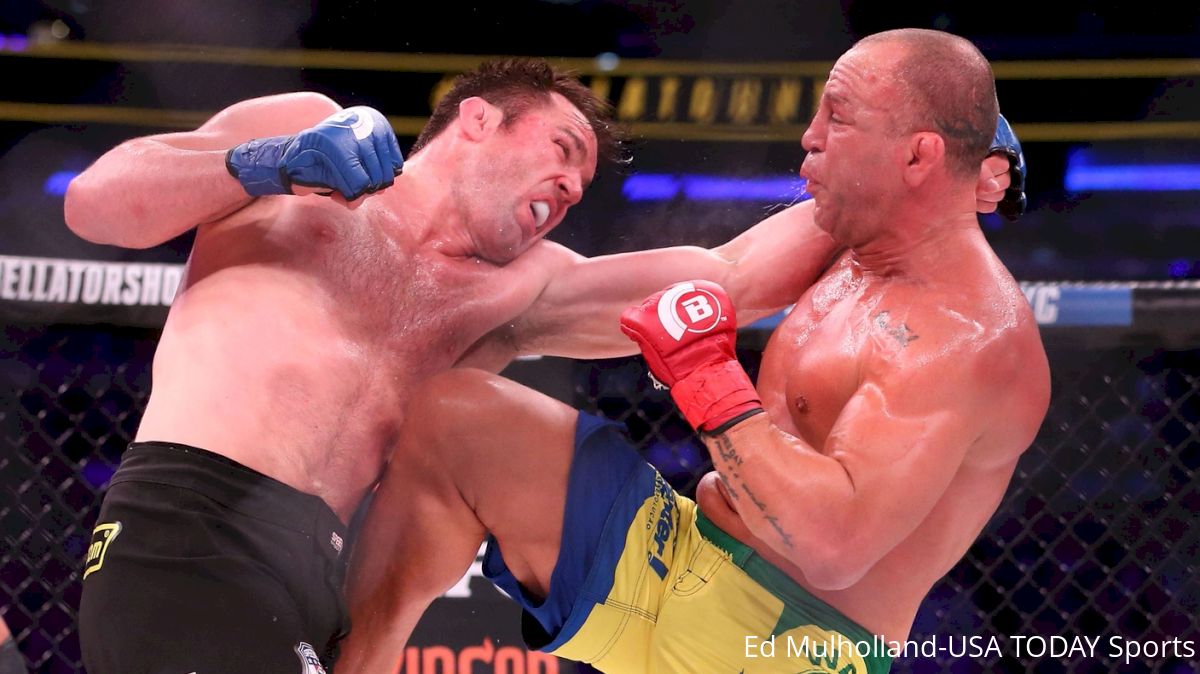 The Bellator Heavyweight Grand Prix officially kicks off this Saturday on the Paramount Network with Bellator 192: Rampage vs. Sonnen at The Forum in Inglewood, CA.
The first headlining bout in the promotion's tournament to crown a new heavyweight champion features two familiar names to MMA fans in Quinton "Rampage" Jackson and Chael Sonnen.
Neither man has fought consistently at heavyweight in his professional career — with Jackson spending most of his time at light heavyweight and Sonnen at middleweight — but they are stepping up in weight for a chance at Bellator gold.
And while the prospect of bringing home a belt intrigues Sonnen, who fell short of UFC gold three times during his career, he admits he's not sure what he's getting into by fighting in a heavyweight tournament.
With the majority of his career spent at 185 pounds, Sonnen knows he will be dealing with much bigger men inside of the cage, presenting a unique challenge to him.
"But there is a fear factor here, and it has driven me in training, in camp," Sonnen said, via the Telegraph. "Look, Rampage is a tough night when he weighs 205 pounds. When he weighs 255 pounds… you talk about his hands, yeah, Rampage has put plenty of men down. I won't be any different if he can connect the right way. I don't overlook that at all.
"The truth is, I don't totally know what I'm getting into. I've never fought at heavyweight. It's not just Rampage. You can put any of those guys in there. I've wrestled plenty of them, but only in the practice room. I've sparred plenty but only in the practice room and not with full speed and power and everything on the line."
If Sonnen is able to get past Rampage, the competition won't be getting any smaller.
Other tournament participants include true heavyweights such as Matt Mitrione, Frank Mir, Fedor Emelianenko, and Roy Nelson. The grand prix also features light heavyweight champion Ryan Bader and former Strikeforce champion Muhammed "King Mo" Lawal.
Sonnen enters Saturday's fight as a plus-150 underdog according to 5Dimes, while Rampage sits at minus-160.
The main card — which also features a welterweight championship bout between Douglas Lima and Rory MacDonald — is set to kick off at 9 PM ET.