Cynthia Calvillo Flagged By USADA Following UFC 219
Cynthia Calvillo Flagged By USADA Following UFC 219
UFC strawweight Cynthia Calvillo tested positive for marijuana following her UFC 219 loss to Carla Esparza. Details here.
Jan 18, 2018
by Hunter Homistek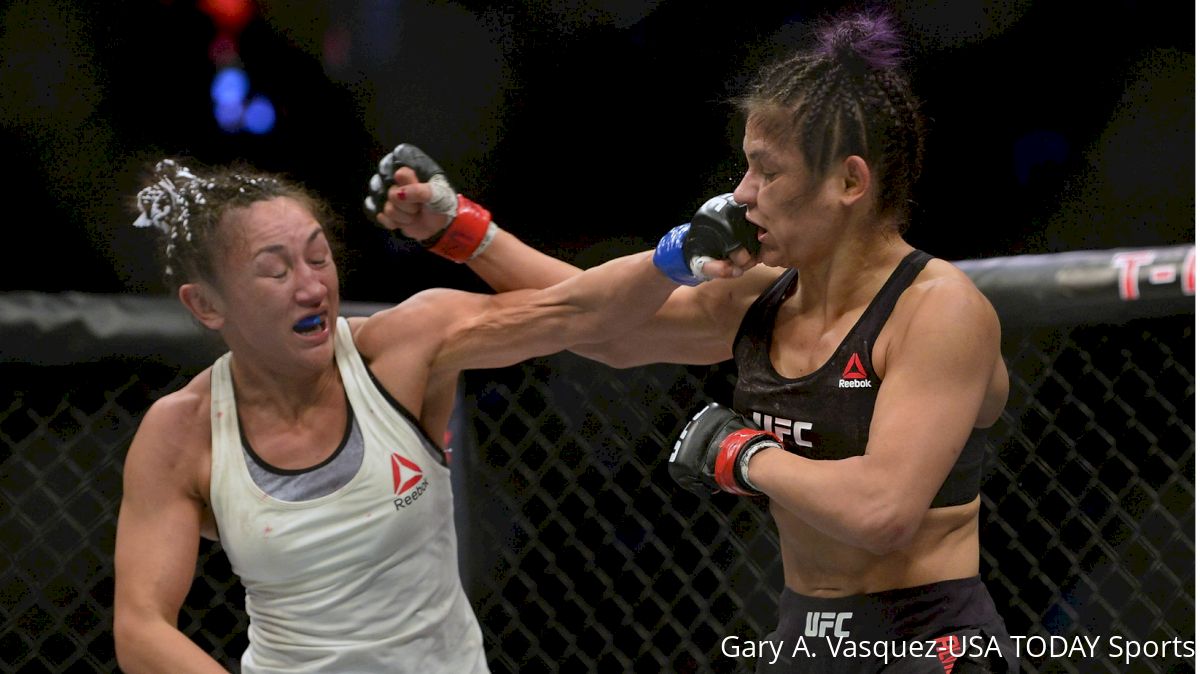 UFC strawweight contender Cynthia Calvillo has been notified of a potential U.S. Anti-Doping Agency (USADA) violation stemming from an in-competition drug test for her bout against Carla Esparza at UFC 219 in Las Vegas on Dec. 30.
Calvillo tested positive for the marijuana metabolite carboxy-tetrahydrocannabinol ("Carboxy-THC").
She tested over the 180 ng/mL limit.
The UFC released a brief statement on the situation.
Calvillo entered the bout undefeated in professional mixed martial arts career but was on the wrong end of a unanimous decision. The loss dropped the Team Alpha Male product to 6-1.
The UFC's official statement clarified when and how to expect any punishment for Calvillo:
"Because the Nevada Athletic Commission was the regulatory body overseeing the fight in Las Vegas and has licensing jurisdiction over Calvillo, USADA will work to ensure that the Nevada Athletic Commission has the necessary information to determine its proper judgment of Calvillo's potential anti-doping violation. Additional information will be provided at the appropriate time as the process moves forward."
Stay tuned to FloCombat.com as this news develops.