UFC 220: Stipe Miocic vs. Francis Ngannou
UFC 220: Francis Ngannou Wants To Inspire A Nation: 'They Don't Have Hope'
UFC 220: Francis Ngannou Wants To Inspire A Nation: 'They Don't Have Hope'
UFC heavyweight title challenger Francis Ngannou wants to send a message of hope to his native Cameroon with a win at UFC 220 in Boston.
Jan 17, 2018
by Hunter Homistek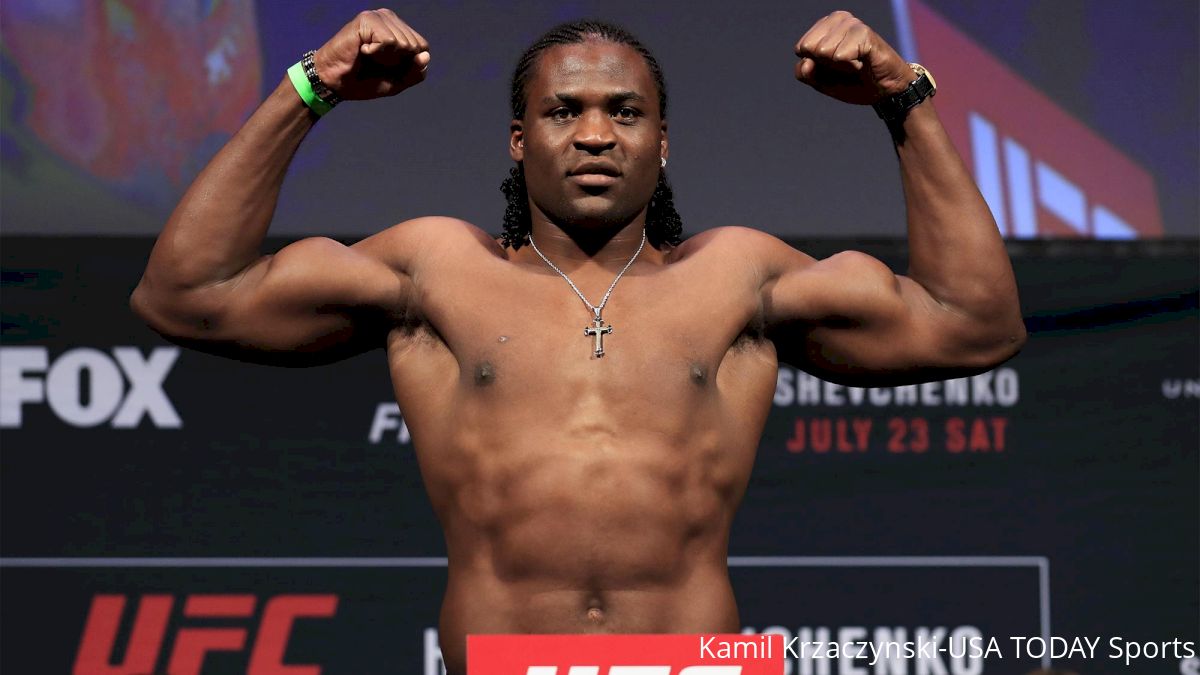 Francis Ngannou is set up for the toughest fight of his life at UFC 220 in Boston this Saturday, when he takes on UFC heavyweight champion Stipe Miocic.
Ngannou (11-1) had a long road to the UFC after being born and raised in Cameroon, living in poverty and receiving very little education while he was growing up. That led to pressure to join local gangs, which he turned down before eventually taking up boxing at age 22.
After a brief hiatus to focus on his health, Ngannou moved to France to pursue combat sports full-time when he was 26.
Now, at 31, the heavy-handed heavyweight is fresh off of a Knockout of the Year over Alistair Overeem and ready for a shot at UFC gold.
Because of his journey, Ngannou is hoping to inspire people back home in Cameroon.
"That's something very important to me. Because where I'm from is somewhere really far and the problem for young people is hope; they don't have hope," Ngannou told MMAnytt in an interview. "They just feel like everything is over for them and I had that problem when I was there dreaming big, because the people around don't allow yourself to dream.
"I see how things are changing and people start to believe, building believe in yourself and trust and see that something is possible. It doesn't matter where you're from, you can become something and try to give something. When I see how things have changed, that is really want to bring that to increase and make bigger and bigger."
Ngannou is riding a 10-fight winning streak, with all 10 wins coming by stoppage in the first or second round. Since joining the UFC in December 2015, Ngannou has earned five knockouts and one submission.
If Ngannou is able to come away with a big win on Saturday night, he says the first thing he will do is take the belt back home to continue inspiring his countrymen and women.
The UFC 220 main card kicks off at 10 PM ET on pay-per-view.