UFC 220: Stipe Miocic vs. Francis Ngannou
Francis Ngannou: First Stipe Miocic, Then Brock Lesnar
Francis Ngannou: First Stipe Miocic, Then Brock Lesnar
UFC heavyweight title challenger Francis Ngannou says he'd love to face Brock Lesnar if he defeats Stipe Miocic at UFC 220.
Jan 16, 2018
by Hunter Homistek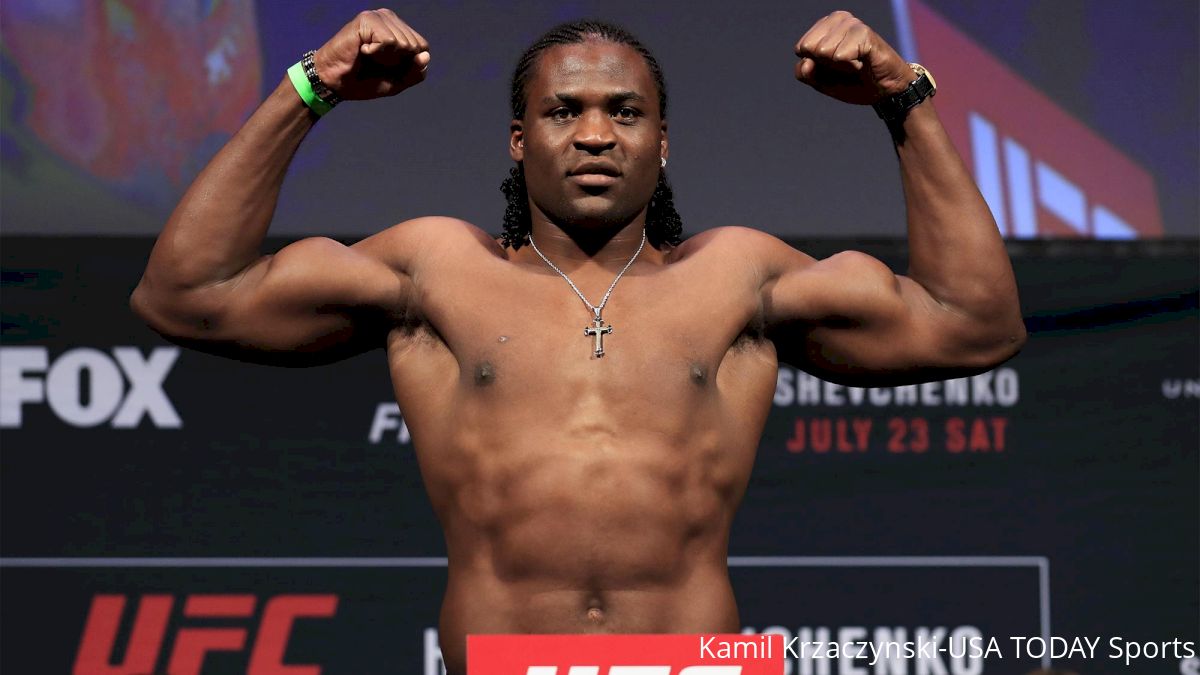 Francis Ngannou doesn't wear UFC heavyweight gold, but he's already envisioning a high-profile run as the king of the big boys.
Currently, Ngannou (11-1, 6-0 UFC) is scheduled to face UFC heavyweight champion Stipe Miocic (17-2, 11-2 UFC) in the main event of Jan. 20's UFC 220 event in Boston.
While Miocic has a chance to make history in becoming the first UFC heavyweight champ to defend his title three consecutive times, all eyes seem to be on Ngannou, the 31-year-old fighter who has emerged as one of the scariest knockout artists in UFC history.
Most recently, Ngannou flattened Alistair Overeem with a Knockout-of-the-Year-worthy uppercut at UFC 218 in Detroit. That punch pushed Ngannou's hype train to warp speeds, and it seems the fighter himself is ready to embrace the attention and to capitalize on it to the max.
Speaking to WFAN's Outside the Cage, Ngannou discussed his bout with Miocic, then dropped a bomb for who he'd like to see next inside the UFC Octagon.
"As a challenger, I want to fight some people because that will give me the opportunity to get to the title shot," Ngannou said. "And then, as a champion, I think I'm going to [see them come] and then show them I'm the king.
"But also, I think the fight that I would like, the one I would really like to see is Ngannou against Brock Lesnar."
Ngannou followed that up with some reasoning, saying that it comes down to two titans showing who is the baddest man on earth.
"He's a very huge guy, seems like a very powerful guy, and I want to test him," Ngannou said.