Stipe Miocic Dismisses Francis Ngannou Hype: 'He's Just Another Dude'
Stipe Miocic Dismisses Francis Ngannou Hype: 'He's Just Another Dude'
UFC heavyweight champion Stipe Miocic discusses his upcoming UFC 220 bout vs. Francis Ngnannou, dropping some heat in the process.
Jan 5, 2018
by Hunter Homistek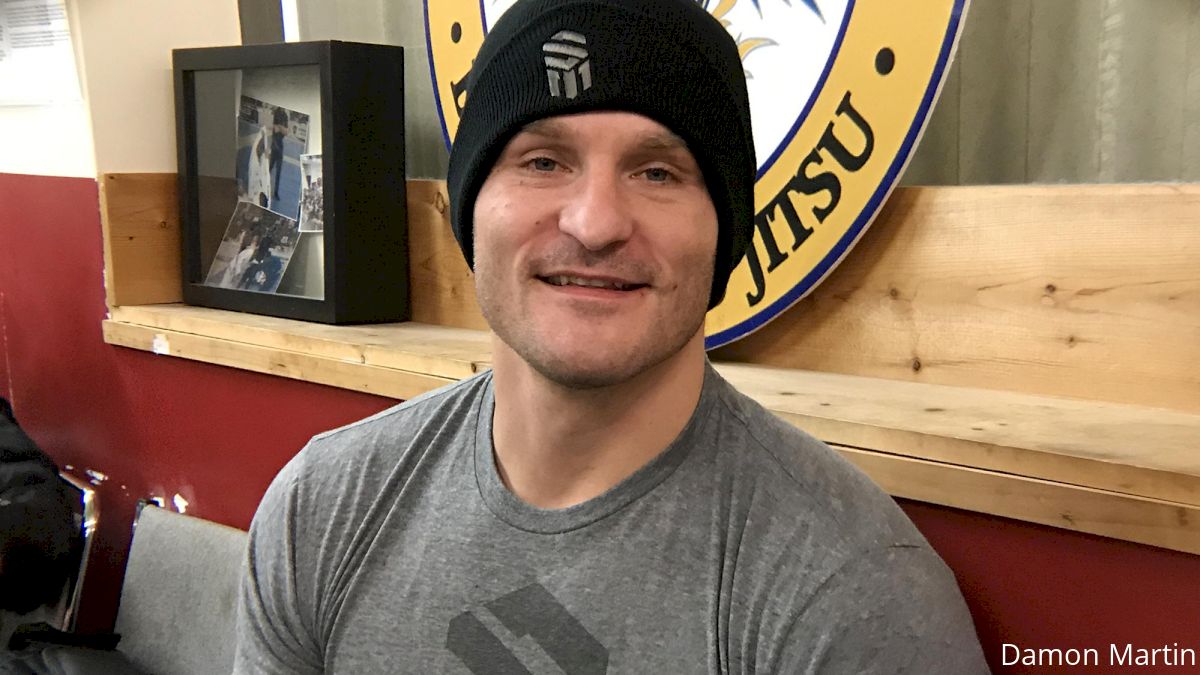 Stipe Miocic isn't buying into the Francis Ngannou hype.
The UFC heavyweight champion didn't seem all that interested in engaging in a back-and-forth war of words with Ngannou last week at the UFC 220 press conference despite the highly touted contender constantly poking at him, even calling Miocic "intimidated" as they head into their Jan. 20 bout at TD Garden in Boston.
Time and again, Miocic just shrugged his shoulders, smiled, and laughed it off. He didn't seem to care much what Ngannou said about him at any point.
And while some fighters might try to downplay an opponent's trash talk while secretly seething under the surface, Miocic has never been built that way.
Make no mistake, Miocic can give as good as he can get, especially when it comes to jokes with his friends or teammates, but he's never been interested in trying to beat an opponent in verbal warfare because none of that matters when it comes time to fight.
"I was there so I don't get fined," Miocic said with a laugh when speaking to FloCombat about the press conference. "Let him do what he wants. He's doing well. He's doing something right, he's fighting for the title.
"But like I said, as long as I'm here, nobody else is getting that belt. I worked way too hard to give it up. I sacrificed way too much to give it up. Unfortunately, as long as I'm here, no one's getting that belt."
Perhaps one of the most interesting moments during the press conference came when UFC President Dana White read off a list of facts regarding Ngannou's legendary punching power. One of the facts included Ngannou's punch equaling the same force of a car hitting a person while going more than 30 miles per hour.
Almost like a kid sitting in a classroom, Miocic just smiled and nodded throughout the laundry list of facts about his opponent's punching power. None of it really impressed him that much.
As hard as Ngannou might unleash his fury on a punching machine, Miocic has faced plenty of hard punchers in the past and not only survived but returned fire by knocking out more than a few of them as well.
"You're telling me Mark Hunt doesn't hit that hard? Or Roy Nelson? Or Junior dos Santos? Come on," Miocic said of his previous opponents. "[Ngannou] hits hard and definitely if you get hit square like that [it's bad news], but I'm definitely going to keep my head up, keep my head on a swivel, and make sure I'm doing everything right."
Andrei Arlovski — RD1 0:54
Fabricio Werdum — RD1 2:47
Alistair Overeem — RD1 4:27
Junior dos Santos — RD1 2:22
Francis Ngannou — 1/20 #AndStill pic.twitter.com/QPApohmtey

— Stipe Miocic (@stipemiocicufc) January 3, 2018
Of course, Miocic isn't downplaying the danger that Ngannou brings into their fight because he trains hard for any opponent, especially given the golden stakes. Still, Miocic refuses to place his latest challenger on a higher pedestal just because there's so much hype around him.
Instead, Miocic looks at Ngannou the same way he saw Alistair Overeem and dos Santos in his first two title defenses — they were just the latest people who tried and failed to take away his UFC heavyweight title.
Soon enough, Miocic is confident he will add Ngannou's name to that list.
"He's tough, he's big, strong, hits hard but he's just another dude," Miocic said. "That's what it is."
---
By Damon Martin