2018 Valor Fights 47
New Blood, Fire Main Event Set For Valor Fights 47
New Blood, Fire Main Event Set For Valor Fights 47
The lineup for Valor Fights 47 is set to feature the next generation of talent under the promotional banner.
Jan 4, 2018
by Duane Finley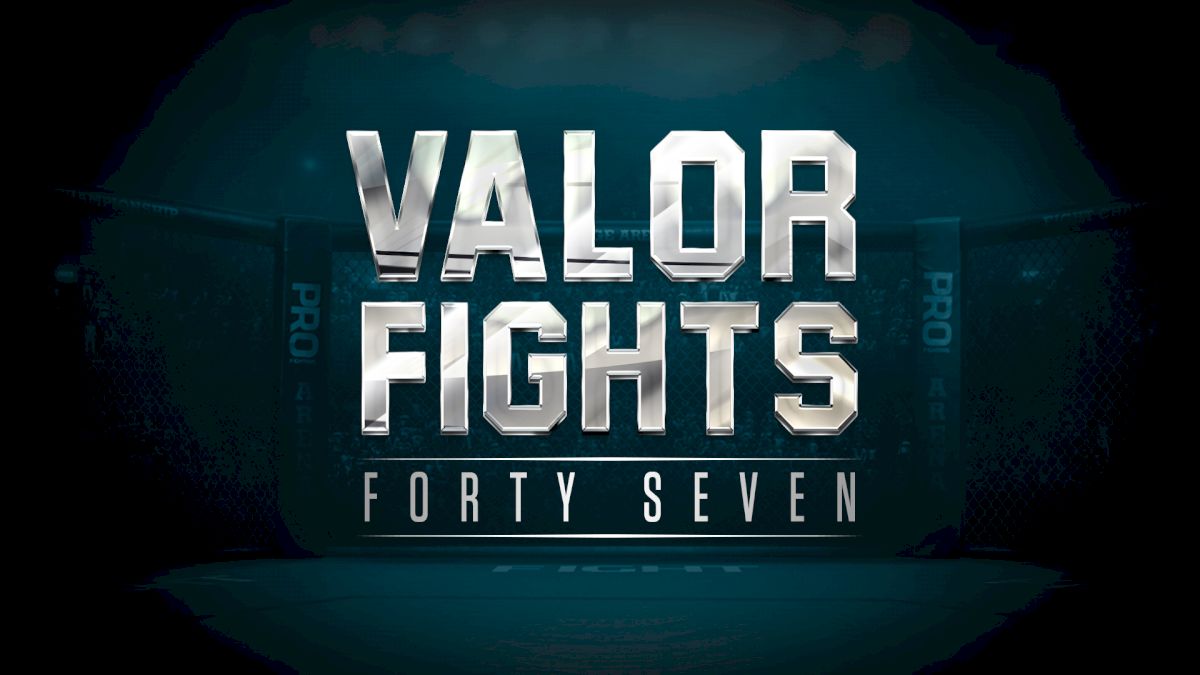 The top mixed martial arts promotion in Tennessee is set to make its first offering of the new year with slate of rising talent as Valor Fights 47 streams live and exclusively Saturday night on FloCombat.
Where Valor has a proven track record of showcasing a host of fighters ready to break through to the next level of competition, Saturday night's offering in Knoxville will put the spotlight on the next generation of fighters set to rise through the promotional ranks. Of the 19 bouts slated for Valor Fights 47, eight of the competitors will be making their MMA debuts while four are set to make their first showings as professionals.
That's the very definition of new blood, but the main event is set to feature two names Valor fans know well in welterweights Jason King and Steven Haag.
The rangy King has an established history of getting after it once the cage door closes, and excitement is all but guaranteed if his name is on the card. That said, King has hit a rough patch as of late as he's been dealt setbacks in all but one of his three most recent showings inside the cage.
Nevertheless, if there is one thing King has shown above all else as a fighter it's his natural wealth of resilience, and Haag will be looking to put that attribute to the test on Saturday night.
Much like his opponent, Haag will enter the cage on Saturday coming off a loss in his last fight. Yet, prior to suffering a setback at the hands of Ken Beverly back in May, Haag built up momentum by winning back-to-back affairs. His most recent victory came via submission over a highly touted prospect in Quinten Culpepper back at Valor Fights 42, in a win that served to build solid buzz around Haag's name.
In order to recapture that heat, Haag will need another solid performance at Valor Fights 47 when he steps in against King.
Another fighter to keep your eyes on will be the undefeated Liv Parker has she faces debutant Erica Camp.
While the lighter weight classes are more commonly featured on the biggest stages in the sport, there are plenty of fighters who do their work in the divisions north of 145 pounds. Parker has been steadily dropping size throughout her climb through the regional scene and will enter her bout on Saturday night competing as a welterweight for the first time in her career.
All four of Parker's victories to date have come by way of finish and she'll be looking to keep that streak alive against a fighter who could very well be biting off more than she can chew at Valor Fights 47.