Daniel Cormier Counts No Contest Against Jon Jones As A Loss
Daniel Cormier Counts No Contest Against Jon Jones As A Loss
UFC light heavyweight champion Daniel Cormier shares his thoughts on why he considers his rematch with Jon Jones a loss despite the bout being overturned.
Dec 26, 2017
by Duane Finley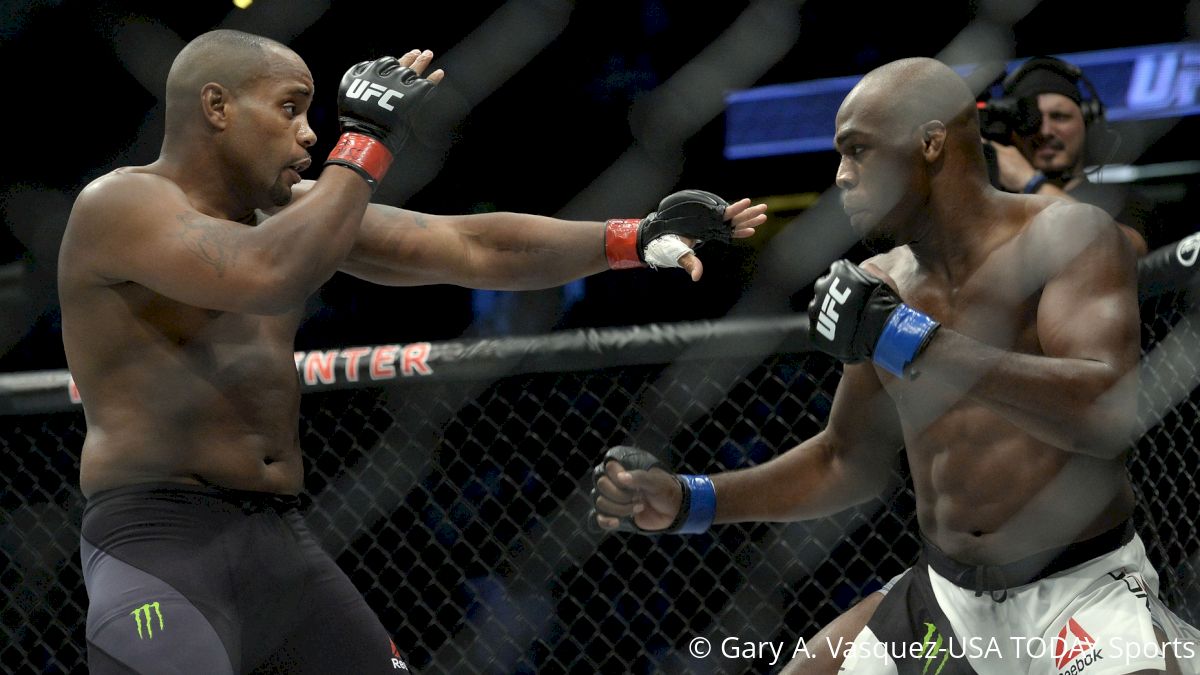 Daniel Cormier isn't trying to erase the past no matter by any means.
The last time the UFC light heavyweight champion stepped into the Octagon, he suffered the first knockout of his career courtesy of a head kick from Jon Jones that stopped their fight at UFC 214 in July.
Jones tested positive for steroids in the aftermath, which overturned the fight to a no contest and the title went back to Cormier as a result.
With all of the controversy and chaos, it would be easy for Cormier to brush off the fight as the result of his opponent cheating to win. With Jones' track record and highly publicized fall from grace, few would blame Cormier for taking the mulligan.
But that's not how Cormier views the fight whatsoever. Regardless of his record reading "no contest" and the rest of the world telling him that Jones had an unfair advantage in the fight, the former Olympian knows in his heart "Bones" was the better man that night.
"Yes, I do [consider it a loss]," Cormier told FloCombat just weeks away from his next fight at UFC 220. "I just feel like I was in the fight. It sucks to lose. I can't erase that memory. I can't expect people to erase that memory. So I'm just truthful with myself.
"I understand a lot of people want to tell me that I didn't get a fair shake. 'You didn't get a fair shake D.C.' but I am who I am and that's why I am who I am today."
That attitude is part of the reason why Cormier has been held in such high regard throughout his career, and the positive buzz only increased with how he's handled himself since the fight with Jones in July.
Despite Jones and Cormier owning one of the most bitter rivalries in the history of the sport, the AKA leader took the high road when addressing his rival after the positive drug test was revealed. Furthermore, Cormier has stayed that course on the matter and that has a lot to do with his career moving forward.
Cormier knows his time left in the sport is limited, and Jones is staring down a suspension that could go on as long as four years. The champion also has a title defense coming up against Volkan Oezdemir on Jan. 20 in Boston, and he's well aware of how crucial focus is leading into competition.
"When he left the first time, I was OK with Jon Jones being gone but people kept talking to me about him. That was the only time I really spoke of him but now I've got to let that go," Cormier explained.
"If by some way he gets back before I'm done, great, we'll fight again. But if not, I'm OK with the way that everything went down."
Of course, Cormier knows he'll probably never escape the questions about Jones because they've been attached to each other for the better part of the past three years. It also doesn't help the situation that Cormier and Jones are widely regarded as two of the best — if not the best — light heavyweight fighters to ever compete in mixed martial arts.
Still, Cormier prefers to keep his focus on the things he can control, and right now that's only worrying about his opponent at UFC 220.
"I've got to worry about Volkan Oezdemir," Cormier said. "That's my goal and my obsession right now. It's Volkan Oezdemir. I do obsess over these guys I've got to fight because I need to. I need to make sure that I'm doing everything in my power to fight and beat these guys.
"I've had to put [Jones] out of my mind just like I did before."
By Damon Martin