David Branch Calls Out Yoel Romero, Romero Accepts
David Branch Calls Out Yoel Romero, Romero Accepts
UFC middleweight David Branch calls out Yoel Romero for Feb. 24's UFC on Fox 28 event in Orlando, Florida.
Dec 19, 2017
by Hunter Homistek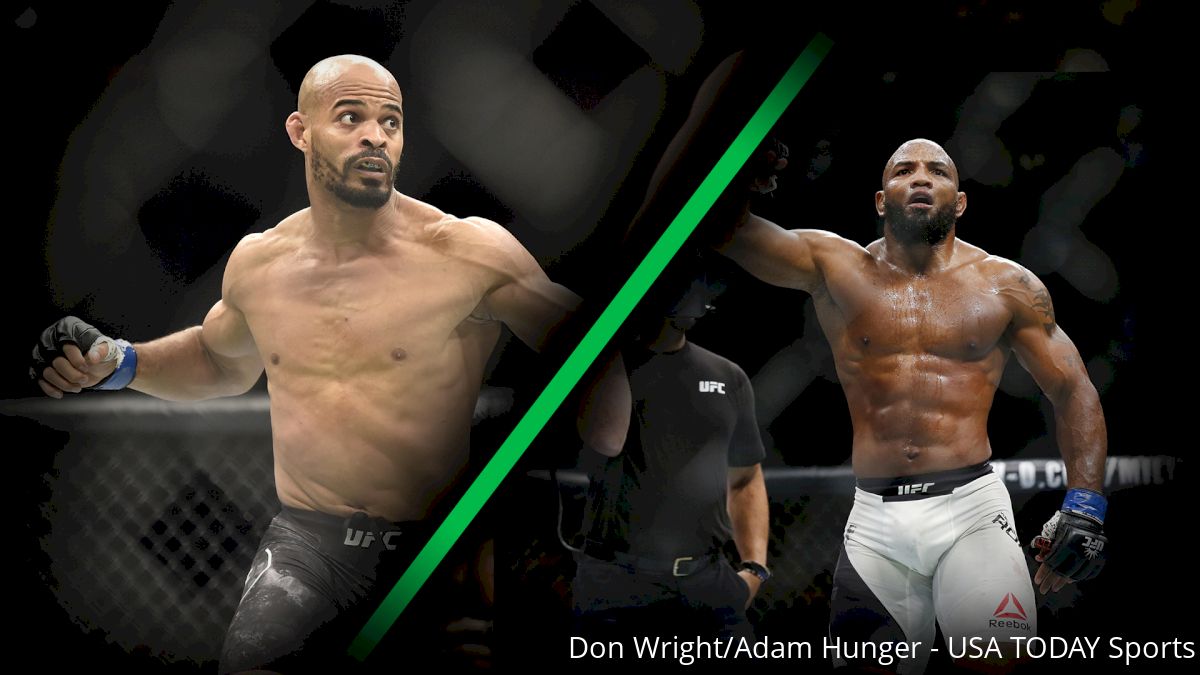 David Branch wants to fight Yoel Romero, and he's even picked out the time and the place.
Taking to Twitter, Branch made his intentions clear:
@YoelRomeroMMA people have reason to be feared by you my friend. I want to fight the most dangerous people in the world and you're one of them. February 24 @UFCONFOX Orlando I would like to do battle with you ?? @Mickmaynard2 @danawhite

— David Branch (@DavidcBranchMMA) December 13, 2017
Impressive. From his side, Branch couldn't have made things more clear.
Ditto for Romero, who immediately responded and accepted the bout.
Yesssss lets do it!!! @Mickmaynard2 https://t.co/oKOCIQZD4v

— Peoples Champ (@YoelRomeroMMA) December 19, 2017
A Feb. 24 showdown in Orlando, FL, between Branch and Romero, the No. 10- and No. 1-ranked middleweights, respectively, would certainly provide some intrigue for fans.
Branch is coming off a second-round defeat against current title challenger Luke Rockhold, while Romero was most recently defeated by current 185-pound champion Robert Whittaker via decision July 8 at UFC 213.
With both men coming off high-profile losses to the division's top dogs, it would potentially make sense to match them up and see who is ready to get back on the path toward gold.
The biggest problem with this, however, is the ever-deepening talent pool at middleweight.
There's Kelvin Gastelum, ranked No. 6, who just made a statement in knocking out former champ Michael Bisping in under three minutes at UFC Shanghai. He doesn't have a fight booked at this time.
There's No. 5-ranked Chris Weidman, who just defeated Gastelum via submission in his last outing at UFC on Fox 25 in July. Like Gastelum, Weidman is not booked at this time.
Ronaldo "Jacare" Souza, ranked No. 4, and Derek Brunson, ranked No. 8, will square off in the main event of Jan. 27's UFC on Fox 27 event. The winner of that bout could make a case for the title shot, as well.
In all, the UFC middleweight division has plenty of options — now we need to just see how the cards fall.