Manager Requests Kamaru Usman vs. Colby Covington As TUF 27 Coaches
Manager Requests Kamaru Usman vs. Colby Covington As TUF 27 Coaches
Kamaru Usman's manager has requested an Usman vs. Colby Covington TUF 27 coaching matchup -- with one stipulation.
Dec 19, 2017
by Hunter Homistek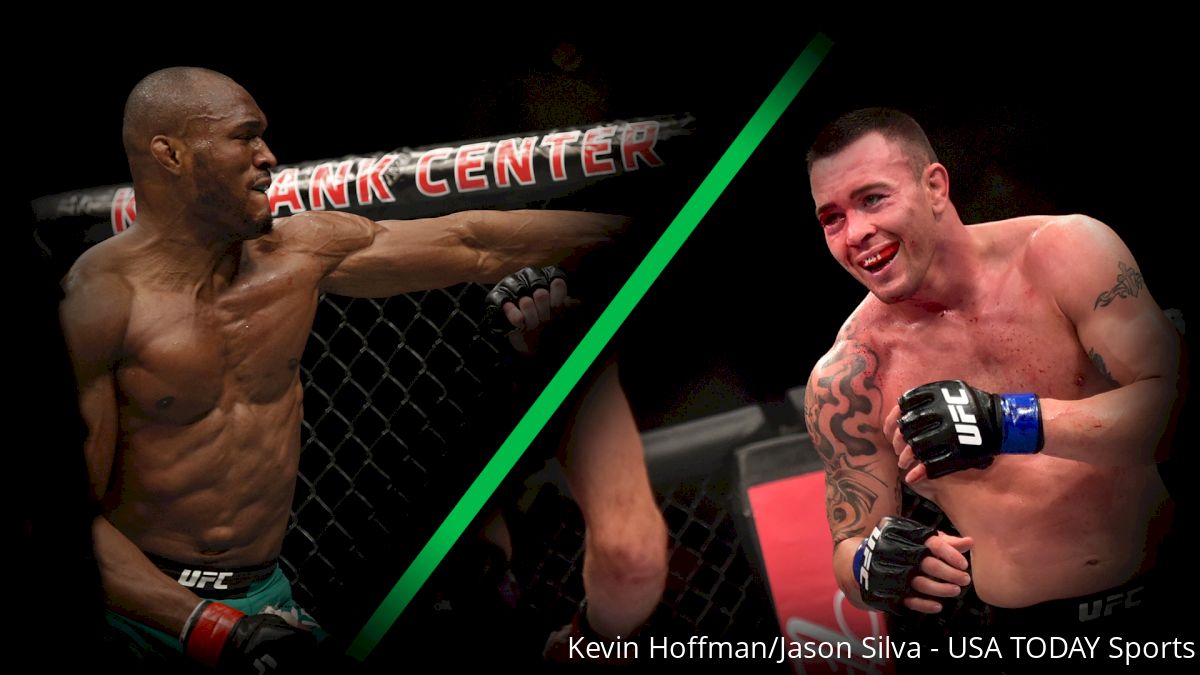 As casting for "The Ultimate Fighter" Season 27 got underway last week in Las Vegas, rumors began to swirl about a potential coaching matchup that would lead the show.
Welterweight champion Tyron Woodley and No. 3-ranked contender Colby Covington were at the top of the list, but there's no word if the UFC will actually pull the trigger on that combination. Woodley just underwent surgery on his injured shoulder Tuesday and he's largely dismissed Covington as a legitimate contender to his title.
If Woodley isn't interested, top-rated prospect Kamaru Usman is more than willing to step in to face Covington.
Usman's manager, Ali Abdel-Aziz, confirmed when speaking to FloCombat that he pitched the idea to the UFC already on the condition that his fighter wins his upcoming bout against Emil Meek on Jan. 14 at UFC Fight Night 124 in St. Louis.
"Colby Covington is one of the best guys in the world right now and so is Kamaru," Abdel-Aziz said. "I think they would do well on TUF, and I'd like for Kamaru and Colby to do the show together."
Usman has been rather boisterous, as he revealed that Covington has turned down a fight with him on three separate occasions and he'd like nothing more than to face the welterweight contender in the future.
Don't breathe just yet @ColbyCovMMA I don't care how long it takes to heal that lil "toe injury" after I take care of Meek I'll wait however long to hand you the spanking your father failed to do!! @danawhite @seanshelby @Mickmaynard2 @AliAbdelaziz00

— KAMARU USMAN (@USMAN84kg) December 19, 2017
Covington has shown interest in coaching "The Ultimate Fighter" but was obviously enthusiastic with Woodley's name being involved because that would lead to an eventual title shot.
Still, considering the heat between these two fighters, the UFC has at least one more possible option for a coaching duo on the next season of "The Ultimate Fighter" that will feature only undefeated competitors on the show.