Rafael Dos Anjos Willing To Wait For Title Shot
Rafael Dos Anjos Willing To Wait For Title Shot
Rafael dos Anjos says he's willing to sit on the sidelines and wait for a shot against Tyron Woodley.
Dec 19, 2017
by Duane Finley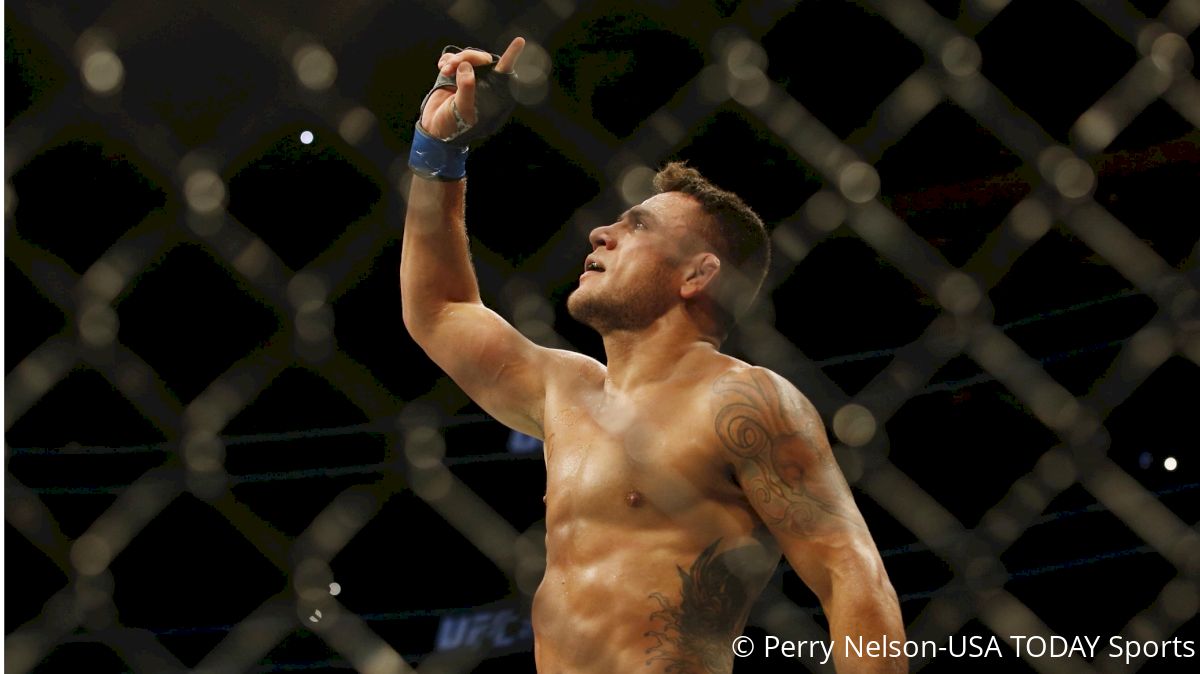 Rafael dos Anjos is ready for a crack at another divisional title, and he's willing to wait for the opportunity to materialize.
The former UFC lightweight champion has been steamrolling his competition since jumping into welterweight waters in 2017, as "RDA" has won three straight showings inside the Octagon.
All three victories have come over notable competition, with his most recent win coming via unanimous decision over former titleholder RobbIe Lawler this past weekend at UFC on Fox 26 in Winnipeg, Canada.
Dos Anjos dominated the action against Lawler from start to finish, and the Brazilian veteran believes his performance was enough to earn a shot against current champion Tyron Woodley.
And while Woodley is currently on the mend, dos Anjos told MMAFighting.com he's willing to wait for the champion to get healthy.
"I'm able to wait for him," dos Anjos said. "I think I did enough in the division to deserve the title shot. And I'm not a guy that talks so much, try to get that title shot because I'm talking bad about people, cursing people. I just go [in] there and [put on] a great performance like I did tonight. I hope so. Dana White said that. That's what I hope.
"I think when [Woodley] fought Demian [Maia], he was worried about takedowns only," he added later. "When he fought 'Wonderboy' [Thompson], he was worried only about stand-up. I think with me, he's gotta be worried about everywhere. I'm gonna kick him, I'm gonna wrestle him, I'm gonna try to take him down, I'm gonna box him. He's gonna have a lot of things to worry about."