Zabit Magomedsharipov Waiting on Top Opponent, Eyes Yair Rodriguez Next
Zabit Magomedsharipov Waiting on Top Opponent, Eyes Yair Rodriguez Next
Red-hot UFC featherweight Zabit Magomedsharipov wants to face Yair Rodriguez next -- but he's unsure if he'll get the fight.
Dec 19, 2017
by Hunter Homistek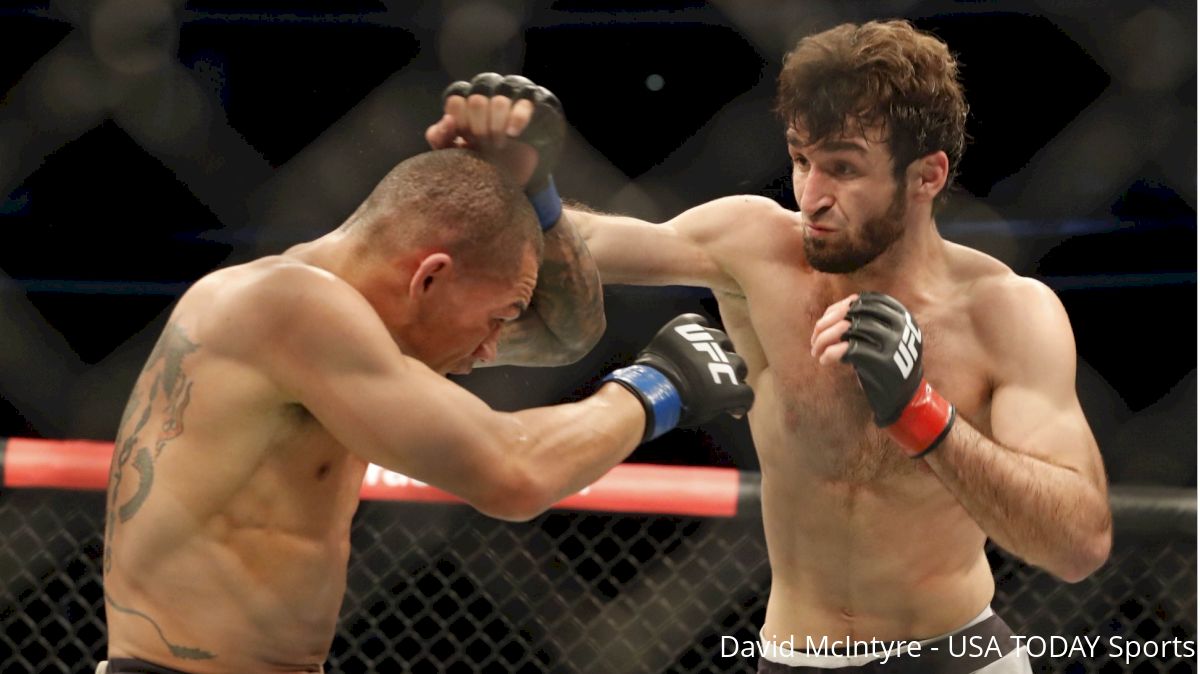 Following two wins to start his UFC career, highly touted prospect Zabit Magomedsharipov is waiting on a top opponent to accept his challenge — with Yair Rodriguez at the top of his wish list.
Magomedsharipov is considered one of the fastest rising stars in the UFC. The featherweight trains under head coaches Mark Henry and Ricardo Almeida, working alongside the likes of Frankie Edgar, Eddie Alvarez, Edson Barboza, and Marlon Moraes.
The 14-1 fighter has dominated his first two UFC matchups. Now the 26-year-old Russian is gunning for a top-10 opponent, but he still can't seem to get an answer.
"We want Yair Rodriguez next," Magomedsharipov's manager Ali Abdel-Aziz told FloCombat on Monday night. "We're just waiting on a response."
Rodriguez has been out of action since May, when he suffered his first loss in the UFC via TKO to current No. 1-ranked featherweight contender Frankie Edgar. Since that time, Rodriguez has been working with the fighters and coaches at Team Alpha Male in Sacramento but still hasn't booked his next fight.
If Rodriguez isn't a willing opponent, Abdel-Aziz says Magomedsharipov would also love to test his skills against Andre Fili, but don't call it a call-out.
According to Magomedsharipov's manager, they have nothing but the utmost respect for Fili, but they also know he's the kind of fighter who's always willing to step up to whatever challenge is presented to him.
"I'd like Zabit to fight Yair. If he's not willing, I think a fight with Andre Fili would be great," Abdel-Aziz said. "I respect Andre a lot and this is not me calling him out. We know just that Andre Fili always comes to fight and I think it would be a great matchup with Zabit."
While they are still awaiting word on an opponent, Abdel-Aziz says in a perfect world he'd like for Magomedsharipov to fight at UFC 222, which will take place March 3 in Las Vegas. The card is still being assembled for that event.
Right now, it's just a matter of finding a willing opponent, and it's clear Magomedsharipov wants to face the top featherweights in the world.