Justin Gaethje On Eddie Alvarez: 'I Found Someone That I Could Not Break'
Justin Gaethje On Eddie Alvarez: 'I Found Someone That I Could Not Break'
UFC lightweight Justin Gaethje reflects on his knockout loss to Eddie Alvarez at UFC 218, dropping some high praise in the process.
Dec 18, 2017
by Hunter Homistek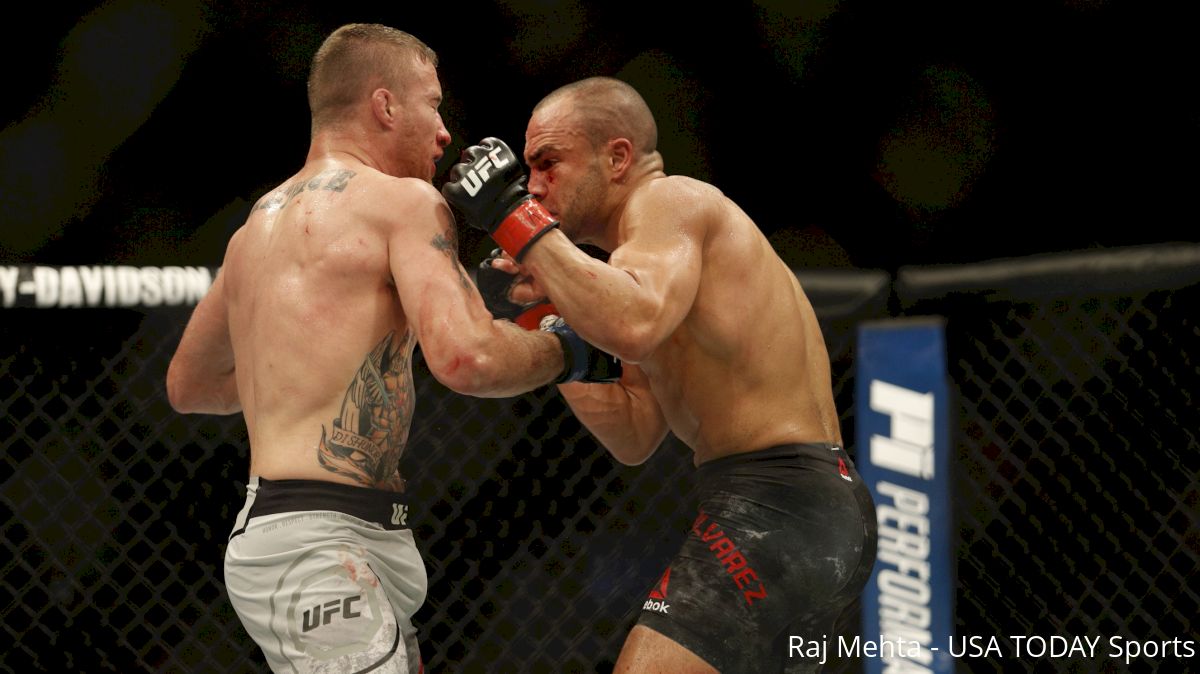 Justin Gaethje and Eddie Alvarez turned in a Fight of the Year contender Dec. 2 at UFC 218 in Detroit.
Known for their aggression and resiliency, both men lived up to expectations, putting on an entertaining three-round scrap that saw them both land and absorb punishment at a ridiculous clip.
When the dust settled, it was Alvarez with his hand raised, as a perfect knee ended the fight in round three.
The finish marked the first loss of Gaethje's 19-fight career, and speaking on The MMA Hour with Ariel Helwani, Gaethje reflected on the madness.
"Man, he's tough. He's tough. He's a warrior," Gaethje said of Alvarez. "I bring it out of people. I keep telling people I need to, like, start smiling to my opponents and shaking hands and just being nice so when the bell rings I catch them off guard. I used to catch people off guard, but everyone's ready now. They know I'm coming full fury."
And while some fighters may harbor resentment in defeat, Gaethje holds nothing but respect and admiration for what Alvarez accomplished.
"He was ready. He was so in shape. His cardio was on point," Gaethje said. "I couldn't break him. I broke 18 people in a row, and on my 19th fight, I found someone that I could not break. I enjoyed it. I appreciated it."
.@Justin_Gaethje on loss to Eddie Alvarez: "I couldn't break him. I broke 18 people in a row, and on my 19th fight, I found someone I could not break." Watch #TheMMAHour LIVE: https://t.co/knjUgIIl0W pic.twitter.com/Rl5T8A57do

— MMAFighting.com (@MMAFighting) December 18, 2017