Rafael Dos Anjos Earns Impressive Victory Over Robbie Lawler
Rafael Dos Anjos Earns Impressive Victory Over Robbie Lawler
Rafael dos Anjos defeated Robbie Lawler via unanimous decision at UFC on Fox 26.
Dec 17, 2017
by Duane Finley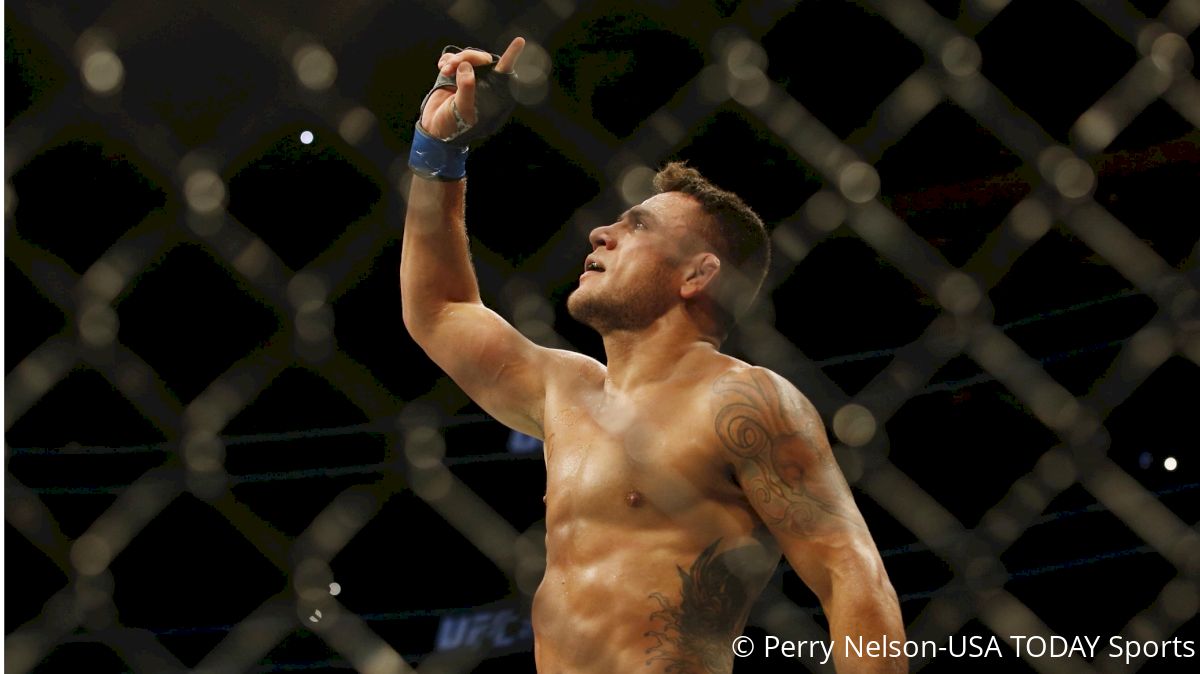 Rafael dos Anjos is no stranger to championship gold.
It wasn't all too long ago the Brazilian veteran stormed his way to a title reign in the ultra-competitive lightweight fold, and after his dominant performance over fellow former champion Robbie Lawler on Saturday night, a shot at the 170-pound strap could very well be in his immediate future.
After back-to-back losses sparked dos Anjos making the move up in weight, the Kings MMA representative has validated his decision to do so with an impressive winning streak. Dos Anjos had notched two clear-cut victories leading up to his bout against Lawler in the main event at UFC on Fox 26 in Winnipeg, and a win over the "Ruthless" one certainly had potential to put him on the on door step of a title shot.
That said, with the red-hot Colby Covington and a handful of other potential title contenders already in the thick of the hunt in the welterweight division, dos Anjos would a top-notch performance to make himself stand out in the pack. And that's exactly what he did on Saturday night.
Although Lawler brought his signature aggression from the opening bell, dos Anjos was able work an allusive attack behind good footwork and leg kicks.
The second round saw things heat up in the ruckus department as both men started slinging the leather, but it was dos Anjos who did the damage as he rocked and wobbled the former champion with big shots throughout the frame. The tide appeared as if it may be turning in the third round as a visibly tired dos Anjos was on the receiving end of Lawler's power, but it was an elbow from "RDA" that dropped the Henri Hooft-trained fighter and kept the momentum in the Brazilian's favor.
Dos Anjos found his second wind in the championship rounds and continued to work a fast and effective pace throughout the final 10 minutes of the bout. The end result saw dos Anjos pick up the unanimous decision victory, and his third-straight win since jumping up into 170-pound waters back in June.
Hey Brazil! You only have one guy left in the @ufc top 10 who can defend your dump of a country IF he has the testículos to take on The King. Hit @RdosAnjosMMA up and let him know what the #FilthyAnimals want. I got a division to make great again. pic.twitter.com/x0iz9ZQzXp

— Colby Covington (@ColbyCovMMA) December 17, 2017
That's three wins in less than five months, with each coming against an established name in the division.
Immediately following dos Anjos' hand being raised, social media platforms lit up with talk of a title shot against champion Tyron Woodley. UFC President Dana White had publicly stated on several occasions how the winner of the main event at UFC on Fox 26 would get next, but with Covington also on a sizable streak and increasing popularity/notoriety, it will be interesting to see what the next move will be for all parties involved.
That said, Covington wasted zero time letting his intentions be known with a Twitter post. With Woodley on the mend from a recent surgery, and dos Anjos wanting to remain active, a potential No. 1 contender showdown between the Brazilian and Star Wars spoiler could be the fight to make.