UFC Winnipeg: Robbie Lawler Compares His Career Move To Rafael Dos Anjos
UFC Winnipeg: Robbie Lawler Compares His Career Move To Rafael Dos Anjos
UFC welterweight Robbie Lawler discusses moving weight classes, drawing a parallel to his UFC Winnipeg opponent, Rafael dos Anjos.
Dec 16, 2017
by Hunter Homistek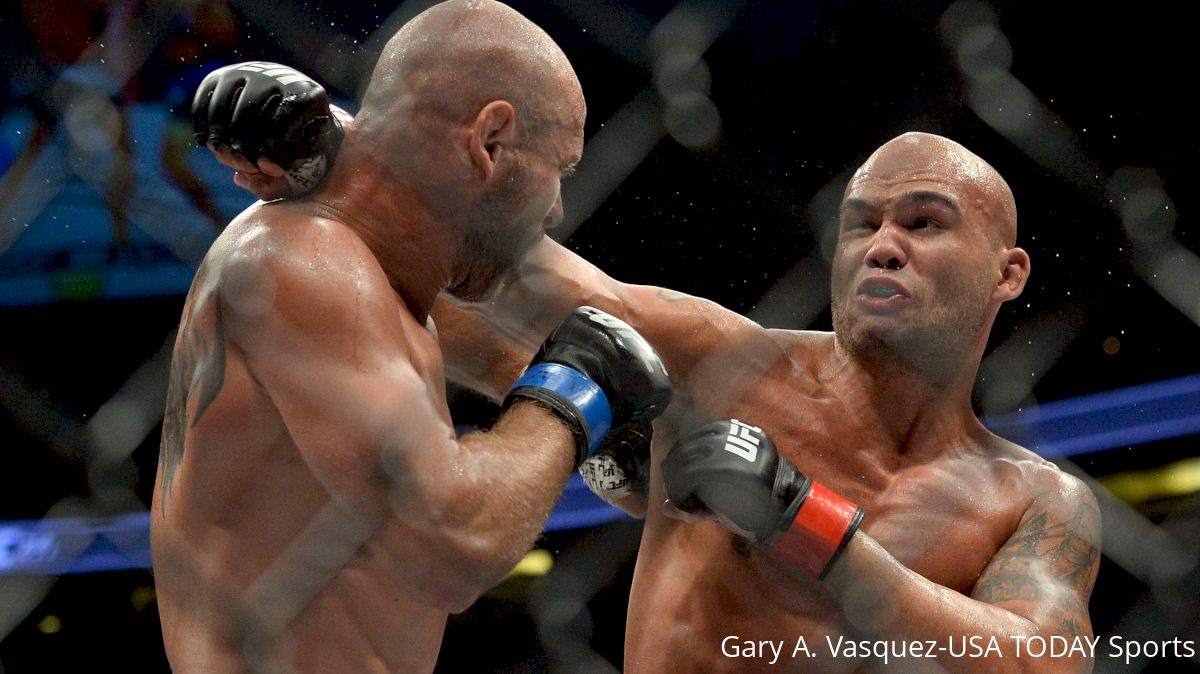 Robbie Lawler has been a ferocious welterweight knockout artist for most of his career, but he also spent several years competing with the best of the best in the middleweight division as well.
For Lawler, who began his career at 170, the initial move to 185 pounds came after a tough knockout loss to Nick Diaz. With his body continuing to grow, fighting at 185 pounds was far less strenuous on him. It didn't take long for Lawler to find success in the new weight class, as a string of wins over several former UFC fighters led him to become the Elite XC middleweight champion in 2007.
Lawler's run at middleweight lasted all the way until he returned to the UFC in 2013. During the stretch, he faced a laundry list of champions, former champions and top contenders.
This weekend at UFC Winnipeg, Lawler will face someone in a similar situation, as former lightweight champion Rafael dos Anjos hopes to find the same kind of success with his move up a division.
So far, the move to welterweight has gone well for him, as dos Anjos has reeled off two straight wins before earning the fight with Lawler on Saturday night that could determine the next 170-pound title contender in the UFC.
Lawler can't get inside dos Anjos' head to find out how he's feeling at welterweight compared to his years spent fighting at 155 pounds, but he can relate to his own experiences.
"It's definitely harder to fight bigger guys," Lawler told FloCombat. "Everyone is different. It was a different time in my career. I thought I was strong enough -- obviously, I wasn't that big. I don't think my techniques were good enough to do the right things in a lot of positions and I feel like as soon as I got around my coach Kami Barzini, I was able to tighten up some techniques so no matter how big the guy was, my technique was so much better.
"It has a lot to do with strength and power and size and that's when everything else is equal. Power and size can play a factor."
While Lawler spent years fighting as the smaller man against bigger middleweights, he'll now have the reverse as he takes on a former lightweight testing the waters at 170 pounds.
Lawler will enjoy a three-inch height advantage over dos Anjos as well as a four-inch reach advantage, which certainly comes in handy for a power-punching fighter like the former welterweight champion.
That being said, Lawler isn't counting on his size to win him the fight.
Instead, Lawler prefers to do what he does every time he steps into the cage, and he's not worried whether or not he'll be that much bigger and taller than dos Anjos.
"I don't really look at that, 'cause I've fought guys who were taller than me, with bigger reach, who were stronger than me," Lawler said. "I just look at it as an individual fight.
"I just feel good. Training camp's gone really well and I feel like I'm going to be able to showcase my skills."