UFC Winnipeg: Glover Teixeira Unfazed By Misha Cirkunov
UFC Winnipeg: Glover Teixeira Unfazed By Misha Cirkunov
Former UFC light heavyweight title challenger Glover Teixeira discusses his upcoming bout vs. Misha Cirkunov.
Dec 15, 2017
by Hunter Homistek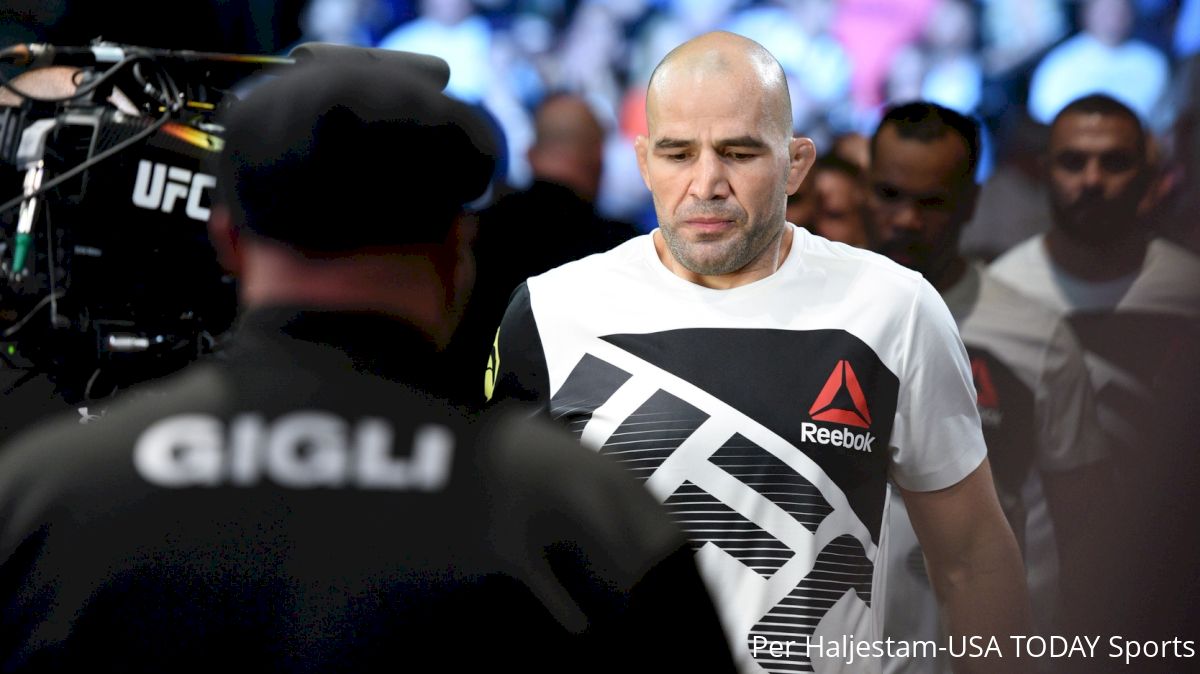 By AG. Fight for FloCombat
After going more than 14 years without losing a fight via knockout, Glover Teixeira suffered two knockouts in less than a year.
First, the former light heavyweight title contender was put to sleep with one of Anthony Johnson's vicious uppercuts in August of last year before going down in a barrage of Alexander Gustafsson's punches this past May.
But that hasn't shaken the Brazilian's confidence.
"It happens to every fighter," Teixeira told AG. Fight for FloCombat. "I think the important thing is to come back, we always have to adjust our game and improve. These losses don't shake me [...].
"You're sad for a bit, but I'm not someone who holds on to emotions for long. I don't get too excited about winning and I don't get too sad in defeat, either. I'm a happy guy and I do it because I love it. I don't fight for money. I do it for the love of the sport."
Trying to shake off a career low that has seen him lose two of his last three bouts, Teixeira will step into the Octagon this Saturday, Dec. 16, at UFC Winnipeg opposite Misha Cirkunov. Set to battle an opponent with half as many professional fights on his record, Teixeira believes that his experience will make the difference this weekend.
"You gain experience in every fight," Teixeira said. "You leave with a win or a loss, you know how to handle the moment of a victory or a defeat. Adjust your game, know where you got it wrong. Experience certainly makes the difference."
While Teixeira respects the talented Cirkunov — who has won four of his five UFC fights, all via finish — he believes he's better than the Latvian-Canadian everywhere.
"I see that he's a very good fighter, he has good hands, good jiu-jitsu, but I believe that I'm better at everything," Teixeira said. "I have better striking, I'm better on the mat, and I think I have better wrestling. I think it'll be a very good fight for me, but I've got to watch out because he's a finisher. I'm well trained and prepared."
A UFC fighter since 2012, Teixeira is currently ranked No. 3 in the promotion's light heavyweight rankings. At 38, the Brazilian owns a professional record of 26 victories and six defeats.