2017 KOP 59
Martin, Lee Look To Make Waves At KOP 59
Martin, Lee Look To Make Waves At KOP 59
KOP 59 emanates from Grand Rapids, Michigan, Saturday, Dec 16, only on FloCombat. Here's why you need to watch.
Dec 14, 2017
by FloCombat Staff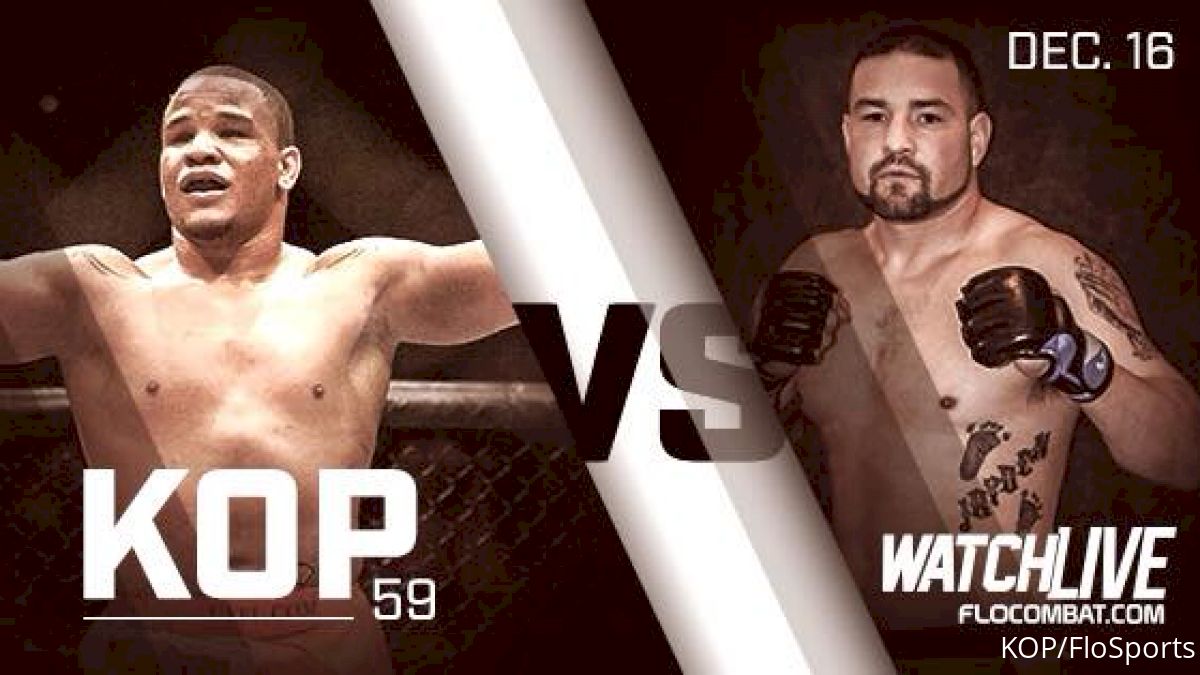 KOP 59 gets underway at the Deltaplex Arena in Grand Rapids, Michigan, this Saturday at 6 PM ET — live on FloCombat.
Along with UFC veteran Terry Martin headlining the event, this card also features the promotional debut of bantamweight Keith Lee, the brother of former UFC lightweight title challenger Kevin Lee.
Here are three reasons to watch.
"Dangerous" Looks to Deliver
"Dangerous" Terry Martin competes for just the second time since 2013 as he battles 19-fight veteran Erick Lozano. Martin (23-11) has fought the likes of Chael Sonnen, Vitor Belfort, and current Bellator welterweight champion Douglas Lima.
After suffering a knockout loss to UFC veteran Matt Horwich at KSW 21 in January 2012, Marin took over five years away from the sport. He returned earlier this year, earning the MaxxFC middleweight title after winning a majority decision over Jason Ramos back in August. The 37-year-old fighter is looking for his first two-fight win streak since December 2010.
Lozano (7-12) heads into this matchup on a three-fight win streak, including a second-round TKO win over Lee Siersma at KOP 57 in July. The 35-year-old will be competing for the fourth time this year.
Bro-Town Phenom
Bantamweight Keith Lee, brother of Kevin "The Motown Phenom" Lee, makes his KOP debut in his home state as he battles 36-year-old Shawn Mack.
Lee (2-1) made his professional MMA debut this past January and suffered a unanimous decision loss to Tony Laramie at TKO 37. Since that setback, though, the 21-year-old has finished his last two opponents.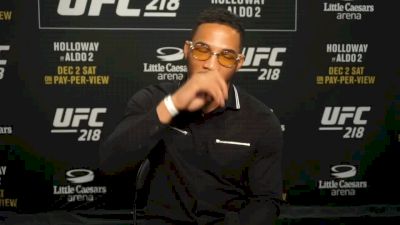 Mack (6-3) has lost two of his last three fights, including a first-round submission loss to Richard Santiago at CES 47 in November. The Michigan native has only gone the distance once in his nine-fight career, and he's submitted five of his nine career opponents.
Hill Looks To Stop The "Monster"
Jamahal Hill looks to build off his impressive professional MMA debut in September as he faces Mike "Monster" Johnson.
Hill (1-0) defeated Alex Davidson at KOP 58 by unanimous decision in a 215-pound catchweight, and now he looks to make noise in the 205-pound division. The 26-year-old is one of the most promising prospects on the roster.
Johnson, meanwhile, will be making his professional MMA debut. He went 4-0 as an amateur, finishing all of his opponents. The 26-year-old is competing for the first time since December 2015.
Catch all the action Saturday right here, beginning at 6 PM ET.