Stipe Miocic: Francis Ngannou Won't Be Champ 'As Long As I'm Here'
Stipe Miocic: Francis Ngannou Won't Be Champ 'As Long As I'm Here'
UFC heavyweight champion Stipe Miocic discusses his upcoming UFC 220 scrap with Francis Ngannou during the Joe Rogan Experience.
Dec 13, 2017
by Hunter Homistek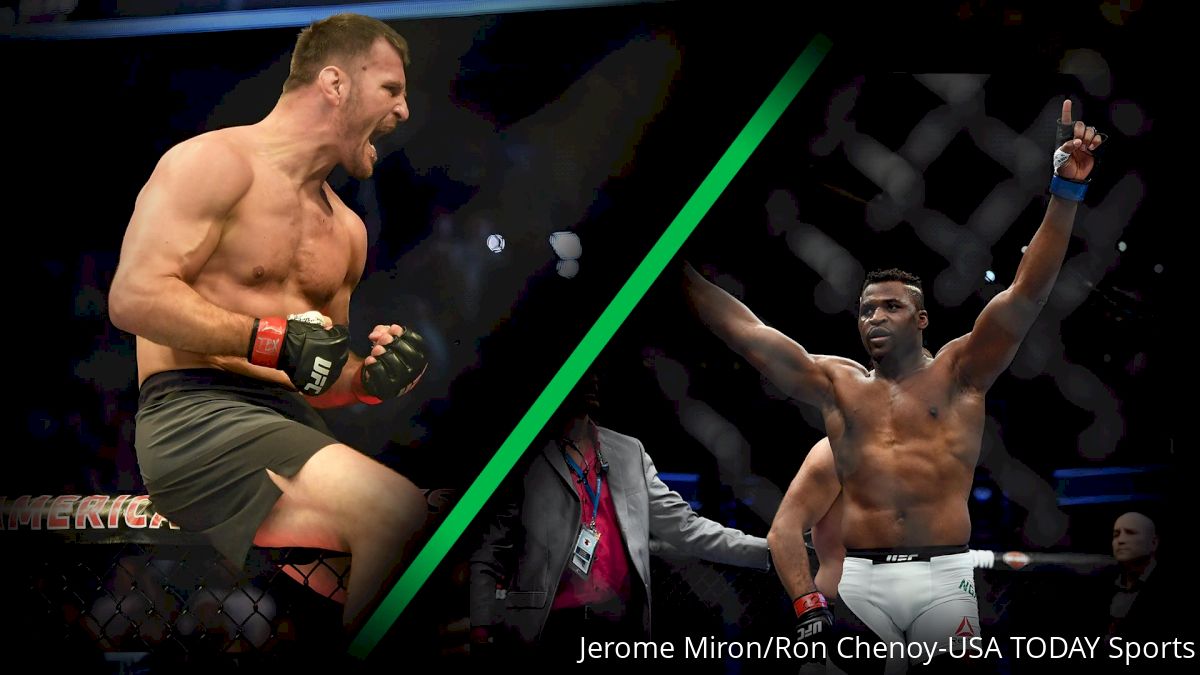 The MMA world can't wait for UFC heavyweight champion Stipe Miocic to face Francis Ngannou at UFC 220 in Boston on Jan. 20 — and for good reason.
Two of the most ferocious knockout artists in the sport, Miocic and Ngannou swing leather with power and precision, racking up 20 career finishes via KO/TKO combined.
Currently, Miocic has finished five straight opponents with his fists, while Ngannou has notched back-to-back knockout victories over top heavyweights Andrei Arlovski and Alistair Overeem.
While Ngannou is being touted as the "next big thing" in the heavyweight division, and while his knockout power is particularly terrifying, Miocic sees him as just another title defense.
Speaking with Joe Rogan during a recent episode of the Joe Rogan Experience MMA Show (h/t Fancy Combat), Miocic sounded off on the upcoming scrap.
"I think he's a great fighter, you know? He brings it. He hits hard," Miocic said. "But, unfortunately, nothing's going to change. I'm walking out with the belt still wrapped around my waist. I'm excited for him. He's getting a shot. But as long as I'm here no one's going to be the champ."
Miocic's confidence is well founded. He's defeated Mark Hunt, Arlovski, Fabricio Werdum, Overeem, and Junior dos Santos in succession during his current run, proving that he can eliminate anybody on any night. And while the Ohioan does acknowledge Ngannou's power, he's not particularly fazed by it.
"His power [stands outs] I guess, but I think everyone hits hard in the heavyweight division," Miocic said. "A 260-pound man, 250-pound man — you're not supposed to be hit by something like that.
"I fought JDS. I fought Roy Nelson. I fought Mark Hunt. I fought guys who threw hard. He's [Ngannou is] a little wild, too. That's tough. Sometimes you can't prepare for that because there are punches you don't see."
Should Miocic get past Ngannou on Jan. 20 at UFC 220, he will break the UFC heavyweight record for consecutive title defenses with three. Currently, he shares the record of two with Brock Lesnar, Cain Velasquez, Tim Sylvia, and Randy Couture.
Listen to the segment on JRE below: