Brian Ortega Submits Cub Swanson, Enters Title Contention
Brian Ortega Submits Cub Swanson, Enters Title Contention
Rising prospect Brian Ortega submitted Cub Swanson in the main event at UFC Fight Night 123.
Dec 10, 2017
by Duane Finley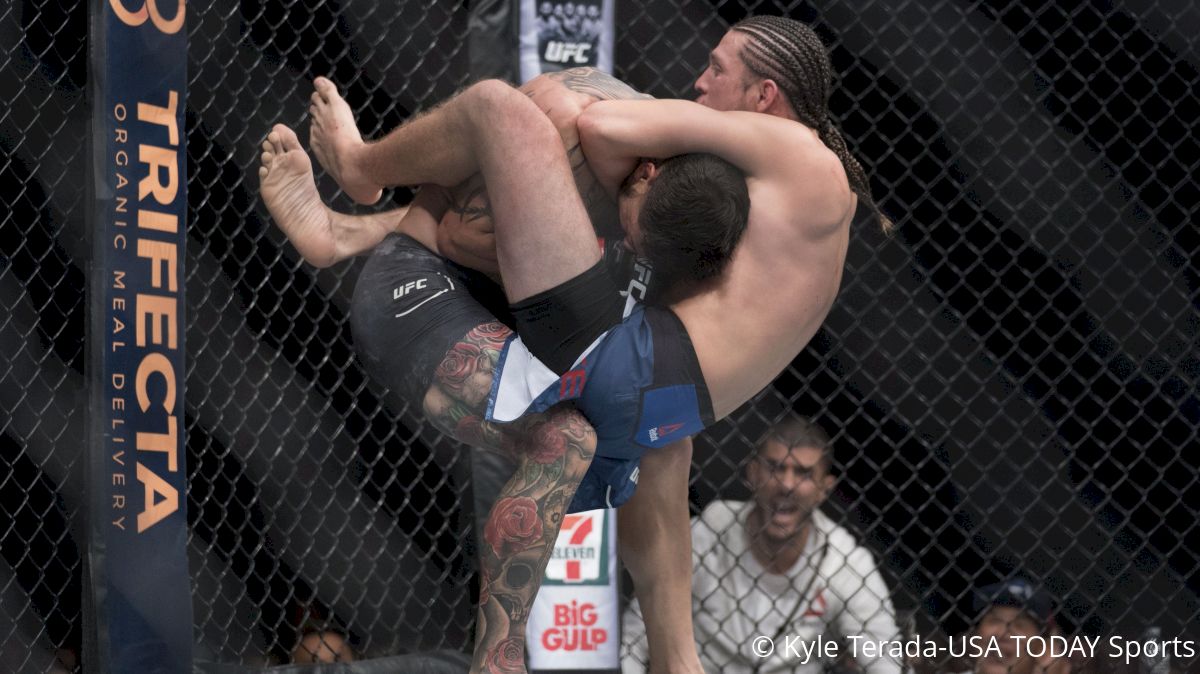 If fight fans didn't realize Brian Ortega's mixed martial arts skills are legit, they certainly do now.
The undefeated prospect had long proven himself in the world of jiu-jitsu, and with four-straight victories by way of finish heading into his tilt with Cub Swanson on Saturday at UFC Fight Night 123, "T City's" overall game had begun to grow a buzz as well.
In addition to representing the biggest challenge of his young career from a technical standpoint, Swanson was also the first established opponent to come from the upper tier of the featherweight fold. That said, no matter what "Killer Cub" brought to the Octagon Saturday night in Fresno, it was Ortega who stole the show under the bright lights.
Swanson's speed and accuracy were big obstacles in the opening round, but Ortega eventually closed the distance in the final minute of the round. The grappling ace was able to gain a positional advantage before locking on a D'arce choke, but time ran out before Ortega could put the fight away.
The action was much of the same in the second frame as Swanson came out aggressive and once again backed Ortega up with his shots. Yet, rather than wait until the closing moments to work his jiu-jitsu, Ortega closed the distance against the cage and pounced on Swanson's neck as the fighters turned in the clinch.
Swanson fought valiantly to shake free, but the well-versed black belt wasn't about to be denied. Ortega forced Swanson to tap to a guillotine choke to pick up the most impressive, and high-profile victory of his career.