Conor McGregor Focused On 'Getting Back' Into 'Ring Or Octagon' In 2018
Conor McGregor Focused On 'Getting Back' Into 'Ring Or Octagon' In 2018
UFC lightweight champion Conor McGregor says he's focused on getting back into the ring or cage for 2018 — under one condition.
Dec 8, 2017
by Hunter Homistek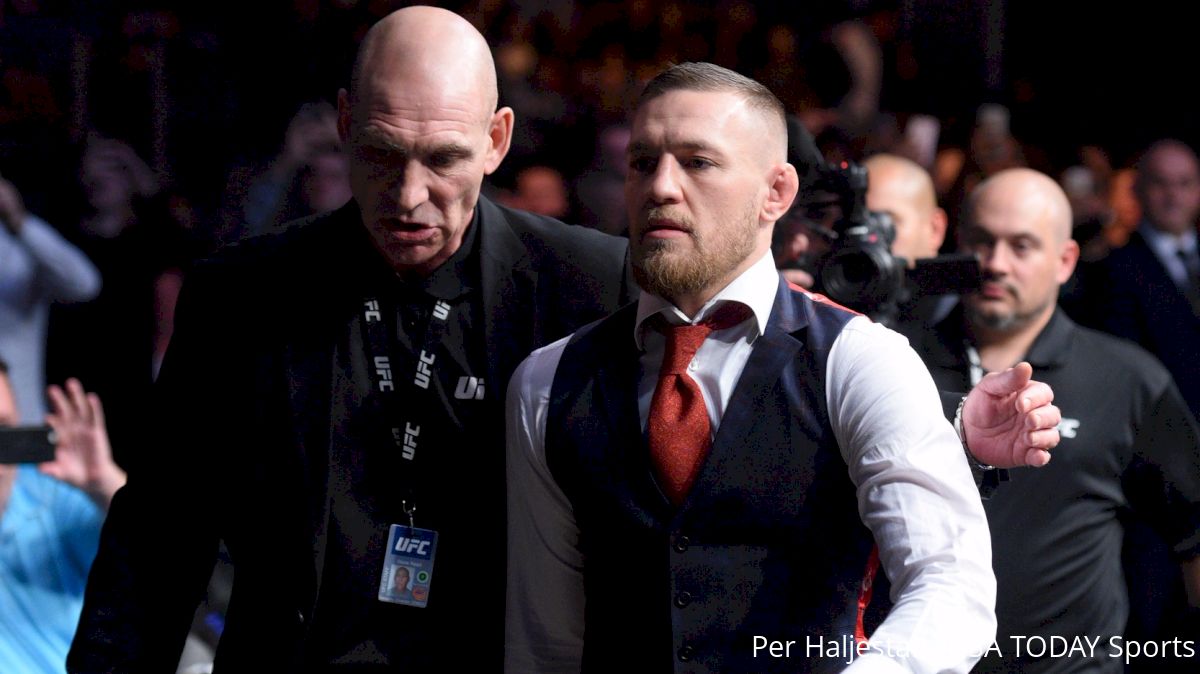 Conor McGregor is ready to fight.
At least, that's what he recently told his sponsor Betsafe (h/t themaclife.com).
"My focus is getting back into the right ring or Octagon," McGregor said. "2017 was historic. I have transcended both the sport of MMA and boxing.
"At this stage of my career, as it has been for the majority of my UFC career, potential opponents must lobby for fights with me. We could see Conor McGregor anywhere. I run the fight game, the fashion game, the whiskey game, or whatever the next business [endeavor] might be."
McGregor, the UFC lightweight champion, most recently competed Aug. 26 in a boxing mega-fight against Floyd Mayweather Jr. Despite losing that fight via TKO, McGregor only became a bigger star in its aftermath.
The bout received endless mainstream attention, launching McGregor to a new level of superstardom and setting the stage for his next scrap in a big way.
MMA fans last saw McGregor inside the UFC Octagon in November 2016, when he defeated Eddie Alvarez at UFC 205 to win the UFC lightweight title.
Unfortunately for those same fans, McGregor's quote leaves room for a return to boxing, not MMA, as well. Furthermore, McGregor dropped a bombshell qualification for his return.
"I have every intention of fighting in 2018 if my compensation and business development [endeavors] accurately reflect my influence on combat sports," he concluded.
Whether it comes in the UFC Octagon or the boxing ring, one thing is clear: McGregor's return will be a money-driven spectacle like few before it.