Francis Ngannou Plans To KO Stipe Miocic, Dream Fight With Brock Lesnar
Francis Ngannou Plans To KO Stipe Miocic, Dream Fight With Brock Lesnar
UFC heavyweight contender Francis Ngannou plans to defeat champion Stipe Miocic and hunt down Brock Lesnar.
Dec 5, 2017
by Duane Finley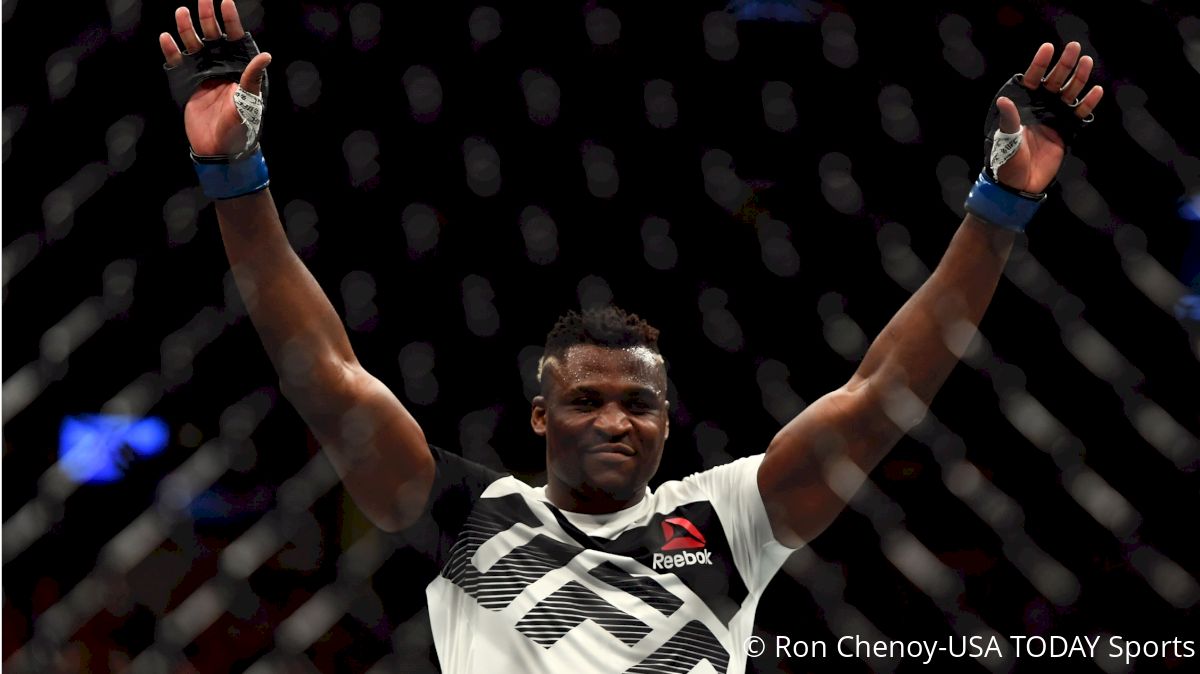 Francis Ngannou sealed his stardom this past weekend as he finished Alistair Overeem with what Ngannou is calling one of the best KOs of the year. The first-round win at UFC 218 prompted UFC President Dana White to call the Cameroonian a "future global star" and the obvious next choice to challenge for Stipe Miocic's heavyweight belt.
In an exclusive interview with Top Turtle MMA, Ngannou share his thoughts on how that fight would shake out.
"I expect a finish. Because he'll probably try a takedown, it might be a submission, but I'll always predict a KO," he said in the same matter-of-fact tone as he makes all of his predictions.
But after discussing Stipe, Overeem, and White himself, Ngannou talked about his future. When asked about whether or not he had fun names on his radar for after Miocic, Ngannou paused to think about just what was his dream fight.
"My dream?" I would like to see a match between me and Brock Lesnar," Ngannou said.
Even though Lesnar is wedged into the professional wrestling world and is seemingly being held away from MMA by USADA, Ngannou knows there's a pull from the fans, media and his own curiosity to see the fight.
"You know, two big dudes," he chuckled with his deep belly laugh. "I like that matchup. I'm excited for that kind of matchup… I want to see that match."
And even though Lesnar would theoretically mark the first time that Ngannou faced his physical equivalent, Ngannou isn't buying that narrative. In fact, he wouldn't be worried about what physical nature Lesnar brings at all.
"He's big and huge, but he's not stronger than me," Ngannou said.
While lauding the work that striking coach Dewey Cooper has done in helping him achieve his goals, Ngannou also showed just how comfortable he is with his power striking.
"I'm the best striker in the heavyweight division," he stated.
Regardless of who he fights in the future, we know what the present holds for Ngannou: the title shot that he's so badly wanted since signing with the UFC. But should he win it in the fashion that he expects to, maybe that call for a fight with Lesnar is not all that crazy to think about. And if it does become a reality, he wants to remind Lesnar of one thing:
"[I'm] the more powerful guy and I'm also a [more] talented guy."