Eddie Alvarez Outlasts, Snuffs Justin Gaethje In War At UFC 218
Eddie Alvarez Outlasts, Snuffs Justin Gaethje In War At UFC 218
Former UFC lightweight champion Eddie Alvarez knocked out Justin Gaethje in a three-round battle at UFC 218.
Dec 3, 2017
by Duane Finley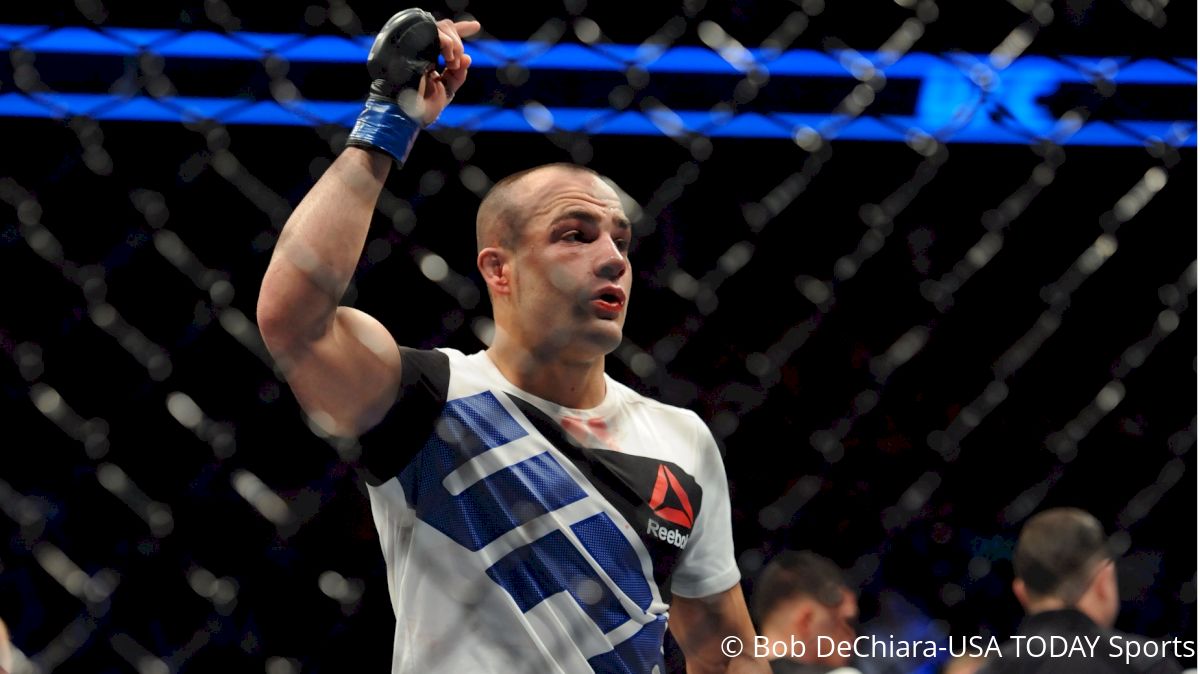 There were a lot of high-profile bouts on the card at UFC 218, but none as hotly anticipated by fight fans as Eddie Alvarez vs. Justin Gaethje. The singular reason for this being so was the potential for the violence that could be created in Detroit, and both men made sure the scrap lived up to the hype.
The former lightweight champion and the former WSOF titleholder engaged in a back-and-forth battle that immediately notched its place as an instant classic as both Alvarez and Gaethje laid everything they had to give on the line.
The Philadelphia native worked behind power combinations that put a special emphasis on peppering his opponent's body. While Gaethje ate those shots and handed out plenty of punishment of his own, the hard-charging contender found his own success behind heavy bombs and perfectly timed leg kicks.
That said, even though the chopping leg kicks took a visible toll on Alvarez's movement, the former Bellator and UFC lightweight champion showed resilience of his own. Alvarez continued to press forward with big punches that zapped Gaethje in the final round, but it was a perfectly placed knee that put the former undefeated slugger on the canvas.
A few shots later and the referee stepped in to stop the fight with Alvarez scoring the victory.
With the win, Alvarez will put himself right back into the hunt for 155-pound gold, while Gaethje's loss at UFC 218 is the first of his professional career.