UFC 218 Weigh-In Results: Max Holloway, Jose Aldo Make Weight
UFC 218 Weigh-In Results: Max Holloway, Jose Aldo Make Weight
Max Holloway, Jose Aldo, and the rest of the UFC 218 fight card weighed in live in Detroit. Full results here.
Dec 1, 2017
by Hunter Homistek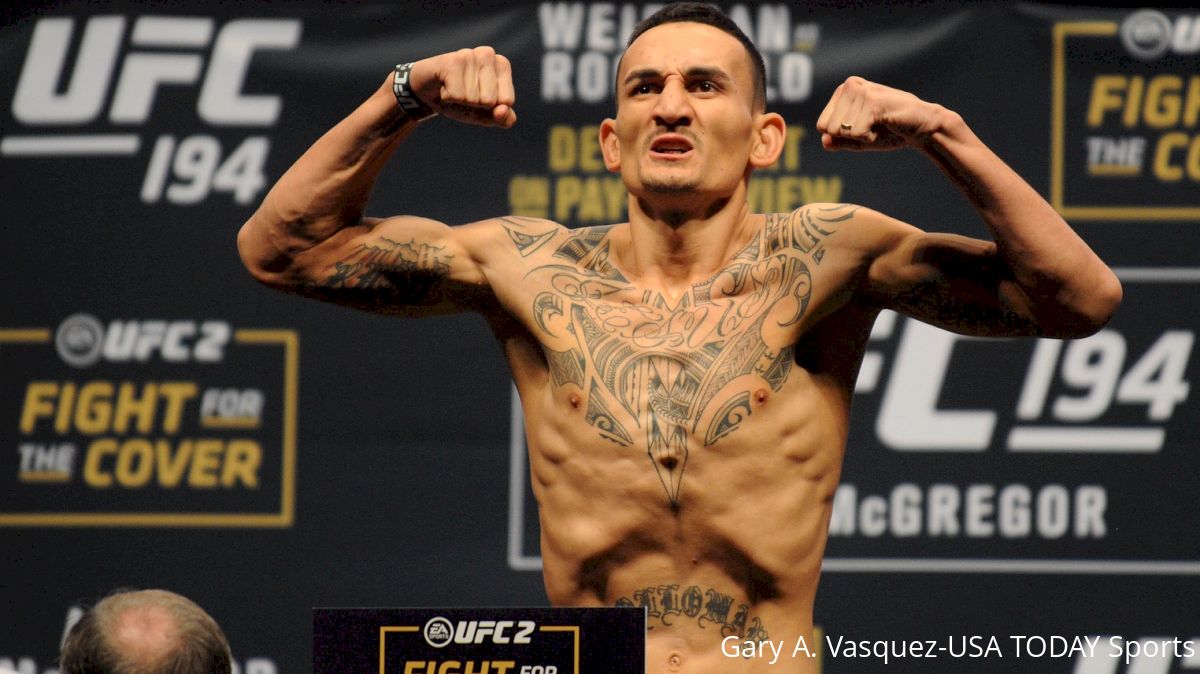 The UFC 218 weigh-ins are over, and everybody made weight.
Neat.
UFC featherweight champion Max Holloway and challenger Jose Aldo each needed the towel to hit 145.0, but making weight is making weight, and their title fight is now official for Saturday evening.
#UFC218 weigh-in results: Max Holloway (@BlessedMMA) – (145) https://t.co/xtLX0SlOaP pic.twitter.com/3t8gIJ8U8V

— MMAjunkie (@MMAjunkie) December 1, 2017
#UFC218 weigh-in results: @JoseAldojunior – (145) https://t.co/xtLX0SlOaP pic.twitter.com/EeELfx6Cs5

— MMAjunkie (@MMAjunkie) December 1, 2017


Full UFC 218 weigh-in results:
MAIN CARD (Pay-per-view, 10 PM ET)

Max Holloway (champion) (145) vs. Jose Aldo (145) – for featherweight title
Francis Ngannou (262) vs. Alistair Overeem (247)
Henry Cejudo (126) vs. Sergio Pettis (126)
Eddie Alvarez (155) vs. Justin Gaethje (156)
Tecia Torres (116) vs. Michelle Waterson (115)
PRELIMINARY CARD (Fox Sports 1, 8 PM ET)

Paul Felder (155.5) vs. Charles Oliveira (154.5)
Yancy Medeiros (170) vs. Alex Oliveira (170.5)
Drakkar Klose (156) vs. David Teymur (156)
Cortney Casey (115.5) vs. Felice Herrig (115.5)
EARLY PRELIMINARY CARD (UFC Fight Pass, 6:15 PM ET)

Abdul Razak Alhassan (170) vs. Sabah Homasi (170.5)
Jeremy Kimball (205) vs. Dominick Reyes (205)
Allen Crowder (237) vs. Justin Willis (265)
Amanda Cooper (116) vs. Angela Magana (115)