Joe Rogan: UFC 'Not Smart' For Allowing Michael Bisping To Fight
Joe Rogan: UFC 'Not Smart' For Allowing Michael Bisping To Fight
UFC commentator and podcast host Joe Rogan shared his thoughts on the UFC's decision to book Michael Bisping to fight in Shanghai.
Nov 27, 2017
by Duane Finley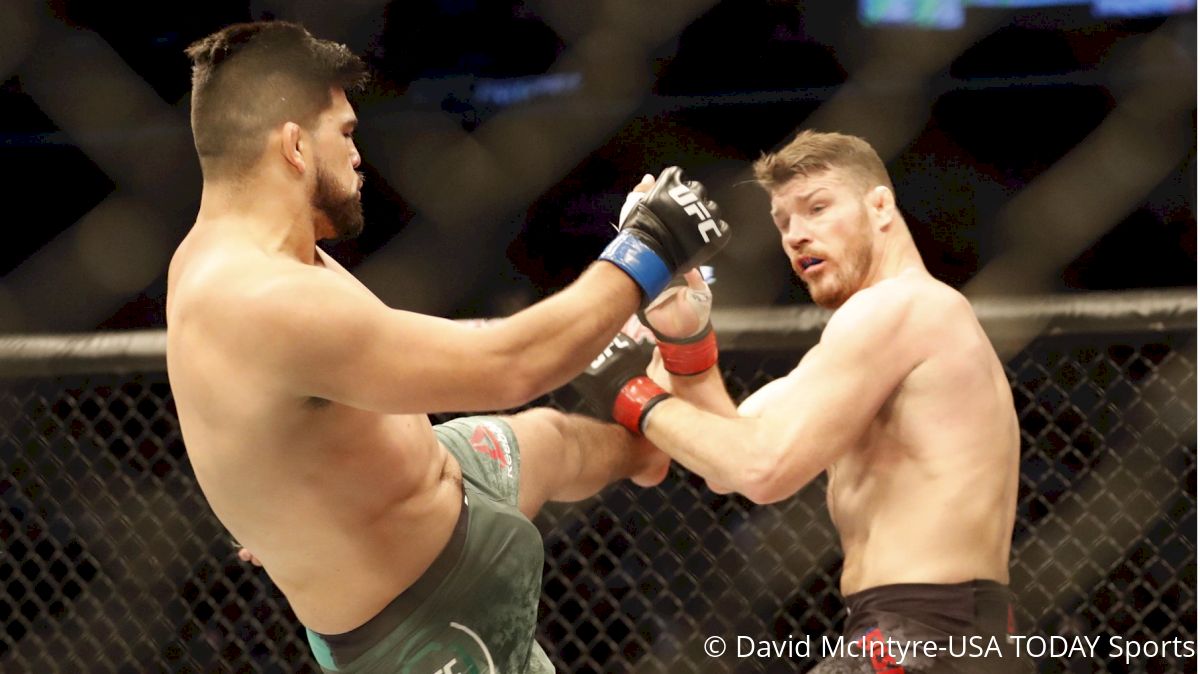 By Josh Sanchez
In the wee hours of the morning on Saturday, former UFC champion Michael Bisping suffered his second loss of the month when he was viciously knocked out in the first round by Kelvin Gastelum at UFC Fight Night 122 in Shanghai.
Bisping accepted the fight on just three weeks' notice, after losing his title to Georges St-Pierre at UFC 217 in New York. In that fight, Bisping was rocked, before being choked unconscious in the third round.
That led to some criticism regarding the decision to allow Bisping to return on such short notice, a sentiment echoed by UFC commentator Joe Rogan on the latest edition of the "JRE MMA Show" podcast this weekend.
"I don't think you should be allowed to fight three weeks after you have a brutal fight like Michael Bisping did with GSP," Rogan said on the "JRE MMA Show" podcast. "He got rocked, he got choked unconscious, and then three weeks later he's fighting a really dangerous, up-and-coming Kelvin Gastelum?
"Kelvin is a beast. He's got nasty boxing and that's what he showed in that fight. He hit him with a beautiful straight jab and a right hand behind it. That kid is just on fire. He's on another level right now."
Gastelum scored his knockout victory in just 2:30 after Bisping overextended on a right hand before getting clipped by a 1-2 combo that landed right on the button.
Rogan added that multiple parties are to blame for the decision to allow Bisping to fight on a quick turnaround.
Whether it was the UFC, training partners, or management, Rogan believes someone should have stepped in to protect Bisping from himself.
"You really have to protect the fighter from themselves," Rogan said. "You really can't be letting a guy fight three weeks after an absolutely brutal fight like that. It just does not make sense. I don't think it's smart."
"I understand the UFC needed someone to fill in on short notice because Anderson Silva tested positive for performance-enhancing drugs, and they did not want to lose the Shanghai main event. So, it turns into an even bigger fight when you've got the former middleweight champion right off his loss, three weeks later fighting again? It's just not smart."
While Bisping has now dropped two fights in a row for the first time in his career, he does not plan on going away just yet. The British native has stated he intends to retire in March at UFC Fight Night 127 in London.