Jose Aldo: 'Idol' Anderson Silva Is 'More Innocent Than Guilty'
Jose Aldo: 'Idol' Anderson Silva Is 'More Innocent Than Guilty'
UFC featherweight title challenger Jose Aldo discusses Anderson Silva's latest run-in with USADA ahead of his UFC 218 matchup with Max Holloway.
Nov 21, 2017
by Hunter Homistek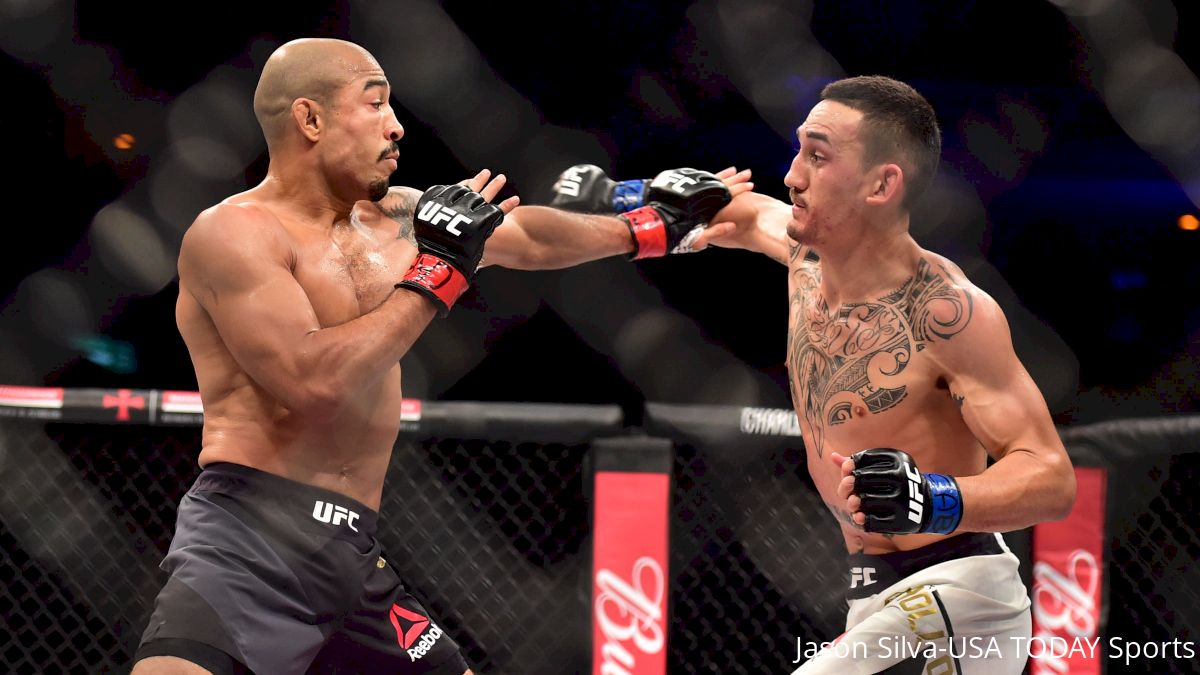 By AG. Fight for FloCombat
Since the UFC started its partnership with USADA in 2015, failed doping tests are running rampant across the promotion.
One of the UFC's biggest names to flunk a test recently is former longtime middleweight champion Anderson Silva. To make things worse, Silva had already failed a test before, which might soil his legacy forever, according to fellow Brazilian José Aldo.
Having never had his name involved in any doping controversy, Aldo, who will face featherweight champion Max Holloway in an immediate rematch Dec. 2 at UFC 218, made it clear that he takes great care with his supplementation to not inadvertently ingest any prohibited substances into his system.
That is because the former champion knows one small error might tarnish an entire career.
"I'm very careful," Aldo told Brazilian media at Nova União gym in Rio de Janeiro. "It's a whole career, and a lot of fans and journalists now say that Anderson was not a champion because he has always been a guy who cheated.
"Whether or not it will [tarnish Silva's legacy in the long run], he's an idol for us. But in the eyes of the fans, after being caught twice, I think that could condemn and devalue his career, which, for me, was one of the best."
Despite pointing out the potential consequences for his countryman's legacy, Aldo made it a point to voice his support for Silva. He also asked for due process to take place before labeling another Brazilian legend who has been in hot water with USADA recently, Antonio Rogerio Nogueira, a cheater.
"It's difficult for Anderson to talk about whether or not he is [doping]," Aldo said. "He's a benchmark in the sport, an idol, for me and for MMA lovers. I can't say much because I don't know [the case]. I know he has the same doctor as I do, and I don't think he could've taken something to improve his performance.
"He's much more innocent than guilty, but we have to wait. [The same goes for Nogueira], fighters sometimes [injure themselves] and want to medicate themselves without consulting a doctor. In addition, USADA changes the substances that are considered doping a lot."