2017 ONE Championship: Immortal Pursuit
Ben Askren Preparing For Triumphant Final Bow At ONE: Immortal Pursuit
Ben Askren Preparing For Triumphant Final Bow At ONE: Immortal Pursuit
Former Bellator and current ONE welterweight king Ben Askren will face his final opponent in Shinya Aoki before retiring from mixed martial arts.
Nov 21, 2017
by Duane Finley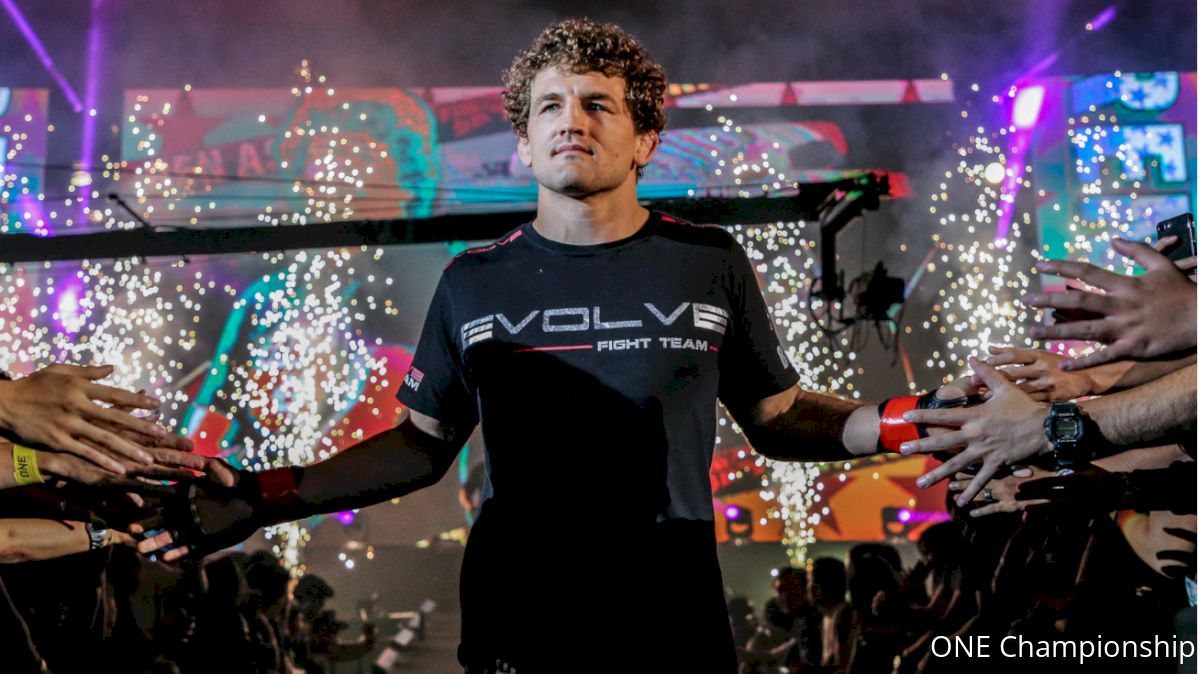 Ben Askren has never marched to the beat of another man's drum.
The two-time NCAA Division I national champion wrestler and former Olympian turned mixed martial arts titleholder has done things his own way every step of his journey. Therefore, it should come as no surprise the "Funky" one is deciding when that journey will end.
After nearly a decade spent battering and dominating his opposition inside the cage, the Milwaukee native has deemed his upcoming bout at ONE: Immortal Pursuit in Singapore on Friday to be his last. In a sport in which so many fighters get out far after their prime has faded, Askren aims to be one of the few who begins the next phase of his life with more than a highlight reel to his credit.
Watch ONE: Immortal Pursuit LIVE on FloCombat
Simply put: Askren has accomplished everything he set out to do, with one final notch to be claimed in defeating legendary Japanese grappler Shinya Aoki this weekend.
"Shinya is a really good final opponent," Askren told ONEFC.com. "Obviously, he is a legend of the sport, and he is a really big challenge on the ground, which is where I like to compete, personally. I am excited for this bout.
"I had been planning this out for a while. I have been pretty open about it," he added. "I had this expiration date set on myself, so I said to ONE Championship at the end of 2015 that I have two years left, and then I am done. I am going to walk away.
"I said from day one that I am the best in the world at what I do, and this is what I am going to do every single time. I have been saying that since I started in 2009, and I believe it more strongly than ever because I have proved it 17 times now, and I am pumped to prove it again."
How to Watch
On TV: Available on Roku and Apple TV 4 — download the FloSports app now.
Streaming: Only on FloCombat with a PRO subscription. A yearly PRO subscription provides access to ALL FloSports sites.