Shinya Aoki Ready For 'Historic' Fight With Ben Askren
Shinya Aoki Ready For 'Historic' Fight With Ben Askren
Former ONE lightweight champion Shinya Aoki plans to make history by defeating Ben Askren at ONE: Immortal Pursuit.
Nov 20, 2017
by Duane Finley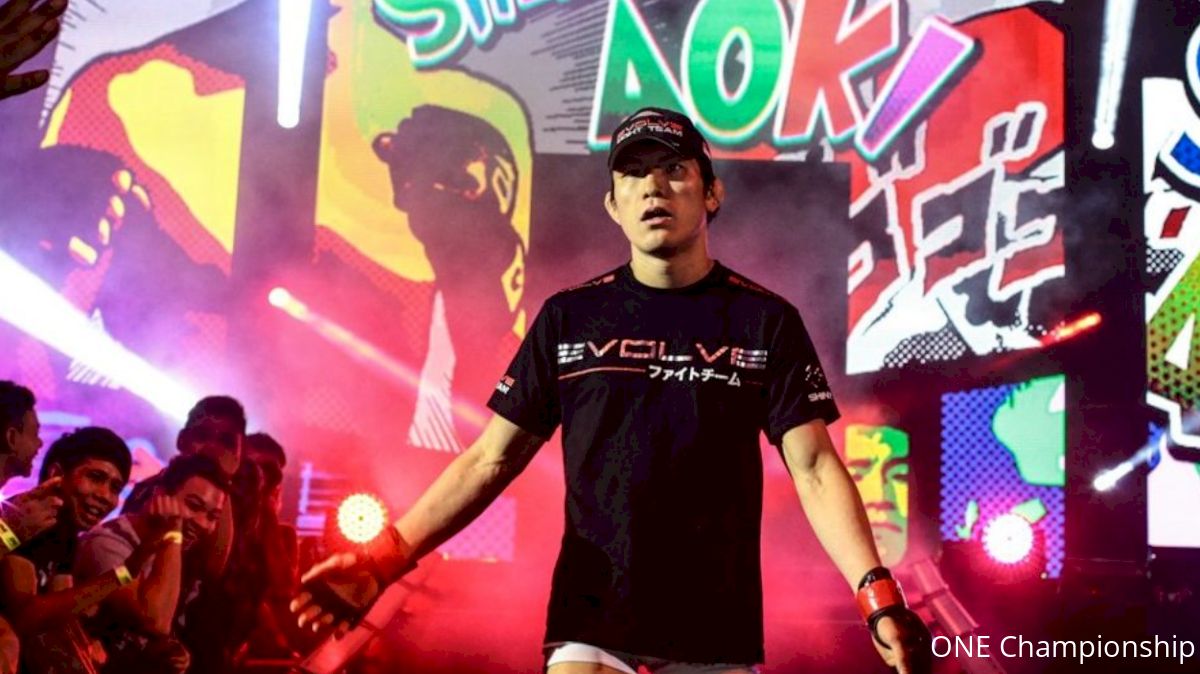 Shinya Aoki has made a global impact on combat sports that few Japanese fighters can match.
"Tobikan Judan" has cemented a storied legacy inside the cage and ring alike with a versatile and brutal ground game that has garnered acclaim and championship gold alike. This weekend in Singapore, Aoki will be fishing for his biggest prize yet.
At ONE: Immortal Pursuit, the Evolve MMA fighter will face teammate and undefeated welterweight king Ben Askren live on FloCombat.
And while facing a friendly face or training partner may be a distraction to some, Aoki will be all business when the cage door closes at Singapore Indoor Stadium.
"[Akren] is a teammate," Aoki told ONEFC.com, "A lot of martial artists do not like to compete against their friends. My opinion, however, is that as a martial artist, when you have an opponent, regardless if it is your son or your father, you must compete.
"That is what kind of job I believe this is. I have no reservations competing against someone on my team."
"Funky" has announced his bout against the Japanese grappling legend will be his last, and Aoki believes it will be the biggest fight to ever take place under the ONE championship banner. Stylistically, it's a matchup that pits the reigning champion and his smothering top game against a challenger with one of the most dangerous guards ever witnessed in mixed martial arts history.
"It is the most intense bout to happen in 10 years," Aoki said. "I think people understand that. It will be a historic match. You will miss out if you do not see it.
"I think [Askren] is a spectacular martial artist, and he inspires me. I was taught by him as well, even though he is younger than me, and he is an athlete I really respect."