Chael Sonnen Says Floyd Mayweather vs. Conor McGregor 2 Is 'Likely'
Chael Sonnen Says Floyd Mayweather vs. Conor McGregor 2 Is 'Likely'
Chael Sonnen predicts a Floyd Mayweather vs. Conor McGregor rematch will happen, and he gives a timeline for it.
Nov 17, 2017
by Hunter Homistek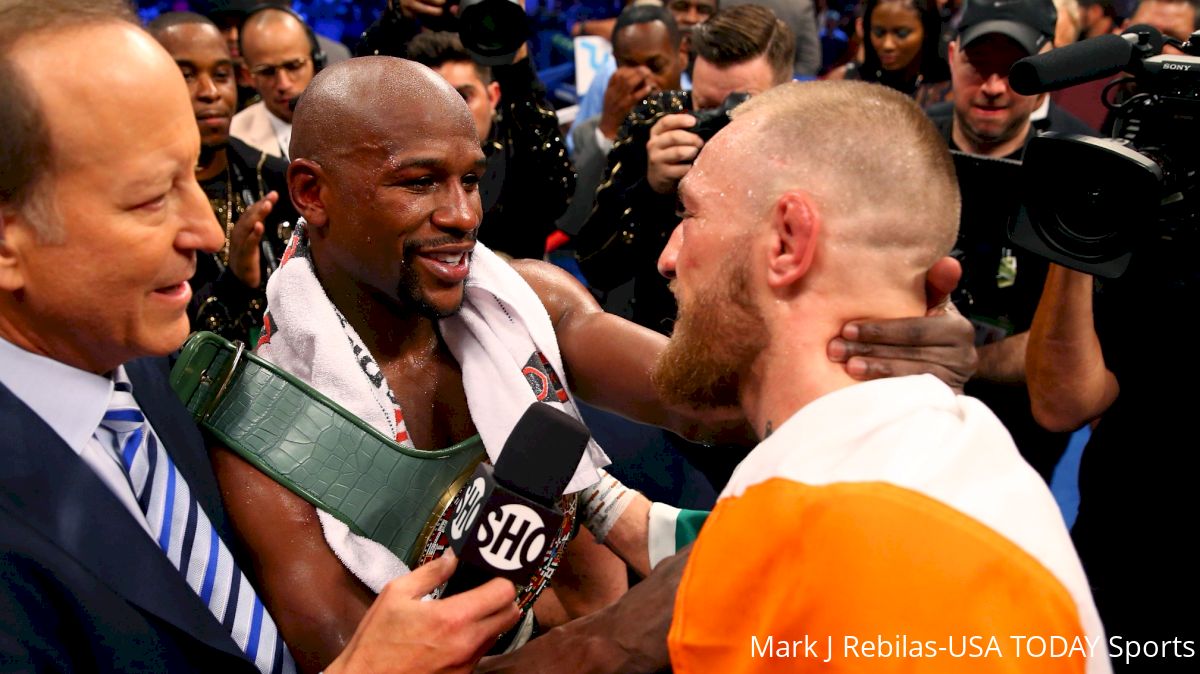 Chael Sonnen predicts these things.
Speaking on a recent episode of his "Beyond the Fight" series, Sonnen dropped a Floyd Mayweather vs. Conor McGregor nugget that will likely turn heads.
According to the former UFC contender turned Bellator superstar, a rematch between the boxing legend and the MMA great is probably going to happen.
"Well all of a sudden, out of nowhere, Oscar De La Hoya says, 'I want to fight Conor. As a matter of fact, I've been in training for it,'" Sonnen said. "And, I mean, that's a curveball from left field that nobody saw coming.
"I don't think we're going to see Conor back in that ring until Mayweather goes through his money — which is going to happen. It will probably take a couple of years, and we are likely to see a Conor-Mayweather 2."
Now, I know what you're thinking: "No way, Chael. Not happening. That was one and done." Well, Sonnen has a message for you, too.
"Regardless of how many people are going to see this and say, 'Chael, you're wrong on that,' well, [I'm] not wrong that often, and, you know, we'll need two to three years to see if I'm right, but Mayweather will be back," Sonnen said.
"So if Conor's still hot at the time, Mayweather will still be hot. Comeback fights are huge. Mayweather will be huge. Boxing's huge. Fifty and [zero]. Blah, blah, blah. Mayweather will fight again. That part I'll tell you for sure. And it could be Conor if he's still hot."
As Sonnen says, we'll need some time to see if this materializes, but the seed has been planted. And we know how that tends to work out.
Listen to the full conversation here: