Michael Bisping, Kelvin Gastelum Agree Anderson Silva 'Tarnished' Legacy
Michael Bisping, Kelvin Gastelum Agree Anderson Silva 'Tarnished' Legacy
Michael Bisping and Kelvin Gastelum share their thoughts on the state of Anderson Silva's legacy.
Nov 15, 2017
by Duane Finley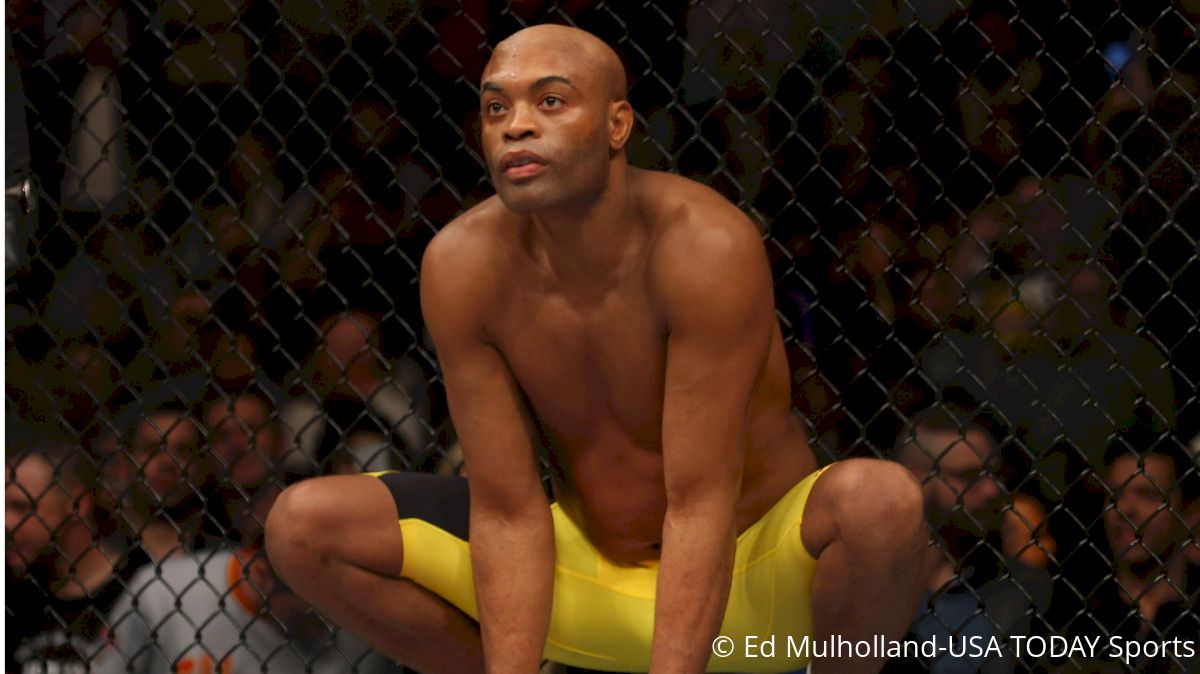 By Damon Martin
When Michael Bisping heard former middleweight champion Anderson Silva was pulled from his upcoming fight against Kelvin Gastelum due to a potential doping violation with USADA, he was hit with two very distinct reactions.
The first was Silva's exit would allow Bisping to step in to face Gastelum on Nov. 25 in Shanghai, which in turn would help him exorcise the demons that have been crawling around in his head since he suffered a third-round submission loss to Georges St-Pierre at UFC 217 earlier this month.
The second was one of disappointment, as Bisping once again saw a legend of the sport tarnish his legacy by using performance-enhancing drugs.
While there are still no details on what caused Silva's flagged test by USADA, he was previously suspended for a year after he tested positive for steroids following a fight with Nick Diaz. This second incident certainly doesn't look good on paper, no matter what substance was found in Silva's sample.
It all adds up to Silva's once sterling reputation being forever tarnished according to Bisping, who admits he used to be a fan of the longest-reigning middleweight champion in UFC history.
"It completely destroys his legacy in my opinion," Bisping told FloCombat during a media conference call on Wednesday. "A lot of people have short memories, and they'll just remember his performances. His performances were great, but if you test positive for steroids twice — once you can try and talk your way out of it. Twice, I think the nail is in the coffin.
"The guy is a cheat and it's a shame. It's really, really disappointing. I was a huge fan of Anderson Silva. It's just disappointing, and it's a black eye for the sport of MMA."
As for Gastelum, his spot in the main event of the UFC's first card in mainland China was nearly ruined when Silva was pulled from the fight. That said, the Kings MMA representative maintains his opinion of the former champion didn't really waver based on this particular incident.
What Gastelum will admit, however, is that he wasn't all that shocked to find out that Silva was in hot water with USADA. And in light of those circumstances, Gastelum feels the former champion has done irreparable harm to his legacy.
"To me it wasn't surprising that he got caught and so you've got to move on with the show," Gastelum said. "I feel like he definitely tarnished his legacy with this and it is what it is. The show must go on."
On Tuesday, Silva released his first statement since being pulled from the card, but he hasn't yet addressed the potential doping violation other than promising that he would return from this incident.