Michael Bisping Explains Reason He Asked For Kelvin Gastelum Fight
Michael Bisping Explains Reason He Asked For Kelvin Gastelum Fight
Recently dethroned UFC middleweight champion Michael Bisping shares insight as to why he asked to fight Kelvin Gastelum at UFC Fight Night 122.
Nov 13, 2017
by Duane Finley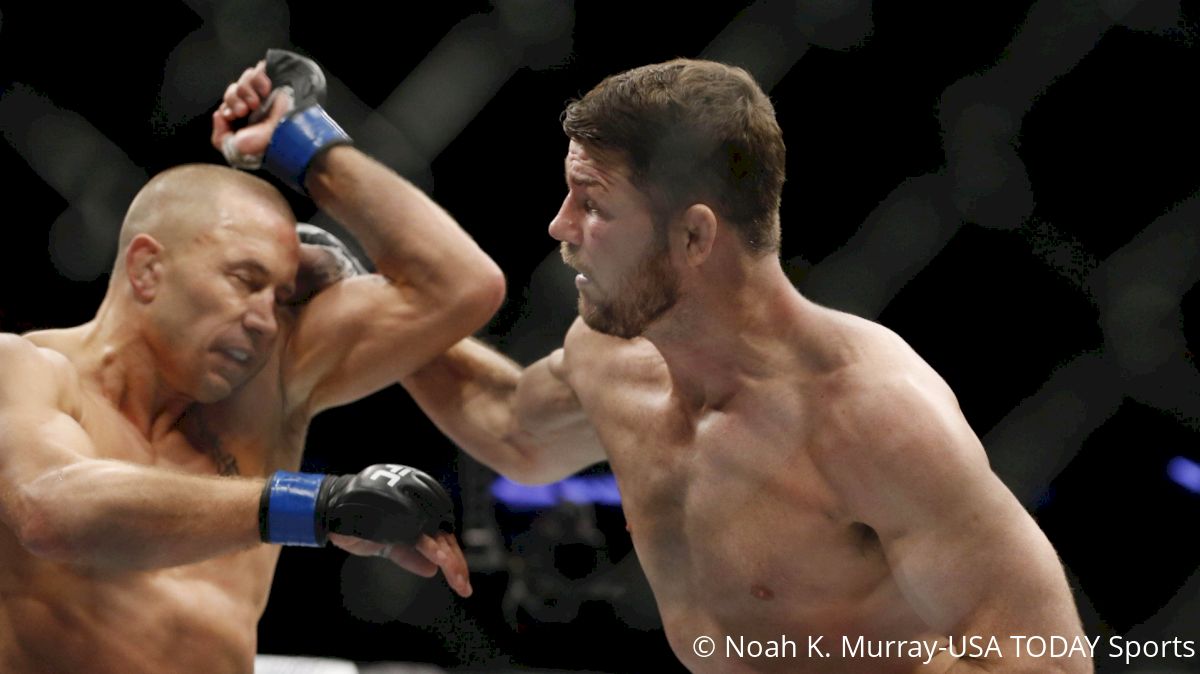 By Damon Martin
If you're wondering why Michael Bisping would ask for a fight against Kelvin Gastelum just a week after suffering a defeat to Georges St-Pierre at UFC 217, you're asking the wrong question.
Instead, Bisping says the better way to look at things is to ask, "Why he wouldn't take the fight with Gastelum?" Simply put, there was too much upside attached for "The Count" to ignore, and the 38-year-old Brit will now face "KG" in the main event at UFC Fight Night 122 in Shanghai, China, on Nov. 25.
"I can't see how I cannot take this fight," Bisping told FloCombat in an exclusive interview just hours after the fight with Gastelum was announced. "I'm serious because the homework is done. I've got no injuries. I like to fight, and I've got a bad taste in my mouth from my last performance. That's what's bothering me. The UFC head of legal, Hunter Campbell, he was checking 'Are you OK, are you OK?' and physically I'm fine. Mentally, I'm very frustrated.
"So this gives me a chance to exorcise my demons and get some decent mental space back. Physically, I'm totally fine. Mentally, I'm pissed off. So for me it's almost a gift from the gods."
According to Bisping, the idea to fight Gastelum was his own after he heard Anderson Silva had been pulled from the event due to a potential doping violation from USADA. Several moments later, he sent a text message to UFC president Dana White.
"I text him saying 'I see that Gastelum needs an opponent' and that I know a guy that fought last week that has no injuries," Bisping revealed. "He texts back, 'interesting,' and I said, 'very.' Then he called me. Obviously he was concerned that I had no injuries or anything like that. I had to do some medical tests or whatever, and when he was satisfied he was like, 'Cool let's do it.'
"He was over the moon. He couldn't believe it."
Of course the biggest concern about Bisping taking the fight with Gastelum was the damage he sustained during his battle with St-Pierre just over a week ago at UFC 217 in New York.
While the fight ultimately ended with St-Pierre locking up a rear-naked choke, it was a hard left-hand shot that sparked the beginning of the end.
Bisping admits his face was banged up and his ego certainly bruised after being defeated by St-Pierre, but he was in otherwise perfect condition after the fight. That said, Bisping stated the UFC didn't simply take him at his word but did its due diligence to confirm he was physically fit to fight again so soon.
"Physically, I'm totally fine. My face was a little bruised up for a few days but I'm totally fine now. That's about it. My right hand is sore where I landed a couple good punches on him but that's about it," Bisping said. "I've had a week off and all I've done for the last week is eat and drink. I'm still doing that now. I'm starting Monday. I mean, realistically, how much weight can you put on in one week? I've got two weeks until I weigh in, so the damage I've done in a week hopefully can be undone in two weeks. I think that logic should stack up.
"At the end of the day, I respect Kelvin. He's a great fighter, but it's nothing about Kelvin. I just, for me, obviously I was upset about how the fight went, and I've been a bit depressed and this came up and the best way to get rid of that is to just get right back in there."
Ahead of his fight with St-Pierre at UFC 217, Bisping had teased plans to potentially retire after the event. Nevertheless, in the days leading up to the card, he retracted that statement. The former middleweight champion spoke openly about his plan to compete at least one more time with hopes of retiring in his native England next year.
Granted, Bisping spoke those words in the lead-up to UFC 217 and well before a high-profile opening would materialize in China, but he's holding steady.
The hard-charging Englishman never imagined the opportunity would arise to face Gastelum, but he says his plans are still to retire in England in 2018. Yet, the huge upside to fighting Gastelum comes in the chance to wash the bad taste of a defeat out of his mouth two weeks from now as opposed to waiting until next year.
"To be honest, I don't see any negatives. I don't see any drawbacks," Bisping said. "I want to go out there and I want to get in the win column. Of course, that's not a guarantee. Kelvin's tough. It's a tough fight, but I feel I can go out there and perform better than I did last week. That's what's important to me.
"Hopefully I can go out in a couple of weeks and get back in the win column so I can sleep well at night. Plus I can stick a few more dollars in the bank account, and then I'll have my final fight in London in March."