W5 Kickboxing Features Clash Of Legends In Main Event
W5 Kickboxing Features Clash Of Legends In Main Event
A battle between European kickboxing legends will anchor the card for W5 Professional Kickboxing: Fortune Favors the Brave.
Nov 9, 2017
by Duane Finley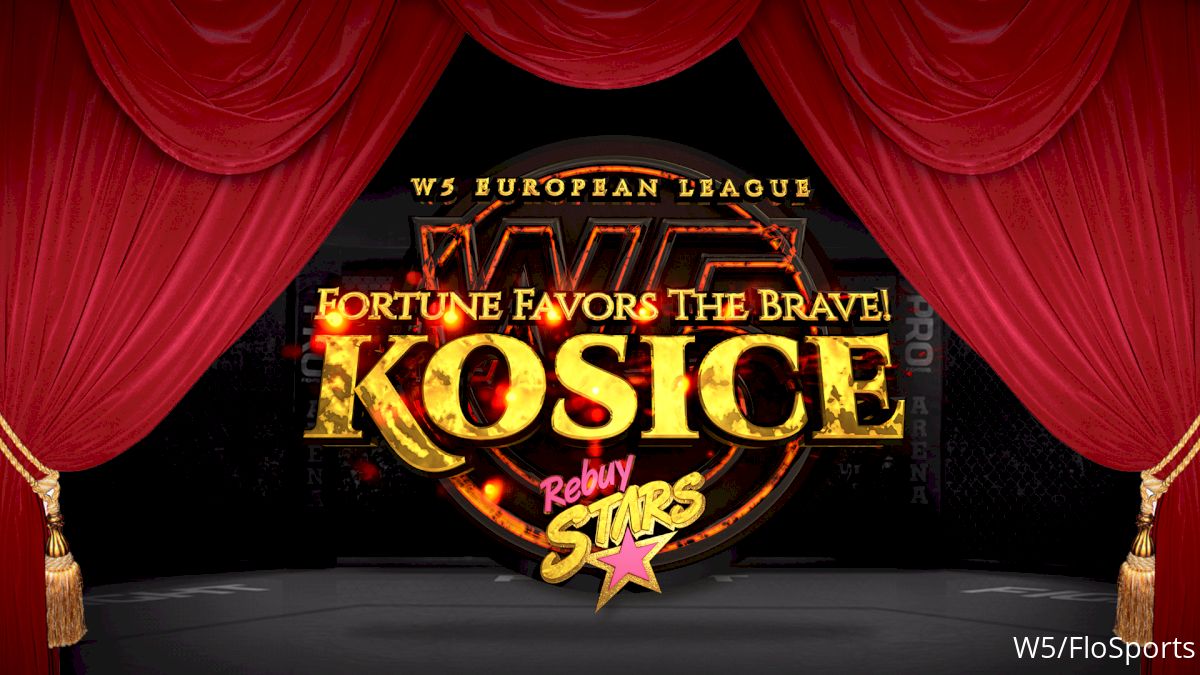 FloCombat is your home for leather-slinging ruckus in the world of mixed martial arts, and on Saturday night, we're bringing you the violent sleeps of a different variety at W5 Kickboxing: Fortune Favors the Brave.
The event features a collection of legends and rising talent from across the globe and kicks off at 2 PM EST from Kosice, Slovakia, exclusively on FloCombat.
Let's take a look at why you won't want to miss this card.
A Battle Of Legends
Miran Fabjan built a long and successful career buckling legs and snapping heads back before finally deciding to hang up his gloves. That said, when the passion for smashin' becomes too much to deny, a fighter returns, and the Slovokian legend has done just that.
Fabjan recently he came out of retirement and moved up weight-classes to once again chase glory and is set to face his biggest challenge to date in Ondrej Hutnik at W5 Professional Kickboxing: Fortune Favors the Brave Now.
Hutnik is a legend in his own right and has faced some of the biggest names to ever compete in the sport. The light heavyweight finishing machine has found success at a steady clip thanks to his power and ability to cut down distance, and that's exactly what Hutnik will be looking to put on display on Saturday.
Furthermore, the storylines in this fight run much deeper as it's a matchup between Slovenia and the Czech Republic and the W5 light heavyweight title will be on the line.
Boyd Ready To 'Bring The Heat'
When it comes to letting the hands and feet fly with precision and viciousness, Omari Boyd is a card-carrying member of the club.
The American veteran has competed on the biggest stages around the globe and found success in all but three of his 36 professional bouts. Boyd will be returning to the European circuit Saturday to face Vladimir Idranyi, in a bout that is an absolute lock to deliver.
Both men bring the heat when things go live, and the matchup figures to pit speed versus power when Boyd and Idranyi square off in Kosice.
"I always put on a good show for the crowd, in and out the ring," Boyd told W5 Scaleman. "It will be fireworks at this show so make sure you tune in! I will prove to my W5 fans that I can be one of the most entertaining fighters to watch, my true fans already know I bring the heat."
How To Watch W5 Kickboxing
ON TV: Now Available on Roku and Apple TV 4—download the FloSports app now.
STREAMING: Only on FloCombat with a PRO subscription. A yearly PRO subscription provides access to ALL FloSports sites.