Chael Sonnen: Johny Hendricks Forgot What Made Him Great
Chael Sonnen: Johny Hendricks Forgot What Made Him Great
Former UFC star and current Bellator fighter Chael Sonnen shares his thoughts on what caused the decline of Johny Hendricks.
Nov 7, 2017
by Duane Finley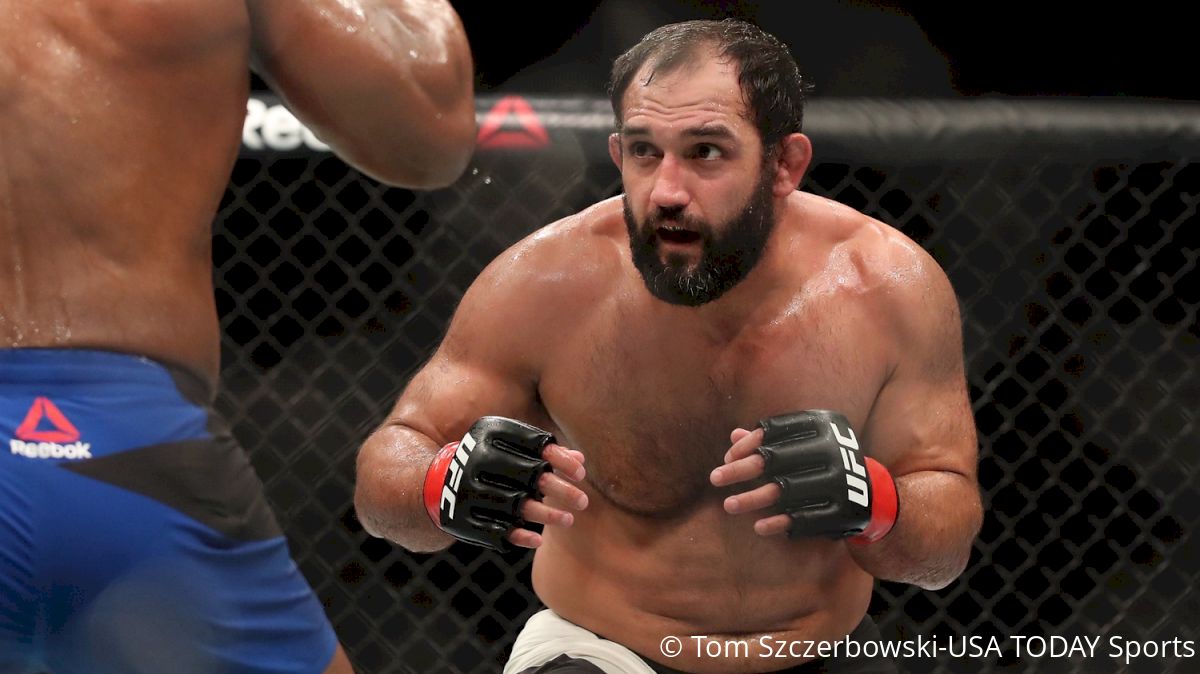 By Josh Sanchez
Former welterweight champion Johny Hendricks suffered his fifth defeat in six outings at UFC 217 in New York on Saturday night.
Hendricks (18-8) was topped by rising middleweight Paulo Costa (10-0), who scored a technical knockout in devastating fashion midway through the second round.
But where did it all go wrong for Hendricks?
According to former title contender Chael Sonnen, it all comes down to forgetting the basics.
"Johny has forgotten the basics," Sonnen said. "In wrestling, and our wrestling viewers are going to know what I'm talking about here: Nobody scores with the first shot. Johny, when he was winning his national championships in college, never once fired a shot and took a guy down.
"The first shot sets up the second shot, which sets up the third shot, which gets a guy down. When Johny went into this sport and started falling in love with his right hand, he started losing that shot, and this isn't something where you can just go back to the drawing board and pull out. It doesn't work that way. You have to be in the rooms and have to work on it.
"There's a physiology, a repetitive motion you have to have, but above everything there is a conditioning. There is a level of conditioning of hitting a shot and missing, hitting a re-shot and hitting that third shot. That's what wrestlers have in the room. That's what Johny Hendricks has, but he got away from it.
In his last three fights, Hendricks has landed zero takedowns. During his current slump, Hendricks has landed just seven takedowns in six fights and six of those came in a unanimous decision loss to Neil Magny.
Perhaps the lack of takedowns could be due to a move up in weight class for Hendricks, who struggled to consistently hit the welterweight mark, but it is something that should force the former champ to go back to the drawing board.
As Sonnen added, "I still believe in him. I'm not writing him off as a former world champion who is struggling with his weight. Johny Hendricks, for me, that's a straight-up bad ass. But that's a guy who has to change his mindset. He doesn't have to get a new gym. He doesn't have to get new coaches. He doesn't have to get new training partners.
"He has to change something right up here which is simply: I'm going to close the distance. I'm going to take that knee coming in. I'm going to take that uppercut coming in like all of the other wrestlers, but once I close the distance I am going to stay there. If I've got to shoot again, I'll shoot again. If he starts to back away, I'll shoot a third time. I'm going to chase the son of a bitch down, no matter who it is, and I'm going to hold him there.'"