Rose Namajunas Predicted Her Championship Victory In April 2017
Rose Namajunas Predicted Her Championship Victory In April 2017
Watch Rose Namajunas' mystic moment following her April victory over Michelle Waterson.
Nov 6, 2017
by Hunter Homistek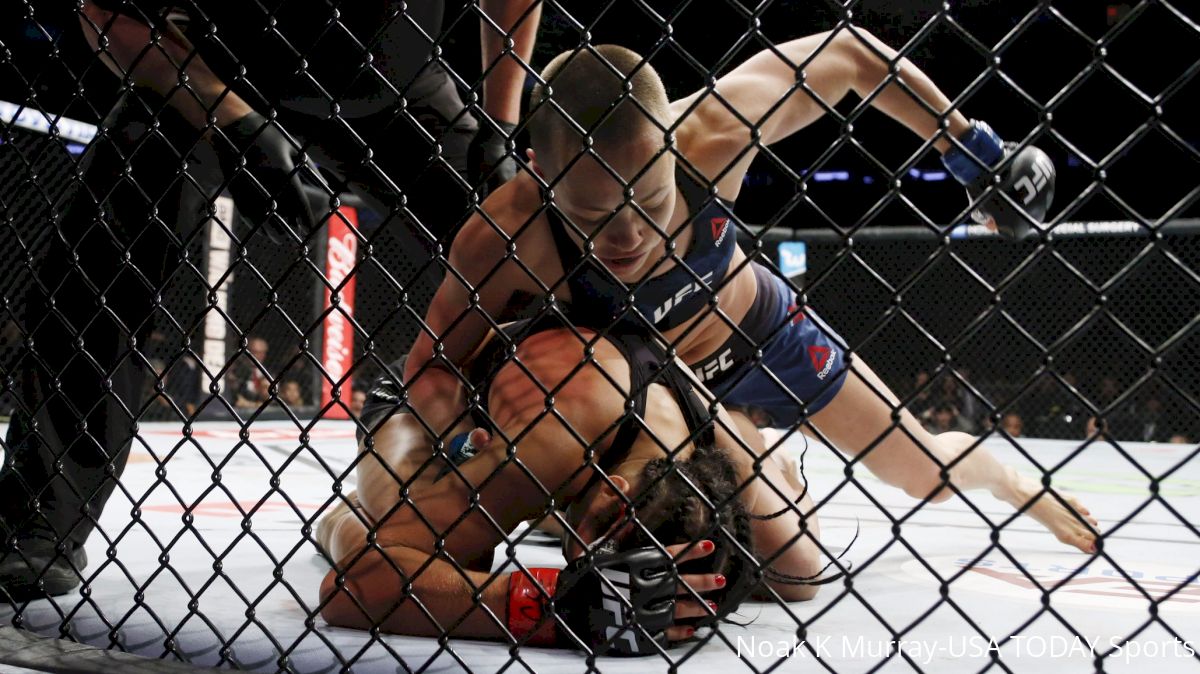 Mystic Rose Namajunas.
It doesn't quite have the ring of "Mystic Mac," but it holds true. The brand new UFC strawweight champion Namajunas knocked out former queen Joanna Jedrzejczyk in the first round of their encounter at UFC 217 on Saturday night in New York, shocking the MMA world and sending us all into a frenzy.
To Namajunas, however, the victory was clearly no surprise.
Speaking to the media following her UFC on Fox 24 victory over Michelle Waterson in April, Namajunas dropped a tidbit that's extra juicy in retrospect (h/t MMA Fighting on the footage and h/t Reddit MMA on the find).
Asked whether a title shot was next, Namajunas alluded to the fact that she's already looking beyond just a title "shot" — she's going to win gold.
"I mean, there's no need to get too specific just right this second, but I changed all my, like, email and computer passwords to "andnew2017," so that's just kind of what I have in mind, just that general goal," Namajunas said. "So sometime before the year's over with, but I won't put no specific stamp on it just yet."
Namajunas certainly followed through on that prediction.
Watch the full press conference from UFC on Fox 24 below.