Urijah Faber Says TJ Dillashaw Fight 'Sounds Like A Good Time'
Urijah Faber Says TJ Dillashaw Fight 'Sounds Like A Good Time'
Former WEC champion and UFC title challenger Urijah Faber says fight with TJ Dillashaw could bring him out of retirement.
Nov 6, 2017
by Duane Finley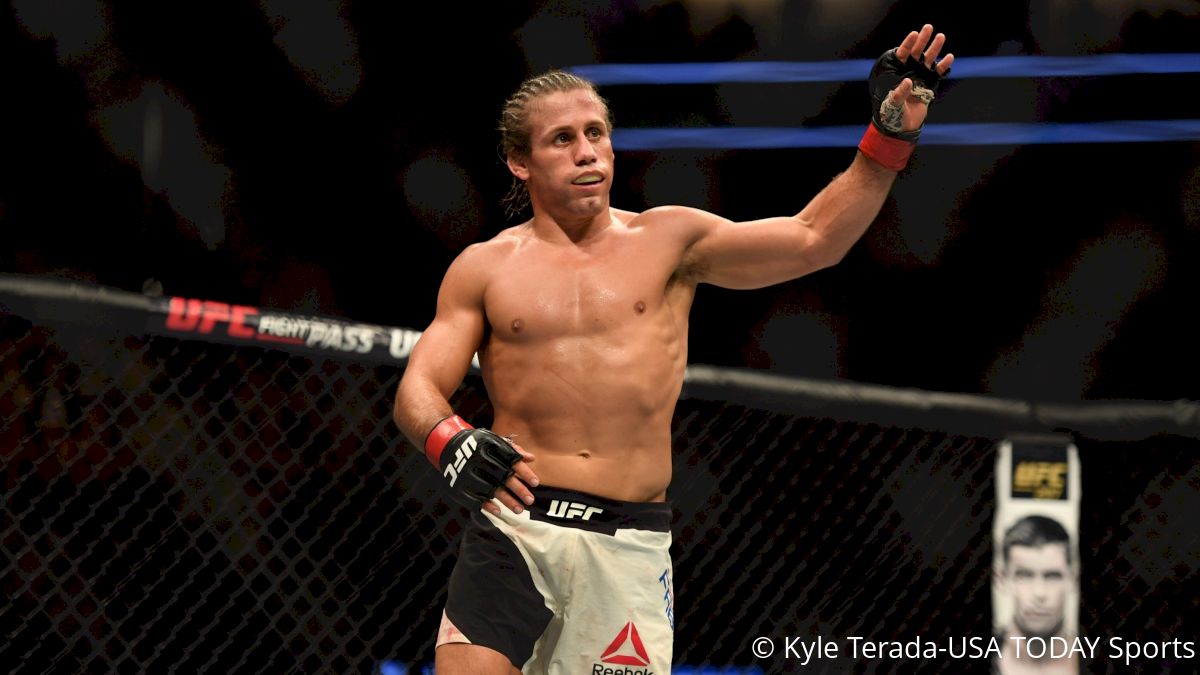 The mark Urijah Faber has left on the sport of mixed martial arts is undeniable.
The former WEC poster boy turned perennial UFC title contender reigned as one of the biggest stars in the lighter weight classes for more than a decade leading up to his retirement in 2016. Faber's star power kept the spotlight on the talent pool that existed below the 155-pound mark, and his efforts were recognized in an official UFC Hall of Fame induction immediately following the conclusion of his career.
That said, Faber may be enjoying life as a businessman beyond MMA, but his urge to fight hasn't left. And if the proper motivation and paycheck were provided, "The California Kid" would be willing to strap on the gloves once more.
During a panel for UFC 217 (h/t Jed Meshew MMA Fighting), Faber addressed his future in the cage, and it should come as no surprise the exact opponent he'd like to face.
"I would say probably the [fight] with the most zeroes behind it, No. 1," Faber said. "You know, I would say probably T.J. Dillashaw. That sounds like a good time."
Granted, Faber's words came in the hours before his former protege Dillashaw knocked out his current teammate Cody Garbrandt to reclaim bantamweight gold, but one has to imagine that result would only motivate the legend that much more.