UFC 217 Results: TJ Dillashaw Knocks Out Cody Garbrandt (With Video)
UFC 217 Results: TJ Dillashaw Knocks Out Cody Garbrandt (With Video)
TJ Dillashaw knocked out Cody Garbrandt in an upset victory to steal the strap at UFC 217. Here's what went down.
Nov 4, 2017
by FloCombat Staff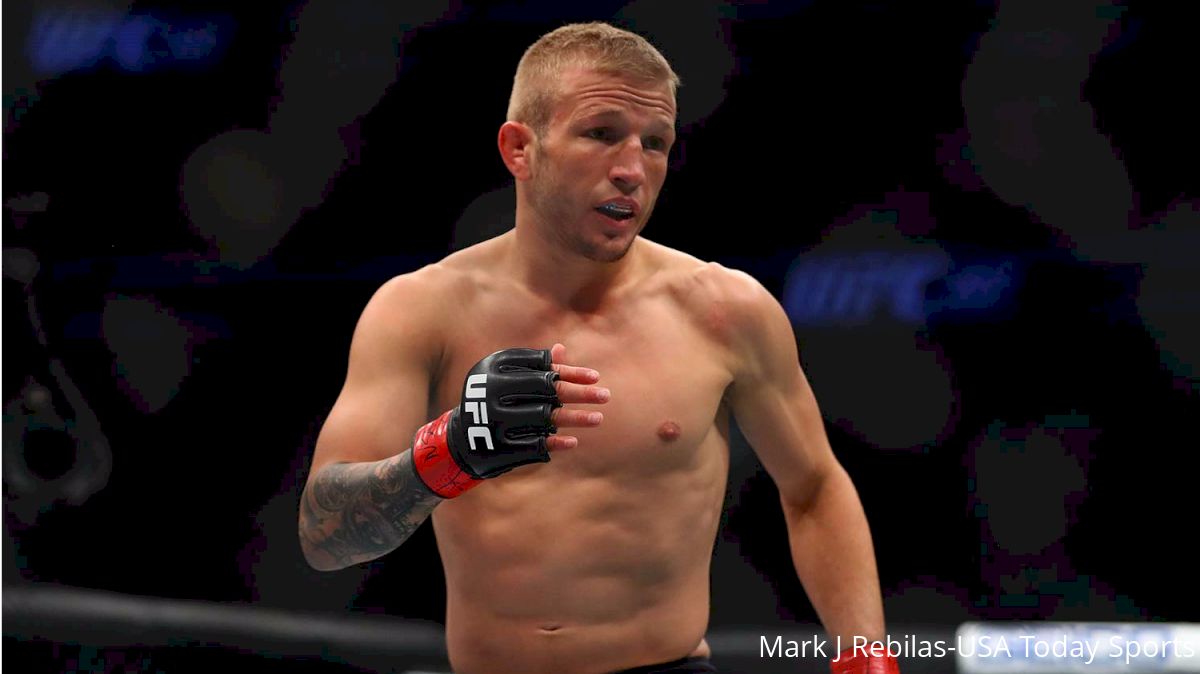 TJ Dillashaw got his strap back, y'all.
The former -- and now current -- UFC bantamweight champion knocked out Cody Garbrandt in Round 2 of their UFC 217 affair in Madison Square Garden, notching the professional and personal victory over his rival.
Things looked grim for Dillashaw early, who was dropped in Round 1 with a vicious combination from the now-former champion in the waning seconds of Round 1. Garbrandt swarmed for the finish, but time was up, and Dillashaw stumbled to his feet before regrouping in the corner.
And what a recovery he made.
In Round 2, Dillashaw pressured Garbrandt and landed a hard head kick that put his opponent down briefly.
Garbrandt popped to his feet immediately, but he was down once again just moments later after eating a ferocious right hand.
The hooks have found homes tonight in the title fights