Watch: Cody Garbrandt Drops TJ Dillashaw In Training
Watch: Cody Garbrandt Drops TJ Dillashaw In Training
UFC bantamweight champion Cody Garbrandt posts footage of himself knockout out TJ Dillashaw in a Team Alpha Male practice.
Nov 2, 2017
by FloCombat Staff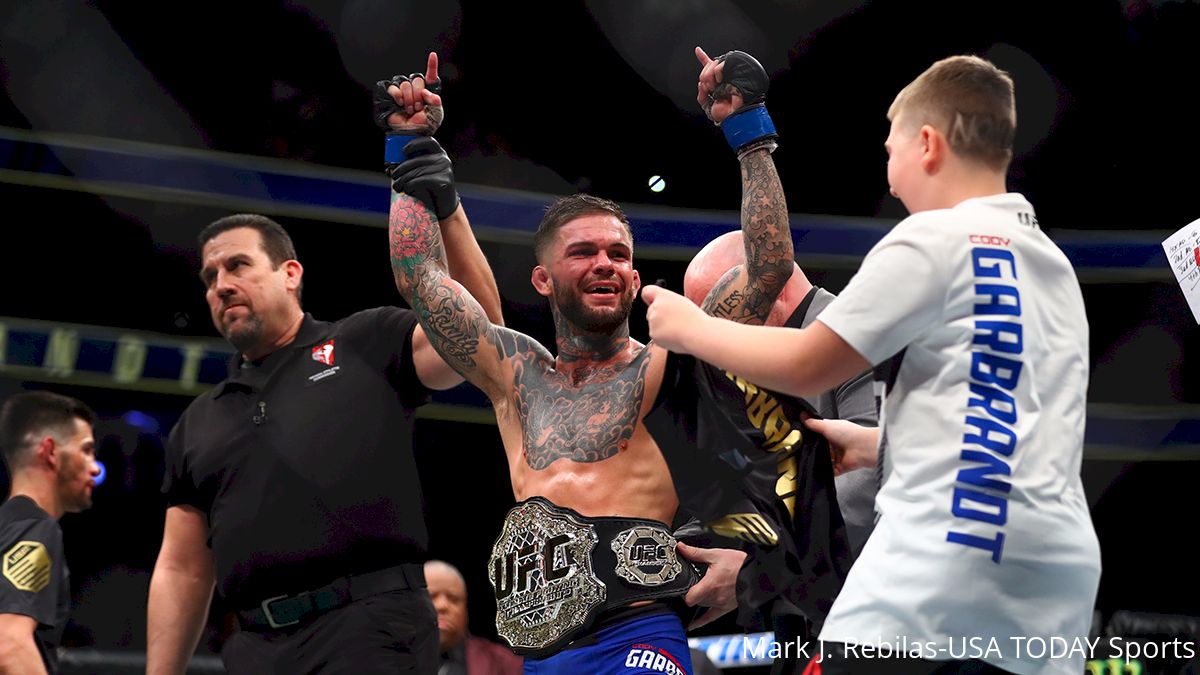 UFC bantamweight champion Cody Garbrandt released the footage of his much-discussed knockout of TJ Dillashaw during a Team Alpha Male practice session.
Dillashaw left Team Alpha Male in 2015, and his rivalry with his former teammate heated up instantly. After Garbrandt seized gold at UFC 207 against Dominick Cruz, however, things got extra spicy, leading to a revelation. Team Alpha Male said it had footage of Garbrandt knocking out Dillashaw in practice.
There was much speculation to the validity of the claim. Matt Serra said it was true. Duane Ludwig said it occurred during a wrestling scramble.
Now, it seems to be 100 percent fact. And it doesn't come during a scramble.
Watch it for yourself, courtesy of Garbrandt's Instagram profile.
Garbrandt defends his title against Dillashaw on Saturday, Nov. 4, at UFC 217 in New York City's Madison Square Garden. Will he repeat this performance?