Dana White: Conor McGregor 'Not Even In Conversation' For Georges St-Pierre
Dana White: Conor McGregor 'Not Even In Conversation' For Georges St-Pierre
UFC President Dana White says Georges St-Pierre would need to stay at middleweight with a victory over Michael Bisping this weekend at UFC 217.
Nov 1, 2017
by Duane Finley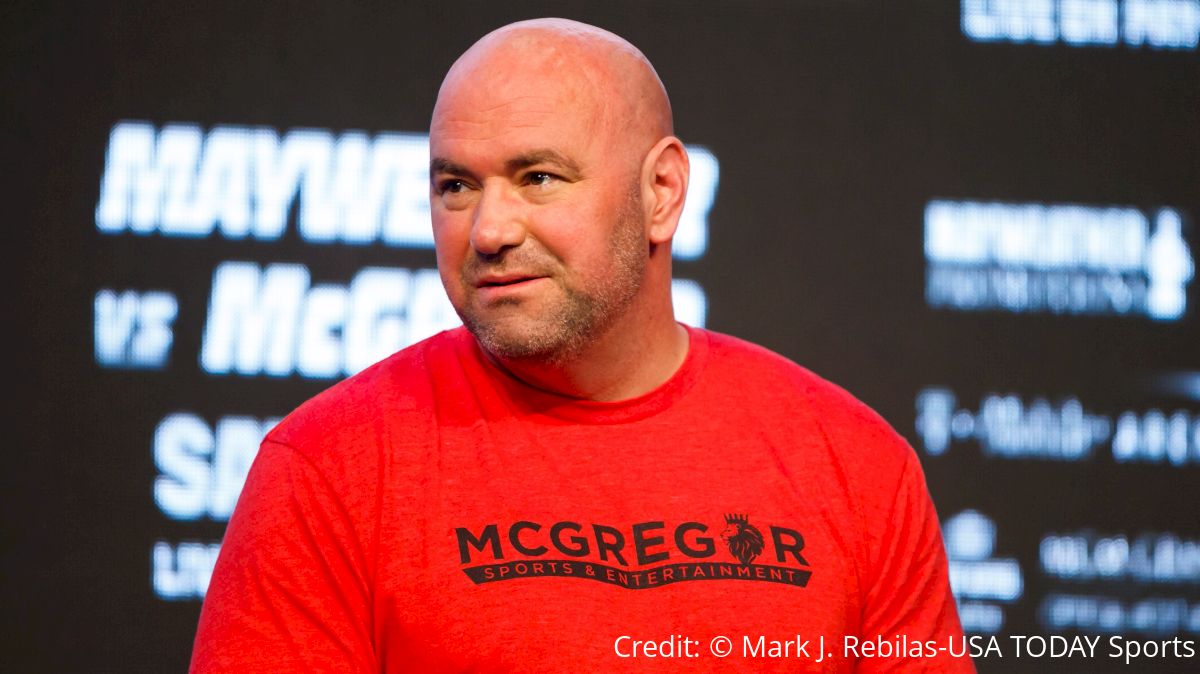 By Damon Martin
If Georges St-Pierre eventually tries to land a money fight against Conor McGregor, he might not like what UFC President Dana White has to say about the idea.
While St-Pierre has repeatedly stated that he doesn't chase fighters from smaller weight divisions, it's undeniable a fight with McGregor would generate more money for the former welterweight champion than any other two fights he could take inside the Octagon.
Still, White says that St-Pierre has plenty of problems in front of him, including a fight with middleweight champion Michael Bisping on Saturday night at UFC 217 in New York City. Furthermore, a win over Bisping would put a new title around St-Pierre's waist, one that needs to be unified with the interim strap held by Robert Whittaker.
"GSP's camp likes that idea or whatever. Conor McGregor can fight anybody — that guy can fight anybody and he's going to do well," White told the Jim Rome podcast this week. "It doesn't have to be GSP. GSP has to come back and prove that he's still willing to fight and wants to stick around.
"If he beats Bisping, which is a tough fight, if he beats Bisping he's got to fight [Robert] Whittaker next at 185 [pounds]. Conor's not even in the conversation."
As much as the UFC has been on board with making super fights, such as St-Pierre moving up to middleweight to face Bisping this weekend, White says the promotion has never even discussed a possible matchup with McGregor. The Irish superstar is currently focused on his return to the cage, with a likely matchup against interim lightweight champion Tony Ferguson looming for McGregor's first fight back in the UFC in over a year.
"We literally have never talked about [a St-Pierre-McGregor fight]," White said. "Never even talked about it or anything."
From the sound of things, St-Pierre will have his hands full at middleweight for quite some time.