Cody Garbrandt Rips 'Delusional' TJ Dillashaw: 'You're A Piece Of Sh*t'
Cody Garbrandt Rips 'Delusional' TJ Dillashaw: 'You're A Piece Of Sh*t'
UFC bantamweight champion Cody Garbrandt says he's ready to style all over TJ Dillashaw at UFC 217 in this hot-fire interview.
Oct 31, 2017
by FloCombat Staff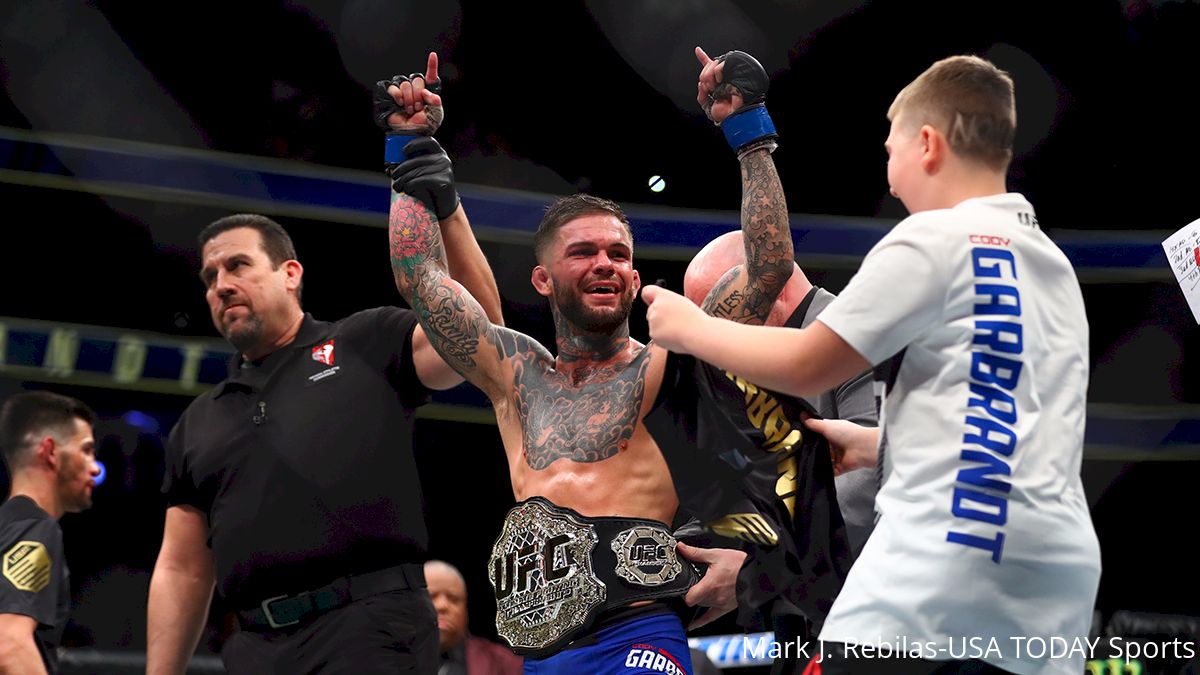 Cody Garbrandt doesn't like his UFC 217 opponent, TJ Dillashaw.
Have you noticed?
The former teammates turned rivals will throw down Saturday, Nov. 4, at New York's Madison Square Garden in a high-profile bantamweight title fight, but the action is already cookin'.
In a recent interview with TMZ, the 135-pound champion Garbrandt slammed Dillashaw for leaving Team Alpha Male in 2015.
"Look [how] I showed Dominick Cruz what the f*ck was up. [It's] the same thing I'm going to do with TJ. He's in a world of hurting come Saturday," Garbrandt said. "And you know what? That's good. He can sit there and say [Team Alpha Male owner] Urijah [Faber's] this and that... TJ, you're a piece of shit.
"The guy that literally, this guy sheltered you, gave you food and water. He gave you the shirt off his back, and this is how you did him... You sold out for a couple thousand dollars a month from a guy that gave you shelter and food. He bit the hand that fed him."
Garbrandt wasn't done there.
"Dude, this guy is delusional as f*ck," he continued. "He thought that he beat Dominick Cruz. If you watch that fight, he got taken down five times, he was swinging at air. Man, he's a buffoon. The guy, he's manipulated. His coach, who rides off his nut sack, Duane Ludwig, has him manipulated that he's the greatest thing since sliced bread.
"I'm going to chop that guy up like — oh, man. I can't wait."
In his UFC 207 title fight against the reigning champion Cruz in December 2016, Garbrandt made waves not just for winning the bout but also for displaying some serious swagger while doing it. Throughout the fight, Garbrandt danced and moved, taunting his opponent for the full 25 minutes.
Will Dillashaw get the same treatment at UFC 217? Time will tell, but Garbrandt says he has plenty of moves left in the chamber.
"Like I said, it's all business, I'm going to go out and knock TJ out, but if he gives me the chance to dance on him, I'm going to make him act like a fool too," Garbrandt said. "I got some other moves, I don't know. We'll see how the fight plays out, but I got some Michael Jackson in me."